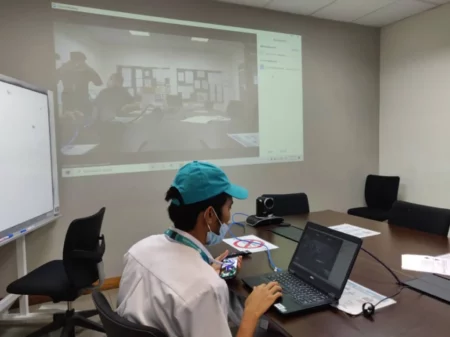 Video Conferencing System for Honda Logistics 2020 – Complete Solution
Client : Honda Logistics | Project Date : 10-Apr-2023
We would like to extend our heartfelt gratitude to Honda Logistics for choosing our Video Conferencing Solution to address their communication needs. In these unprecedented times, Video Conferencing has become an essential tool for businesses to stay connected, and we are proud to have provided a solution that met our client's expectations.
Honda Logistics faced a specific challenge in ensuring that their employees could communicate effectively, regardless of their location. Our solution comprised the supply and commissioning of a high-quality Video Conferencing set that included a PTZ camera, Mic/Speaker, and PTZ Camera ARV VC200.
Our team worked diligently to ensure that the installation process was smooth and seamless, with minimal disruption to the daily operations. We are pleased to have contributed to Honda Logistics' continued success and are committed to delivering reliable and innovative solutions to meet our client's unique needs.
We understand how crucial it is for businesses to stay connected, and Video Conferencing has become an indispensable tool in achieving this. We are grateful for the opportunity to provide our expertise and support to Honda Logistics and look forward to future collaborations.
Once again, thank you, Honda Logistics, for trusting us with your project. We value your business and the opportunity to work with you to address your communication needs.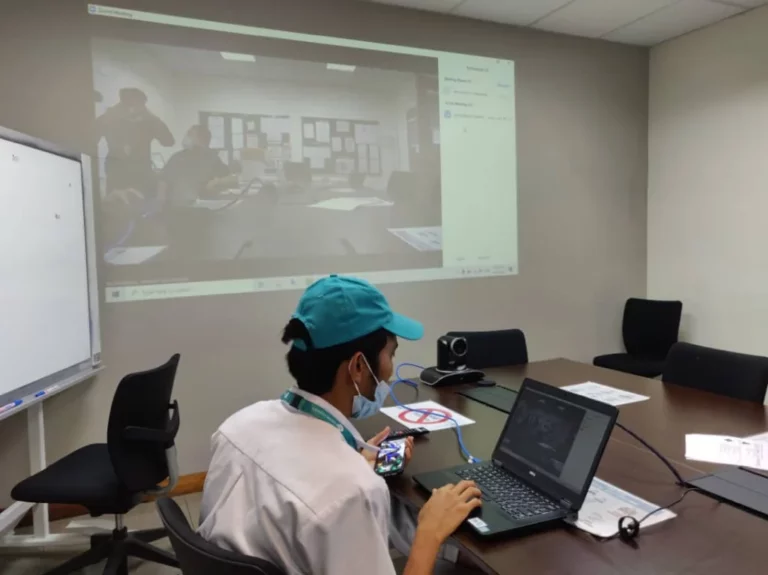 Image Gallery
About Our Solution
Our video conferencing solutions come with a range of features and capabilities that enable you to connect with colleagues, partners, and customers from anywhere in the world.
Our video conferencing solutions include high-quality cameras, such as our PTZ (pan-tilt-zoom) cameras, which provide superior image quality and remote control capabilities. We also offer all-in-one solutions that integrate a camera, microphone, and speaker into a single device, simplifying your setup and providing a more streamlined user experience.
Our 2-in-1 mic speaker solutions provide exceptional audio quality, making it easy for you to hear and be heard during video conferences. With advanced noise-cancelling technology, our mic speakers ensure that background noise is minimized, enabling you to focus on the conversation at hand.
Our team of experts works closely with you to understand your objectives and goals, enabling us to design and implement video conferencing solutions that effectively support your needs. We can provide end-to-end solutions, including hardware, software, and integration services, to ensure that your video conferencing solution is a success.