Digital Signage Monitor for Lembaga Kemajuan Terengganu Tengah (KETENGAH) 2022- Complete Solution
Client : Lembaga Kemajuan Terengganu Tengah (KETENGAH) | Project Date : 13-Apr-2023
We would like to express our sincere gratitude to Lembaga Kemajuan Terengganu Tengah (KETENGAH) for choosing us as their trusted partner in providing digital signage solutions. It was an honor to work with such a respected agency, and we are grateful for the opportunity to contribute to their success.
As an agency under the Ministry of Rural Development, KETENGAH has been entrusted with the task of promoting economic and social development in the interior areas of Terengganu. The vast area they cover requires an efficient and effective method of communication to reach out to the local communities. One of the challenges faced by KETENGAH was the lack of a reliable and comprehensive digital signage solution to disseminate information across the region.
In January 2022, we had the pleasure of supplying and commissioning our Media Player RK3288 and CDMS Cloud to KETENGAH. This project involved the installation of digital signage media players and our Israk CDMS Software Selhosted, which allowed KETENGAH to manage their digital signage content easily. With our solution, KETENGAH was able to deliver their message effectively and efficiently to their target audience, promoting greater community involvement in their programs and initiatives.
Once again, we would like to express our gratitude to KETENGAH for choosing us as their digital signage solutions provider. We are proud to have been part of their mission to promote the development of rural communities in Terengganu. Thank you for trusting us, and we look forward to serving KETENGAH and other clients in the future.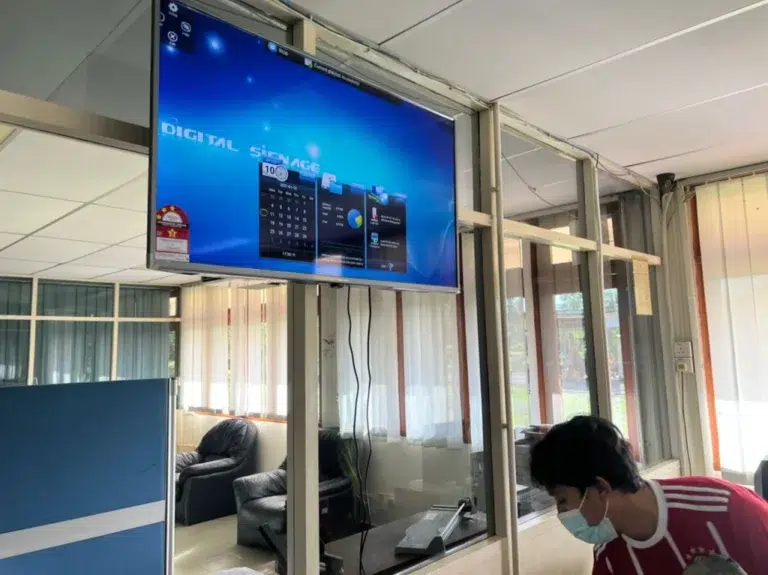 Image Gallery
About Our Solution
We offer innovative digital signage solutions, including Arvia Digital Signage, to help businesses and organizations communicate effectively with their audience. Our digital signage solutions enable you to display dynamic and engaging content such as videos, images, and animations in real-time. Available in several design including monitor, horizontal kiosk, floorstanding kiosk, media player and also large screen such as videowall.
Arvia Digital Signage is a cutting-edge digital signage software that provides a user-friendly content management system that makes it easy to create and update your digital signage content. It offers a range of features such as advanced scheduling, content preview, and remote management, making it an ideal solution for businesses of all sizes.
Our team of experts works closely with you to understand your business objectives and audience, enabling us to design and implement Arvia Digital Signage solutions that effectively communicate your message and drive engagement.
With our digital signage solutions, including Arvia Digital Signage, you can enhance your brand visibility, increase customer engagement, and ultimately boost your revenue. Contact us today to learn more about our digital signage solutions and how we can help your business grow.