Outdoor Floor standing Kiosk for Pintasan Saloma 2021 – Complete Solution
Client : Saloma Link | Project Date : 01-Jul-2021
Thank you for purchasing our product
Project Background : Supply and Commissioning of touchscreen 2 unit Outdoor Kiosk size 43″ at Saloma link.
Pintasan Saloma is a 69 metres combined pedestrian and bicyclist bridge across the Klang River in Kuala Lumpur. Directed northwest to southeast it joins the districts of Kampung Baru and Kuala Lumpur City Centre.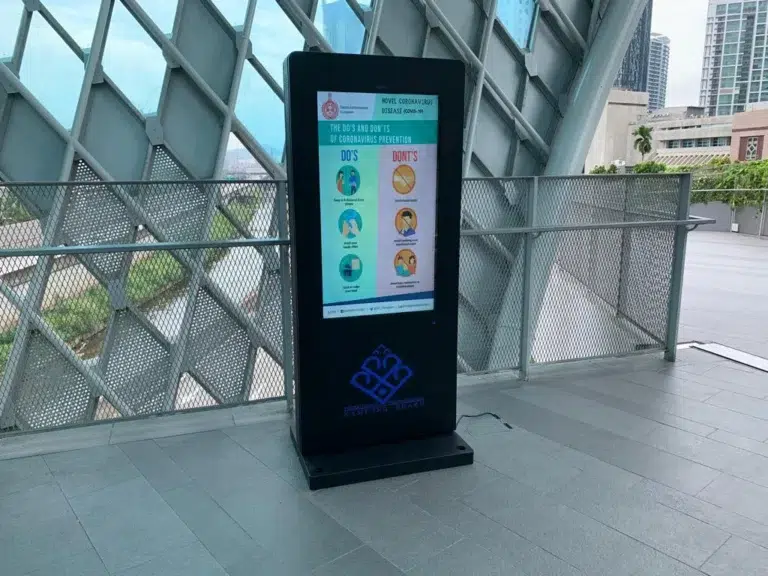 Image Gallery
About Our Solution
Outdoor Floor standing Kiosk
An outdoor floor standing  kiosk, is an ideal for marketing a new product, promotion and convey a message for public awareness. There are several things you need consider before you plan to buy an outdoor kiosk including the location, weather protection, brightness and security.  The quality of these digital standee is very rigid and made of superior raw materials to ensure long-lasting performance and stability.