Interactive Smartboard for Murtadha Dakwah Center – 2023 – Complete Solutions
Client : Murtadha Dakwah Center | Project Date : 30-Jan-2023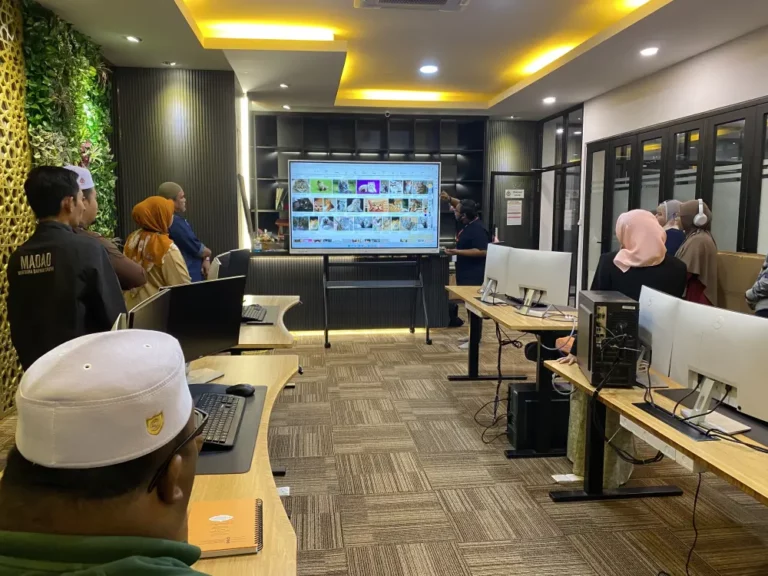 Image Gallery
About Our Solution
We offer innovative Arvia Interactive Smartboard solutions to enhance collaboration, engagement, and productivity in corporate and educational settings. Our smartboard solutions enable users to interact with digital content in an intuitive and seamless way, creating a dynamic and engaging environment for learning and collaboration.
Arvia Interactive Smartboards are designed to be user-friendly, durable, and easy to install. They come in a range of sizes and configurations, making them suitable for all types of corporate and educational settings.
In the corporate world, Arvia smartboards enable teams to collaborate more effectively, streamline communication, and increase productivity. With features such as multi-touch and multi-user interactions, users can work together in real-time, improving decision-making and problem-solving.
In the education sector, our smartboards enhance classroom collaboration, engagement, and learning outcomes. With a range of educational software and tools, teachers can create and deliver engaging lessons, while students can collaborate and learn together in real-time.
Our team of experts works closely with you to understand your objectives and goals, enabling us to design and implement Arvia Interactive Smartboard solutions that effectively support your needs.