Smart Nation 2023: Israk Solutions collaboration with Dahua Technology
Client : Smart Nation Expo 2023 | Project Date : 19-Sep-2023
The Smart Nation Expo 2023, held at Mitec in Kuala Lumpur from September 19th to 21st, marked a momentous occasion in the world of technology and innovation. As Southeast Asia's largest tech event, it brought together visionaries and experts to delve into the realms of 5G, Smart Cities, IR4.0, and emerging technologies and applications. The event was officially inaugurated by Yang Amat Berhormat Dato' Sri Haji Fadillah bin Haji Yusof, Deputy Prime Minister of Malaysia, underscoring its significance in the national and regional tech landscape.
Israk Solutions stood as a prominent participant in the event, making waves with a strong collaboration with Dahua Technology to showcase their cutting-edge LED solutions. This collaboration not only highlighted their commitment to technological excellence but also underscored their dedication to providing innovative and impactful solutions for their clients and partners.
One of the most valuable aspects of Israk Solutions' participation in the expo was the opportunity to engage with key government agencies, including MDEC (Malaysia Digital Economy Corporation), MyDigital, Perbadanan Putrajaya, Labuan, Plan Malaysia, MOE (Ministry of Education), MOH (Ministry of Health), and various others. These interactions provided a unique platform for dialogue, allowing Israk Solutions to gain insights into the digital transformation initiatives and needs of the public sector. Strengthening these connections is pivotal for aligning their solutions with the nation's overarching vision for digital growth.
Furthermore, the expo served as a window to the future, as Israk Solutions explored groundbreaking technologies such as drones and robotics. These emerging technologies hold tremendous potential for reshaping industries and societies alike, and Israk Solutions' presence at the event allowed them to stay at the forefront of these transformative developments.
In conclusion, Israk Solutions' participation in the Smart Nation Expo 2023 was a significant milestone, demonstrating their dedication to driving technological advancements and fostering collaborations. The insights gained, connections made with government agencies, and exposure to cutting-edge technologies will undoubtedly propel Israk Solutions on their journey to contribute to Malaysia's smart nation vision and continue delivering innovative solutions that benefit their clients and the broader community.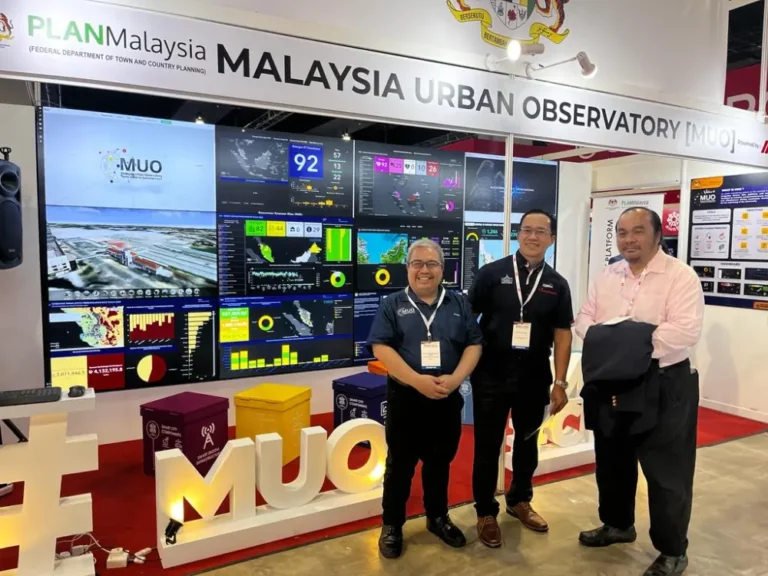 Image Gallery
About Our Solution
LED (Light Emitting Diode) solutions have emerged as a transformative technology in the world of lighting and display systems. Israk Solutions has been at the forefront of harnessing the power of LEDs to provide cutting-edge solutions that cater to diverse industries and applications.
One of the key advantages of LED solutions lies in their energy efficiency. LEDs consume significantly less power compared to traditional lighting sources, making them a sustainable and environmentally friendly choice. Israk Solutions' LED offerings not only reduce energy costs for businesses but also contribute to lowering carbon footprints, aligning with global efforts to combat climate change.
Moreover, LED technology offers unparalleled versatility in terms of design and customization. Israk Solutions' LED solutions can be tailored to meet the specific needs and aesthetics of their clients, whether it's for architectural lighting, digital signage, or interactive displays. The ability to control brightness, color, and even animations in real-time allows for dynamic and attention-grabbing visual experiences.
Collaborating with Dahua Technology further enhances Israk Solutions' LED offerings. Dahua, a renowned player in the technology and security sector, brings expertise in advanced imaging and display technologies. This collaboration enables Israk Solutions to integrate state-of-the-art LED displays seamlessly with surveillance and security systems, creating comprehensive solutions for clients looking to enhance safety and efficiency in various environments.
In essence, Israk Solutions' LED solutions represent a convergence of energy efficiency, design flexibility, and cutting-edge technology. Through their collaboration with Dahua Technology, they continue to push the boundaries of what LED technology can achieve, catering to the evolving needs of industries ranging from retail and entertainment to security and beyond. These solutions not only illuminate spaces but also illuminate possibilities for businesses and organizations seeking innovative lighting and display solutions.