Touch screens can be integrated into existing tables or ordered as a complete touch table, ready to be placed in front of chairs or a sofa. Our touch screen coffee table kits can easily be moved from place to place or rearranged at any time to fit their surroundings. These multi-purpose touch screens tables can be used for virtually any purpose and can incorporate your own branding.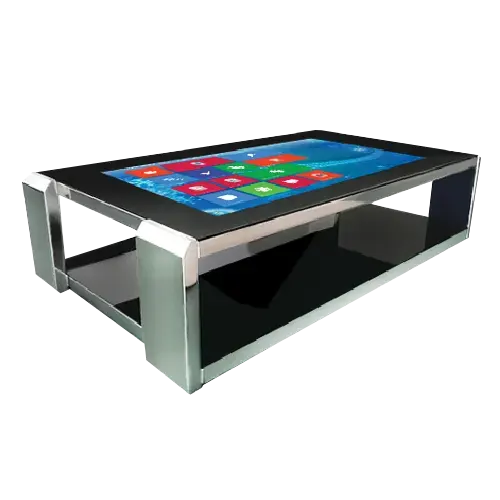 Touchscreen Monitor Table
Available in android or windows OS , which could be connected to internet and supports remote office control. Stylish Ultra-thin Structure, Metal Enclosure with Tempered Glass and super clear Full HD Display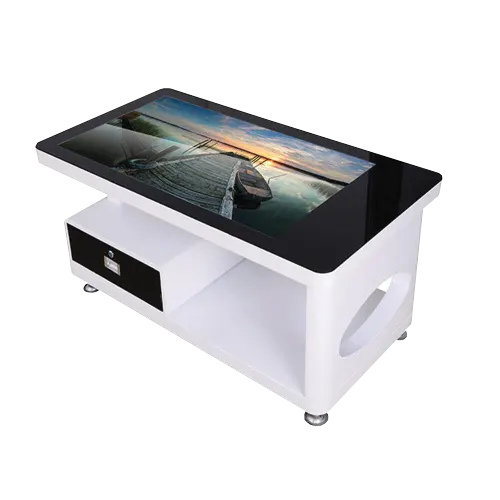 Customized Table Stand
Coffee table with built-in touchscreen is stylish and look fantastic in living room. It is also ideal for public areas such as in waiting area, hotel lobby and airport. Touch monitor size ranging from 43" and above.
Our floor standing Multi-Touch Screen standalone product also can be used as Digital Signage. The brightness levels up to 700 nits, 10,000:1 dynamic contrast and Full HD 1080p. It increases legibility and makes sure that it can be placed in even the brightest environments. A powerful integrated PC is used to provide LAN/WAN control of multiple displays, a Proprietary Digital Signage Program can also be used to allow you to access web-based server from any location.
Our wide-ranging experiences have brought us to a knowledge level unsurpassed by our competition and allow us to provide the best services in the industry.
Various of our solutions have been recognized and successfully implemented in Malaysia since 2012. We emphasize quality products & services. With vast experiences in the industries and great project portfolios, we guarantee a cost-efficient solution according to your demands.