Video Conferencing System for Jabatan Perangkaan Malaysia, Putrajaya 2022- Complete Solution
Client : Jabatan Perangkaan Malaysia Putrajaya | Project Date : 30-Dec-2022
Jabatan Perangkaan Malaysia (Jawi written: جابتن ڤراڠكأن مليسيا) is a Department that operates under the Prime Minister's Department which aims to produce integrity and reliable statistics in the economic, social, demographic and environmental fields which are mainly used by the Government as input in the formation of implementation, assessment and review of national public policy.
Jabatan Perangkaan Malaysia was established in 1949 under the provisions of the Statistics Ordinance 1949 and was known as the Bureau of Statistics. The statistics produced at that time were limited only to data on foreign trade and farm agriculture.
They are looking for Israk Solutions Video Conferencing set as they trust and satisfied with our quality and service of our product . They choose to have Adjustable Height Sliding Removable TV Mounts for 32 to 65 inch, PTZ Camera ARV-VC212-12 and Mic/Speaker- DAS800 Plus.
As for that , they plan to have Arvia Smartboard for their meeting room.
DELIVERY PROJECT : NOVEMBER 2022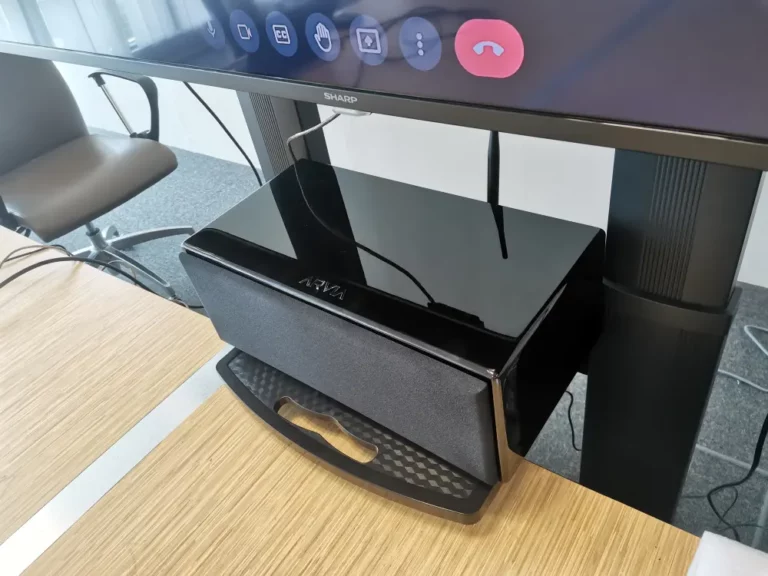 Image Gallery
About Our Solution
Video Conferencing

All our conferencing camera and mic/speakers offers USB plug-and-play connectivity compatible with any video conferencing platform such as Zoom, Google Meet, Skype, Webex, Microsoft Teams, Go-to-Meeting, Starleaf, and others. Enjoy your video conferencing time with our 4K resolution video camera up to 20x zoom set with professional wired/wireless microphone speaker Virtual Meeting Room Video Conferencing setup for various types of meeting room. Affordable high quality video conferencing for mid to large-sized video conferencing equipment systems where you can instantly communicate and collaborate with high quality HD video more efficiently.share your desktop or mobile screen with remote participants and participants can share their screens without any extra software installation.