Video Conferencing System for Jabatan Perkhidmatan Kuarantin dan Pemeriksaan Malaysia (MAQIS) – 2nd Installation 2021- Complete Solution
Client : Jabatan Perkhidmatan Kuarantin dan Pemeriksaan Malaysia (MAQIS) | Project Date : 10-Apr-2023
We are grateful to have had the opportunity to work with Jabatan Perkhidmatan Kuarantin dan Pemeriksaan Malaysia (MAQIS) on the implementation of a Video Conferencing Solution project in November 2021. We appreciate the trust that MAQIS placed in us to provide a high-quality solution that meets their needs.
MAQIS plays a crucial role in ensuring the safety and security of Malaysia's agricultural industry. Their responsibilities include enforcing quarantine measures, inspecting and certifying the import and export of plants and animals, as well as food safety inspections. The need for effective communication and collaboration is essential for MAQIS to fulfill their duties.
The project involved the supply and commissioning of an All in one Video Conferencing Set- ARV T3000. MAQIS faced challenges with communication and collaboration, which could have resulted in delays and inefficiencies in their operations. Our solution helped to solve this problem by providing a user-friendly platform for remote communication and collaboration, allowing for efficient information exchange and decision-making.
We are pleased to have successfully delivered the project within the agreed timeline and budget. Our team of experts provided comprehensive training and support to ensure that MAQIS can fully utilize the system's capabilities to achieve their objectives. We are confident that this Video Conferencing Solution will enable MAQIS to enhance their operational efficiency and effectiveness.
We would like to express our sincere gratitude to MAQIS for choosing us to work with them on this project. It has been an honor to collaborate with such a reputable organization. We look forward to serving MAQIS and other clients in the future, building on our experience and expertise to deliver innovative solutions that meet their unique needs.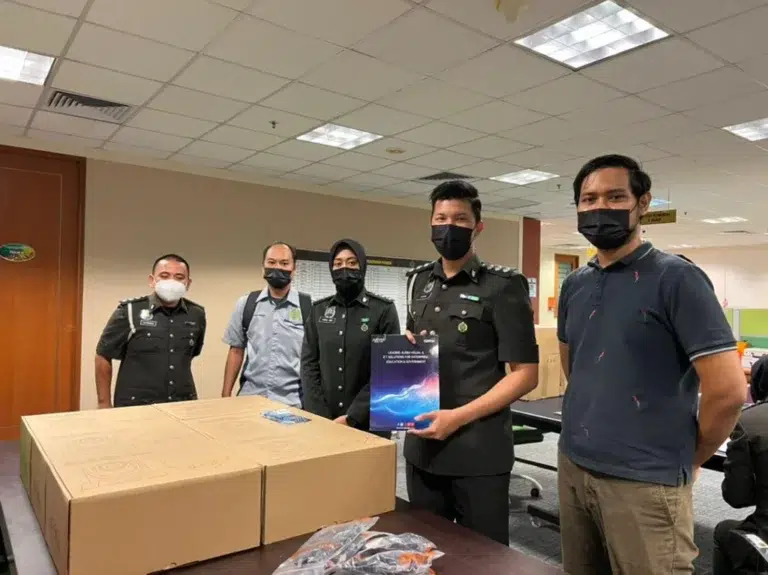 Image Gallery
About Our Solution
Our video conferencing solutions come with a range of features and capabilities that enable you to connect with colleagues, partners, and customers from anywhere in the world.
Our video conferencing solutions include high-quality cameras, such as our PTZ (pan-tilt-zoom) cameras, which provide superior image quality and remote control capabilities. We also offer all-in-one solutions that integrate a camera, microphone, and speaker into a single device, simplifying your setup and providing a more streamlined user experience.
Our 2-in-1 mic speaker solutions provide exceptional audio quality, making it easy for you to hear and be heard during video conferences. With advanced noise-cancelling technology, our mic speakers ensure that background noise is minimized, enabling you to focus on the conversation at hand.
Our team of experts works closely with you to understand your objectives and goals, enabling us to design and implement video conferencing solutions that effectively support your needs. We can provide end-to-end solutions, including hardware, software, and integration services, to ensure that your video conferencing solution is a success.