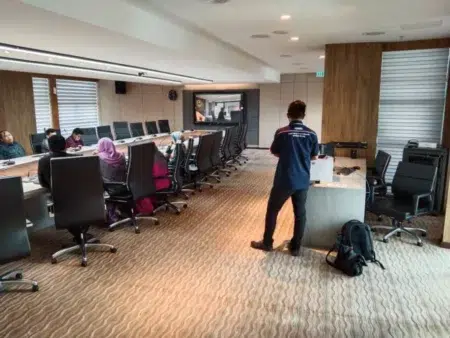 Video Conferencing System for Majlis Agama Islam Negeri Sembilan (MAINS) 2021- Complete Solution
Client : Majlis Agama Islam Negeri Sembilan (MAINS) | Project Date : 10-Apr-2023
We would like to express our sincere gratitude to Majlis Agama Islam Negeri Sembilan (MAINS) for choosing our Video Conferencing Solution for their organization.
As a leading Islamic institution in Negeri Sembilan, MAINS is committed to ensuring the success of Islamic institutions in the state while also fulfilling its mission and vision. However, MAINS faced a challenge in terms of ensuring that its mosques and other facilities are well-maintained, especially in terms of cleanliness. This is where our Video Conferencing Solution came into play.
Our team supplied and commissioned a Video Conferencing set, which included a PTZ Camera-ARV950-20-U3. With the implementation of this solution, MAINS is now able to conduct virtual meetings with mosque managers and contractors, allowing them to monitor and manage mosque maintenance more effectively.
At our company, we understand the importance of delivering practical, robust solutions that cater to our clients' specific needs. With our expertise in systems integration and our proven consultancy skills, we were able to identify the most appropriate technical solutions to turn MAINS' business requirements into workable systems.
We are proud to have played a role in supporting MAINS' mission to maintain the success of Islamic institutions in Negeri Sembilan. Once again, we would like to express our sincere thanks to MAINS for choosing our Video Conferencing Solution and we look forward to the opportunity to work with them again in the future.
The project was completed in March 2021, and we are thrilled to have delivered a solution that has helped MAINS overcome their challenges and achieve their objectives.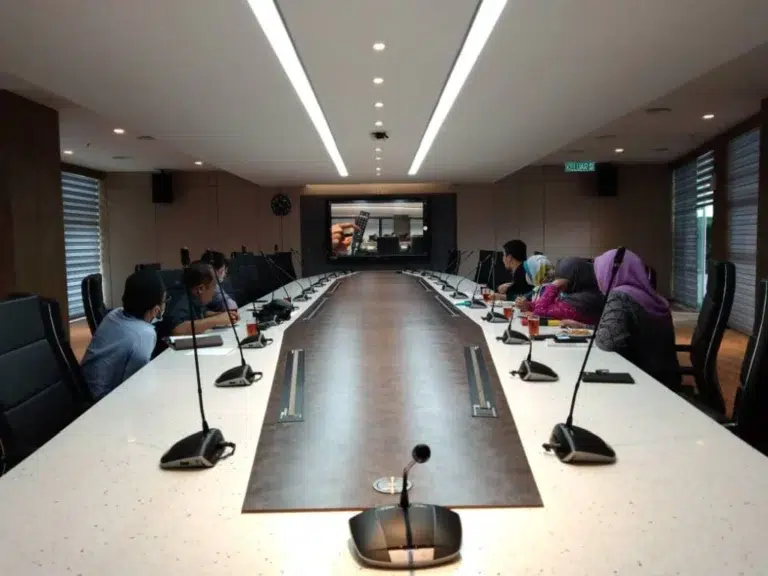 Image Gallery
About Our Solution
Our video conferencing solutions come with a range of features and capabilities that enable you to connect with colleagues, partners, and customers from anywhere in the world.
Our video conferencing solutions include high-quality cameras, such as our PTZ (pan-tilt-zoom) cameras, which provide superior image quality and remote control capabilities. We also offer all-in-one solutions that integrate a camera, microphone, and speaker into a single device, simplifying your setup and providing a more streamlined user experience.
Our 2-in-1 mic speaker solutions provide exceptional audio quality, making it easy for you to hear and be heard during video conferences. With advanced noise-cancelling technology, our mic speakers ensure that background noise is minimized, enabling you to focus on the conversation at hand.
Our team of experts works closely with you to understand your objectives and goals, enabling us to design and implement video conferencing solutions that effectively support your needs. We can provide end-to-end solutions, including hardware, software, and integration services, to ensure that your video conferencing solution is a success.