Video Conferencing System for Micro Energy Holdings Sdn Bhd 2021- Complete Solution
Client : Micro Energy Holdings Sdn Bhd | Project Date : 10-Apr-2023
We would like to express our sincere gratitude to Micro Energy Holdings Sdn Bhd for choosing our Video Conferencing Solution for their business needs. Micro Energy Holdings Sdn Bhd is a company that promotes the use of clean renewable energy sources in order to reduce carbon emissions and slow down global warming. They believe in creating a sustainable future and are committed to advocating for the importance of living sustainably.
As their business began to grow, Micro Energy Holdings Sdn Bhd was faced with the challenge of efficiently communicating with their stakeholders, including their partners, suppliers and employees who were based in different locations. This led them to look for a reliable video conferencing solution that could provide seamless communication while also being cost-effective.
Our team provided the perfect solution by supplying and commissioning the Video Conferencing Set that included PTZ Camera- KT-H100 and Mic/speaker KT-M2. Our solution allowed Micro Energy Holdings Sdn Bhd to conduct meetings and presentations with their stakeholders from different locations without the need for physical travel. Our solution provided the benefits of saving time, reducing travel costs, and enabling efficient communication.
We are proud to have played a part in Micro Energy Holdings Sdn Bhd's mission to create a greener world environment for the future. The project was completed in April 2021 and we were happy to see the positive impact it had on their business operations.
Once again, we would like to express our gratitude to Micro Energy Holdings Sdn Bhd for their trust in us. We look forward to serving them and other clients in the future with our reliable and cost-effective video conferencing solutions.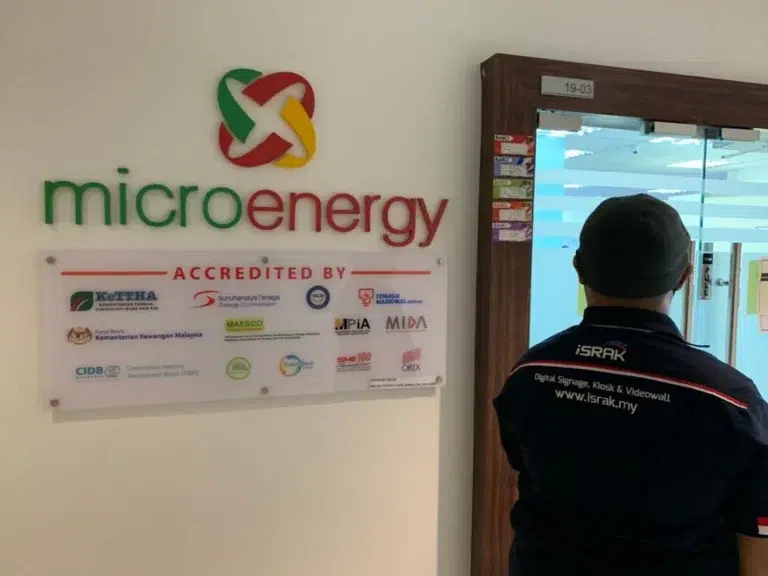 Image Gallery
About Our Solution
Our video conferencing solutions come with a range of features and capabilities that enable you to connect with colleagues, partners, and customers from anywhere in the world.
Our video conferencing solutions include high-quality cameras, such as our PTZ (pan-tilt-zoom) cameras, which provide superior image quality and remote control capabilities. We also offer all-in-one solutions that integrate a camera, microphone, and speaker into a single device, simplifying your setup and providing a more streamlined user experience.
Our 2-in-1 mic speaker solutions provide exceptional audio quality, making it easy for you to hear and be heard during video conferences. With advanced noise-cancelling technology, our mic speakers ensure that background noise is minimized, enabling you to focus on the conversation at hand.
Our team of experts works closely with you to understand your objectives and goals, enabling us to design and implement video conferencing solutions that effectively support your needs. We can provide end-to-end solutions, including hardware, software, and integration services, to ensure that your video conferencing solution is a success.