Description
Fully compatible with the Windows, Mac, Android, iOS, and even Chrome operating systems, NovoPro boasts cross-platform support with virtually all smart devices commonly seen in modern offices and classrooms. This universal compatibility ensures that no matter what device session moderators and participants are equipped with, they'll be able to take full advantage of NovoPro.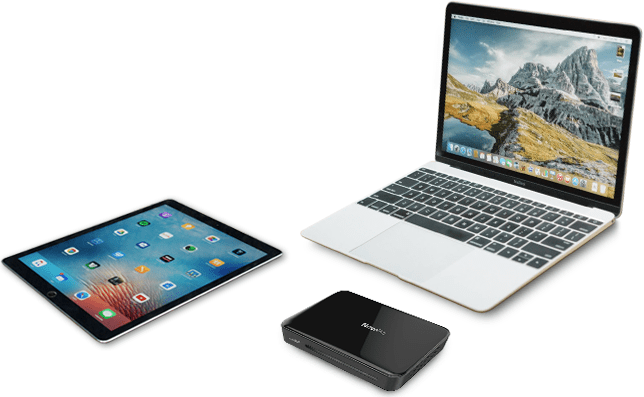 From laptops to desktops and smartphones to tablets, just about every device seen in offices and classrooms support Apple Airplay or Google Cast. NovoPro is no exception, boasting complete compatibility with the two most popular screen mirroring and content streaming technology currently available.
QUAD VIEW AND UP TO 64 PARTICIPANT SUPPORT
When it comes to collaboration sessions, more participants means more valuable opinions and more great ideas. To support as many simultaneous users as possible, NovoPro can accommodate up to 64 connected participants and can display up to four screen mirrors across a single display. This allows for easy comparing across screen sources and for everyone in the room to get involved in discussions.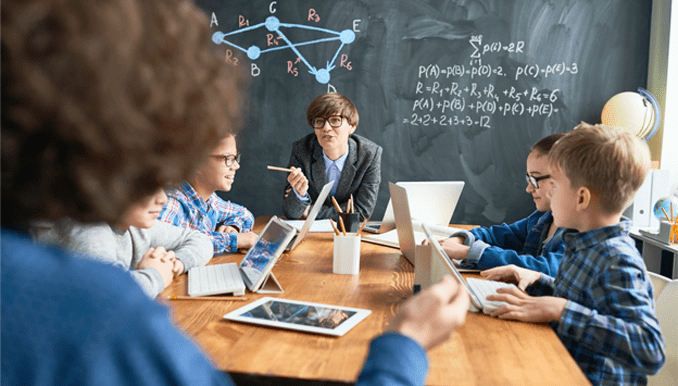 MODERATION & SCREEN PREVIEW
Through intuitive moderation and screen preview functions, NovoPro empowers session moderators with all of the tools they need to drive productive collaboration. These options allow moderators to seamlessly and in real-time control screen layouts, bring in different users, and preview screen mirrors, and more.
Thanks to Remote Manager – Vivitek's completely free, Windows and Mac-compatible centralized management software – network administrators can easily access, update, and operate multiple NovoPro units across a networked deployment.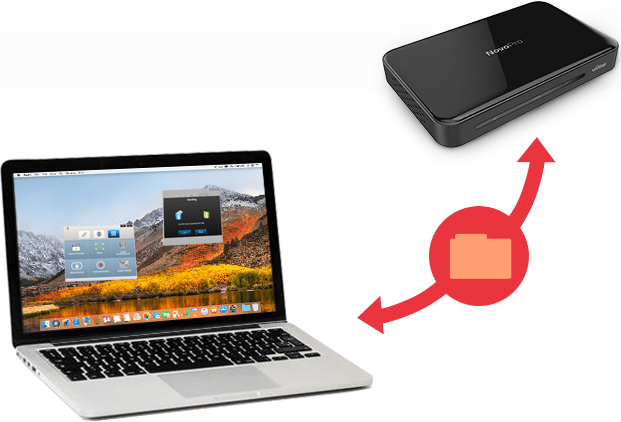 WIRELESS COLLABORATION TOOLS
To further boost teamwork, discussion, and creativity, NovoPro comes with a multitude of convenient collaboration tools pre-installed. Such productivity-enhancing features include easy-to-use screen markup and annotation with AirNote and high-speed, wireless file-sharing across networked devices.
To encourage back-and-forth collaboration between presenters and audience members, NovoPro comes equipped with robust voting and polling options. These features allow session moderators to instantly pose questions that members of the audience can vote on from their connected devices. Voting results can be monitored in real-time by moderators and provide a fun and efficient way for presenters to keep their audience involved and engaged.
ENTERPRISE-GRADE SECURITY
Designed with the cybersecurity concerns of enterprises top of mind, NovoPro supports a variety of wireless network security protocols including WPA2-Enterprise and 802.1x. And to provide additional data protection for users conducting presentations, NovoPro also features built-in AES-128 encryption and dual network management to allow for parallel wired and wireless connections.
4.72" x 2.95" x 0.63"
(120mm x 75mm x 16 mm)
Video Quality
FHD(1080P/60fps)
OS support
Windows 7 / 8 / 10 (32 bits and 64 bits), Mac 10.7 and above, iOS 7.0 and above, Android 4.0 and above, Chromebook 37+
Cross-platform Mirroring
Yes
AirPlay
Yes
Google Cast
Yes
4-to-1 Screen (Quad screen)
Yes
Simultaneous Connections
up to 64
Software Edition
Corporate + Education default education
Moderator Preview (Edu only)
Yes
Screen Annotation tool
Yes
File / URL sharing
Yes
Voting / Polling
Yes
AirNote
Yes
Whiteboarding
Yes
"Classroom management (attendance, lock student tablets, etc.)"
Yes
"HD Video and YouTube streaming"
Yes
Model name
NP2000US
WiFi
802.11 ac/b/g/n 2.4GHz/5GHz
Antenna
Internal 2T2R up to 300 Mbps
LAN
10/100 Mbps
Display Resolution
up to WUXGA (1920x1200)
Output
HDMI out x 1
Input
USB Type A x 1
RJ45
MicroSD card slot x 1
Micro USB Power-in Kensington Lock
Storage
Internal - 8GB (eMMC flash)
External -MicroSD card slot (up to 32GB)
Remote Control
IR
Security
AES-128 encryption
Ambient Temperature
Operating: 32° ~ 104° F; 0° ~ 40° C ;
Storage: -4° ~ 140° F; -20° C ~ 60° C
Power
Input to AC Adaptor: AC 100-240V, 50/60Hz;
Output from AC Adaptor: 5V/2A; Consumption: 10W
HDMI cable x 1, Micro USB to USB cable x 1, Wall Mount Kit x 1, Remote control x 1 USB Power Adapter