Digital Signage Floor Stand for Setia Eco Hill 2021- Complete Solutions
Client : Setia Eco Hill | Project Date : 12-Apr-2023
We would like to express our sincere gratitude to Setia Eco Hill for entrusting us with their digital signage project in February 2021. As a property developer, Setia Eco Hill required a visually impressive solution to showcase their property portfolio and enhance the overall customer experience in their sales gallery.
At the beginning of the project, Setia Eco Hill faced the challenge of finding a reliable and high-quality digital signage solution to meet their specific needs. Our team was able to provide them with a customized digital signage kiosk, FLR100-55 inch, which perfectly met their requirements. The kiosk was also equipped with our digital signage software, CDMS, which enabled Setia Eco Hill to easily manage and update their content.
With our expertise in digital signage, we were able to deliver a solution that allowed Setia Eco Hill to showcase their properties in a visually engaging way. The kiosk provided an interactive and informative experience for their customers, enhancing the overall buying process. Our team also provided Setia Eco Hill with excellent customer support throughout the project, ensuring that their needs were met and any issues were quickly resolved.
Once again, we would like to express our thanks to Setia Eco Hill for the opportunity to work with them. We greatly appreciate their trust in us and look forward to serving them and other clients in the future. If you require any digital signage solutions, please do not hesitate to contact us.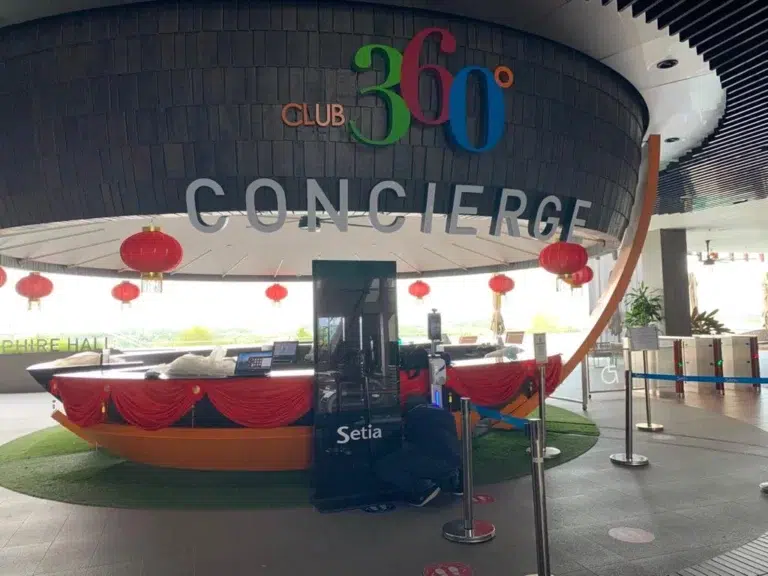 Image Gallery
About Our Solution
We offer innovative digital signage solutions, including Arvia Digital Signage, to help businesses and organizations communicate effectively with their audience. Our digital signage solutions enable you to display dynamic and engaging content such as videos, images, and animations in real-time. Available in several design including monitor, horizontal kiosk, floorstanding kiosk, media player and also large screen such as videowall.
Arvia Digital Signage is a cutting-edge digital signage software that provides a user-friendly content management system that makes it easy to create and update your digital signage content. It offers a range of features such as advanced scheduling, content preview, and remote management, making it an ideal solution for businesses of all sizes.
Our team of experts works closely with you to understand your business objectives and audience, enabling us to design and implement Arvia Digital Signage solutions that effectively communicate your message and drive engagement.
With our digital signage solutions, including Arvia Digital Signage, you can enhance your brand visibility, increase customer engagement, and ultimately boost your revenue. Contact us today to learn more about our digital signage solutions and how we can help your business grow.