Digital Signage Media Player for Majlis Bandaraya Shah Alam (MBSA) 2021- Complete Solutions
Client : Majlis Bandaraya Shah Alam (MBSA) | Project Date : 12-Apr-2023
We express our sincere gratitude to our client, Majlis Bandaraya Shah Alam (MBSA), for entrusting us with their digital signage project in March 2021. As the city council for Shah Alam City, MBSA is responsible for providing various services to the residents of Shah Alam, including waste management, public facilities maintenance, and enforcement of local laws and regulations.
The challenge presented to us was to provide MBSA with a reliable digital signage solution to communicate important information to the public, such as public announcements, events, and emergency notifications. After careful consideration of their needs, we supplied and commissioned a Digital Signage Media Player with digital signage software to meet their requirements. Our solution enabled them to communicate effectively and efficiently with the public, providing real-time updates and relevant information.
We are proud to have successfully completed the project and provided MBSA with a solution that met their needs. It was a pleasure working with such a prestigious organization, and we are honored to have contributed to their mission of serving the people of Shah Alam City.
Once again, we would like to express our appreciation to MBSA for their trust in our team, and we look forward to serving them and other clients in the future.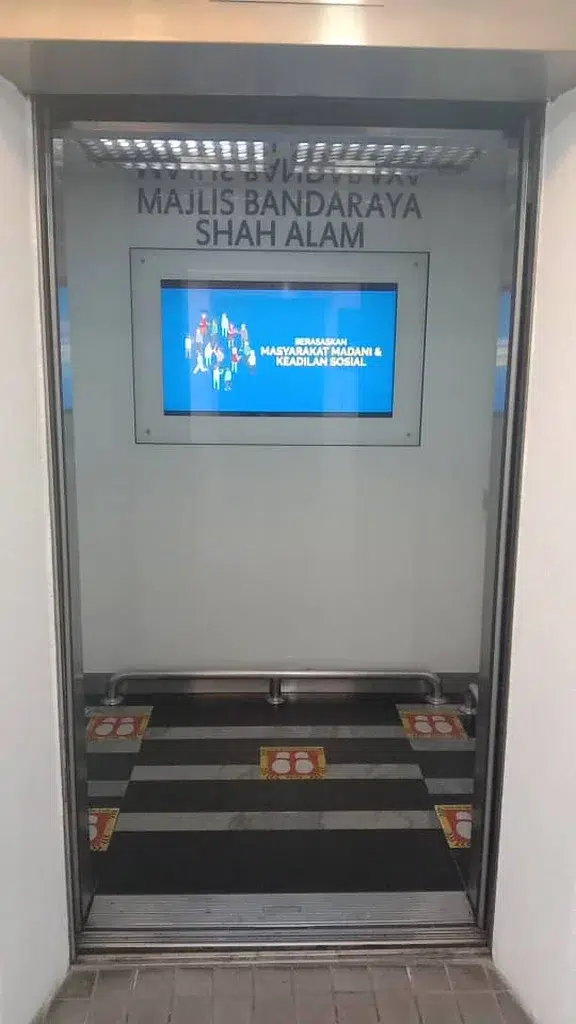 Image Gallery
About Our Solution
We offer innovative digital signage solutions, including Arvia Digital Signage, to help businesses and organizations communicate effectively with their audience. Our digital signage solutions enable you to display dynamic and engaging content such as videos, images, and animations in real-time. Available in several design including monitor, horizontal kiosk, floorstanding kiosk, media player and also large screen such as videowall.
Arvia Digital Signage is a cutting-edge digital signage software that provides a user-friendly content management system that makes it easy to create and update your digital signage content. It offers a range of features such as advanced scheduling, content preview, and remote management, making it an ideal solution for businesses of all sizes.
Our team of experts works closely with you to understand your business objectives and audience, enabling us to design and implement Arvia Digital Signage solutions that effectively communicate your message and drive engagement.
With our digital signage solutions, including Arvia Digital Signage, you can enhance your brand visibility, increase customer engagement, and ultimately boost your revenue. Contact us today to learn more about our digital signage solutions and how we can help your business grow.