Digital Signage




Media Player
As part of our Digital Signage solutions, we offer industrial grade Android and Windows media player to build a digital network either locally via LAN or over the wide area network (WAN). These devices are the heart of the digital signage ecosystem. Although there are professional signage display that comes with built-in media player running a different type of operating system, an external media player is also an alternative to become the endpoint, a remote agent of the digital signage system.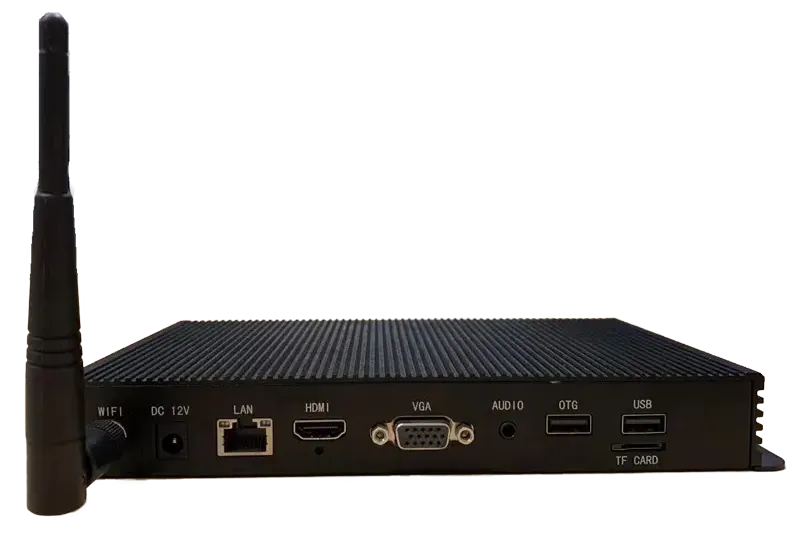 Our media player is a network-manageable digital signage platform which offers high computing performance, great flexibility that supports versatile media formats, and compatible with Android or Window®-based digital signage application software. Those industrial-grade signage platforms are designed with long term operation and function in mind; therefore, they can minimize the downtime compared to the off-the-shelf consumer-grade PC. Our digital signage media players have powered thousands of digital signage across retail, healthcare, hospitality and food service organizations in Malaysia, making it one of the leading platform providers in the Malaysian market.
Request quotation today or visit our shop, ArviaShop.
Maintenance and Service
1 year warranty from local manufacturer
Flexible Orientation
Can be portrait or landspace
Wide scale of screen size
Display sizes starting from 15.6 up to 86 inches
Dynamic Layout Template
Create beautiful & Profesional Display
Want to learn more about our products, step-by step tutorials, software introduction, case studies and more? Feel free to explore our YouTube videos and know more.
Device Installation and Setup
Our wide-ranging experiences have brought us to a knowledge level unsurpassed by our competition and allow us to provide the best services in the industry.
Various of our solutions have been recognized and successfully implemented in Malaysia since 2012. We emphasize quality products & services. With vast experiences in the industries and great project portfolios, we guarantee a cost-efficient solution according to your demands.