Temperature Scanner for Daikin 2020 – Complete Solution
Client : | Project Date : 07-Dec-2023
Thank you for purchasing our Temperature Scanner Solutions
Temperature Scanner Solution
Our temperature scanner is Linux-based, super fast infrared temperature measurement detector with built-in face recognition camera module, capable of personnel access management. It can be used with access gates and attendance for communities, office buildings, schools, hotels, scenic spots, transportation hubs, and other public service places.
Project Background : Supply and Commissioning of Automatic Temperature Scanner. Item Supplied was 1 unit of ARV FS02 with high floor stand and Checktime Attendant software.
Client : Daikin Industries, Ltd. is a Japanese multinational air conditioning manufacturing company headquartered in Osaka. It has operations in Japan, China, Australia, United States, India, Southeast Asia, Europe, Middle East, Latin America, and Africa. Daikin is the inventor of variable refrigerant flow (VRF) air conditioners. Having failed to trademark "VRF", Daikin later remarketed the systems as "VRV" (variable refrigerant volume). Daikin is an innovator in the split system air conditioning market, having made the first split and multi-split air conditioners. Daikin co-developed the R-410A refrigerant with Carrier.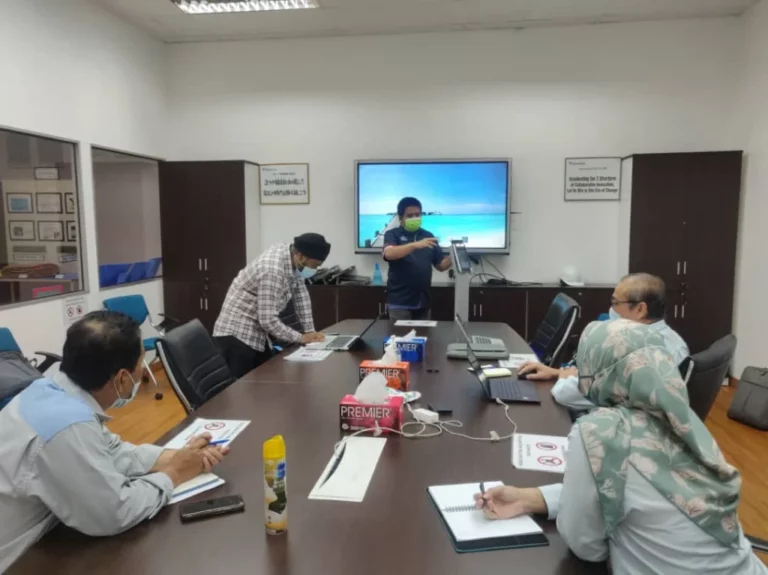 Image Gallery
About Our Solution