Temperature Scanner for Masjid Saidina Abu Bakar As-Siddiq 2020 – Complete Solution
Client : | Project Date : 29-Nov-2023
Thank you for purchasing our Temperature Scanner Solutions
Temperature Scanner Solution
Our temperature scanner is Linux-based, super fast infrared temperature measurement detector with built-in face recognition camera module, capable of personnel access management. It can be used with access gates and attendance for communities, office buildings, schools, hotels, scenic spots, transportation hubs, and other public service places.
Project Background : Supply and Commissioning of Automatic Temperature Scanner . Item Supplied are 2 unit of ARV FS01 with high floor stand and face recognition software.
Client : The Saidina Abu Bakar As Siddiq Mosque (MSABA) (Malay: Masjid Saidina Abu Bakar As-Siddiq) is a prominent mosque in Bangsar, Kuala Lumpur, Malaysia. The mosque was named after Muhammad's successor (Caliph) Abu Bakr.
The mosque was handed over officially to the government on 29 March 1982. Its official opening ceremony was officiated by the Yang di-Pertuan Agong, Sultan Ahmad Shah ibni Almarhum Sultan Abu Bakar on 15 July 1982. It was originally designed for up to 3,500 people, but after expansion work done in 2009 and 2010, it can accommodate 500 more.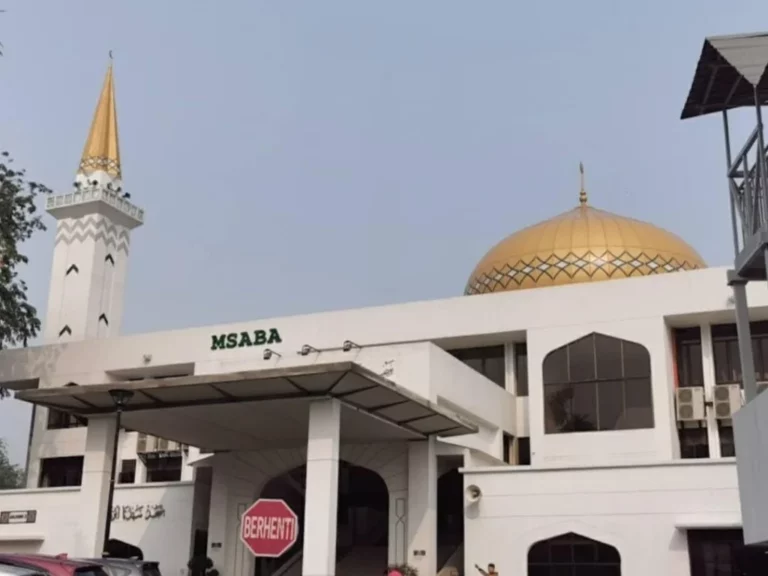 Image Gallery
About Our Solution