Temperature Scanner

With

Facial Recognition
Linux-based, super fast infrared temperature measurement detector with built-in face recognition camera module, capable of personnel access management. It can be used with access gates and attendance for communities, office buildings, schools, hotels, scenic spots, transportation hubs, and other public service places.
Together We Fight Against The Covid-19
Reliable and fast facial recognition and access control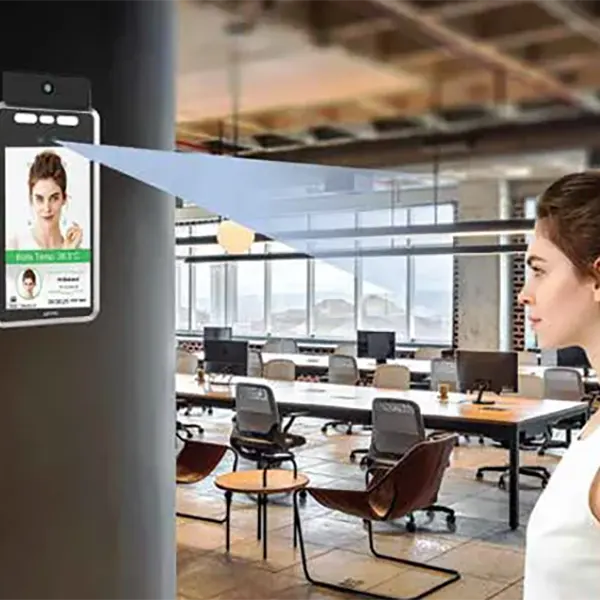 Contactless Solution
Up to 1.5 meters of distance between human and the device.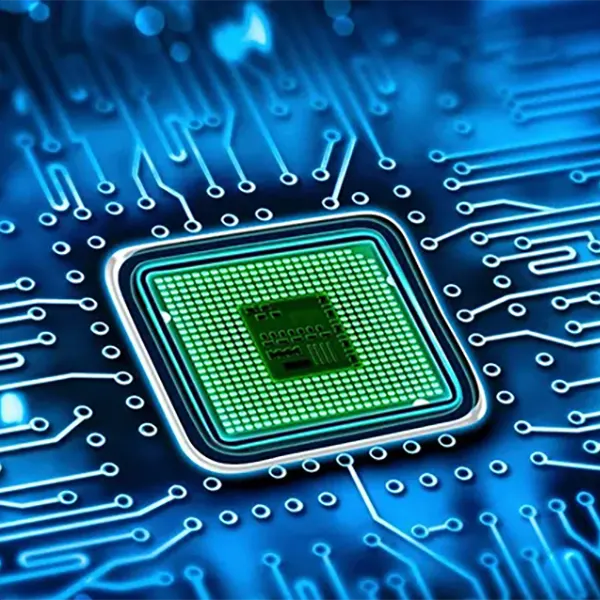 Powerful Software
Rockchip RK3399 / Qualcomm MSM8953 super-fast hardware platform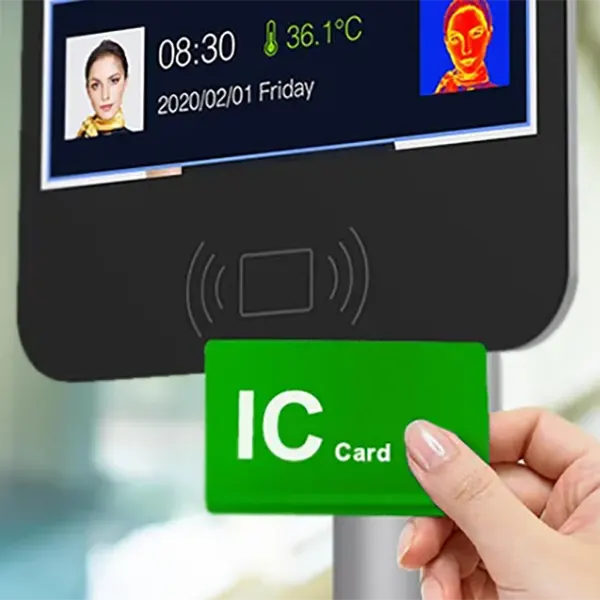 Multipurpose Functionality
Various peripherals such as ID card readers, fingerprint readers
Large Database
20,000 face database (supports expansion to 50,000)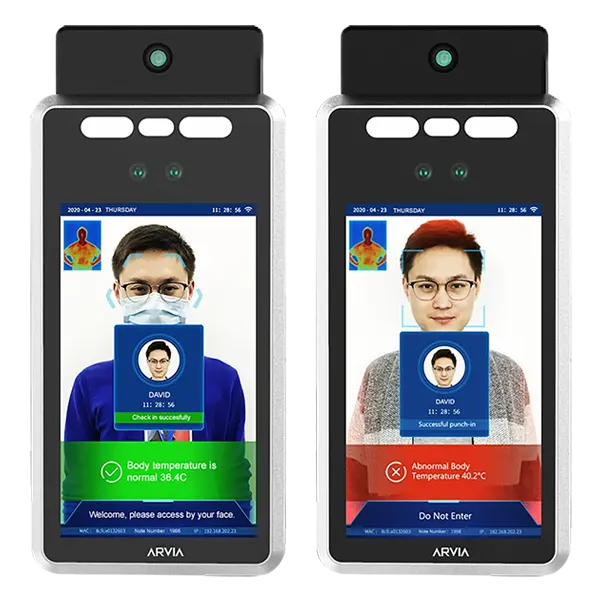 Ambient Light Adaptive
Built-in fill light, 120DB ultra-wide dynamic, no fear of backlight, and dark light environment.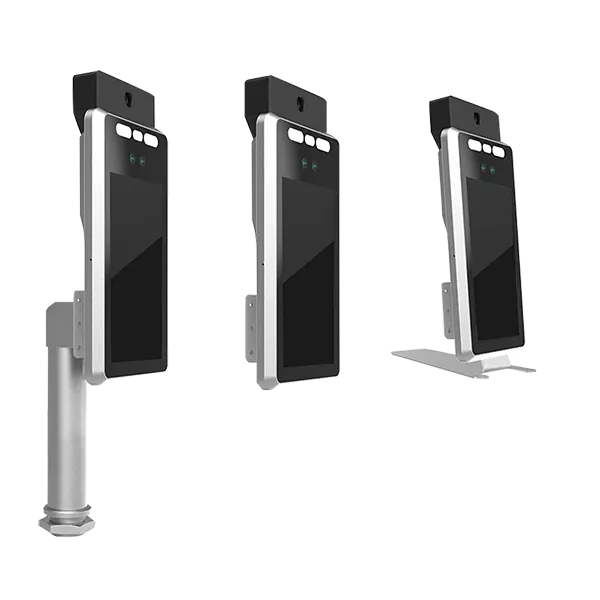 Physical Durability
7-inch aluminum alloy shell, exquisite atmosphere, wear-resistant and anti-corrosion
How does a temperature scanner work?
Advanced infrared scanners used by contact-free temperature measurements are able to read the heat distributions on people's body surfaces. They can then convert the measurements into quantifiable temperatures.
Are forehead thermometers accurate?
Forehead thermometer is an accurate way to measure body temperature. The thermometer takes into account the fact that the skin on the forehead is thinner than other parts of the body. The accuracy of a forehead thermometer has been verified in numerous studies.
What is a normal forehead temperature?
Forehead temperature is usually around 37 degree Celcius. It is normal for the forehead to be slightly warmer than the rest of the body because of the close proximity of the brain and eyes.
How accurate are thermal scanners?
Thermal scanners are able to detect objects and people by analyzing the heat emanating from them. This technology is often used in airports and other areas where security is an issue.
How much is a temperature scanner?
Temperature scanner with facial recognition starts from RM3500.
How does the face recognition work?
Face recognition technology is used in various applications such as security, identification, and customer service. The process of face recognition begins with a picture or a scan of a person's face. The image is then processed using algorithms to identify features that are specific to the person's face. Once the features have been identified, the image can be compared to stored images to verify identity or authenticate an event.
What are the advantages and disadvantages of face recognition?
Face recognition technology has many advantages and disadvantages. Advantages of face recognition include that it can be used to identify individuals quickly and accurately, which is important in security and identification applications. Disadvantages of face recognition include that faces can be easily modified, people with certain facial features may be more difficult to recognize, and the technology is not always accurate.
How many types of face recognition are there?
Feature analysis, neural network, eigen faces, and automatic face processing are the major methods of facial recognition. Nevertheless, facial recognition tech is still improving.
Our wide-ranging experiences have brought us to a knowledge level unsurpassed by our competition and allow us to provide the best services in the industry.
Various of our solutions have been recognized and successfully implemented in Malaysia since 2012. We emphasize quality products & services. With vast experiences in the industries and great project portfolios, we guarantee a cost-efficient solution according to your demands.
Temperature

Scanner

Videos
Want to learn more about our products, step-by step tutorials, software introduction, case studies and more? Feel free to explore our YouTube videos and know more.
Fever Screening and Detection