Professional

Video Wall

Solutions
Professional-grade video walls solutions; video wall displays, IP-based KVM, modular matrix videowall controller, and compact video wall controller. Arvia Videowall solution is the leading technology in Malaysia which set a full mark for reliability, durability and an extensive product line-up that meets all our client needs. We have helped many organization to deploy from a simple/creative wall art designs to the most sophisticated video wall.
Transform the way you present your message.
Looking for a large display? Video Wall could be an answer to your need. There is a different type of video wall which may consist of several numbers of projectors, LED panel, and ultra-narrow bezel TV put together side by side and on top of each other to become a much larger screen. While normal TV screen can be stacked together, usually you would want to use a specialized TV screen with an Ultra Narrow bezel-to-bezel (screen border). In addition, since the video wall will be operating in a long duration, a more durable commercial display is preferred to avoid any downtime.
Latest laser projector with lifetime over 30,000 hours and brightness over 10,000 ANSI lumens with a proper projector screen can be used as a video wall too. Finally, you might be interested in the newest LED display which is borderless, higher brightness and longer lifetime. Video wall configuration is supported by a different type of videowall controller and dedicated video wall software.
We are Professional Videowall Solutions Provider offering complete videowall solution
Where do you plan to install your video wall?
Command & Control Center
You require a mission-critical video wall application for Data Center, Crisis Room, Disaster Control Center, Military Command Center, Traffic Command Center and more. Our IP-based Video wall offers all-in-one KVM solution for the most demanding situation. It provides seamless integration with IP-based CCTV Camera and other AV Controls system. You can have multiple video walls and our software is customization to work with PC or iPad to control what to be shown on the screen. A modular videowall matrix switcher is an alternative and economical solution too.
Meeting Room or Conference Hall
You need an effective method for sharing a piece of information or desktop from multiple sources in a collaborative manner. With a modular videowall matrix switcher and simple to use video wall software via PC or iPad, the administrator can choose to instantly share anyone's desktop / presentations, review documents, or dial into their video conferencing system to collaborate with remote colleagues. You may consider LED Matrix video wall with a pitch size below 2.0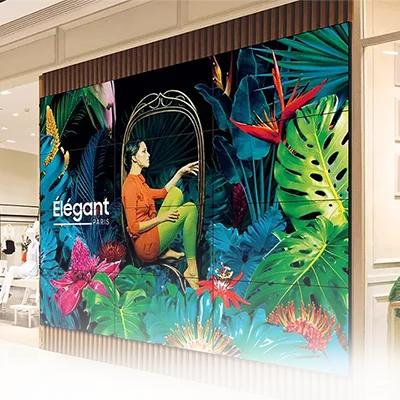 Corporate Lobby
You are looking for a digital signage display showcasing company portfolio or activities. This is a more economical and simpler configuration and mainly used for combining multiple TV panel for a larger display. It can be used as a creative video wall with a minimal screen 1×2 configuration to more. A regular layout may use the built-in daisy-chain feature that comes with the Video wall LCD display or use a compact and more economical 4K compact video wall processor.
Our wide-ranging experiences have brought us to a knowledge level unsurpassed by our competition and allow us to provide the best services in the industry.
Various of our solutions have been recognized and successfully implemented in Malaysia since 2011. We emphasize quality products & services. With vast experiences in the industries and great project portfolios, we guarantee a cost-efficient solution according to your demands.