Description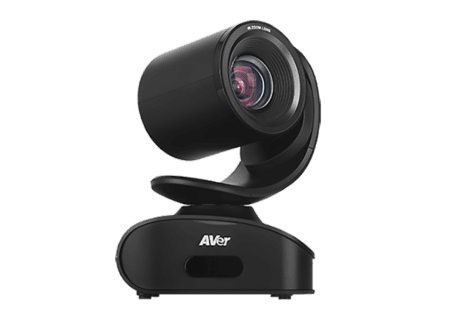 The CAM540 brings AVer's new SmartFrame auto-framing technology to 4K high definition video conferencing. With a wide field of view, the CAM540 is guaranteed to provide an incredible communication experience in your meeting room.
AVer SmartFrame Gets Your Meeting Started Fast
The CAM540 delivers AVer's latest camera technology to your meeting room with AVer SmartFrame. SmartFrame maximizes the viewable field with auto-framing solution that effortlessly puts everyone in your meeting into frame fast and with no hassle. No more complex settings or time wasting controls simply click a single button and find the most comfortable distance for your meeting with the CAM540 and SmartFrame.
The CAM540 supports a high-end Sony 4K CMOS that allows for 4K video to be captured at 30 frames per second, providing users with an unbelievably lifelike video conferencing experience.


High Detail 16X Total Zoom
The CAM540 is built with cutting edge 16X total zoom capability. Bringing an unseen level of clarity to video conferencing, the CAM540 maximizes your team's collaboration with simple, easy, and efficient video communication.
Make an Impression with the CAM540's Stylish New Design
The CAM540 offers a new sleek and fluid design for conferencing rooms. Compared to traditional designs, the CAM540 is elegant and compact to save you space. The CAM540 easily fits your modern meeting room and provides an experience that both novices and experts can enjoy in style.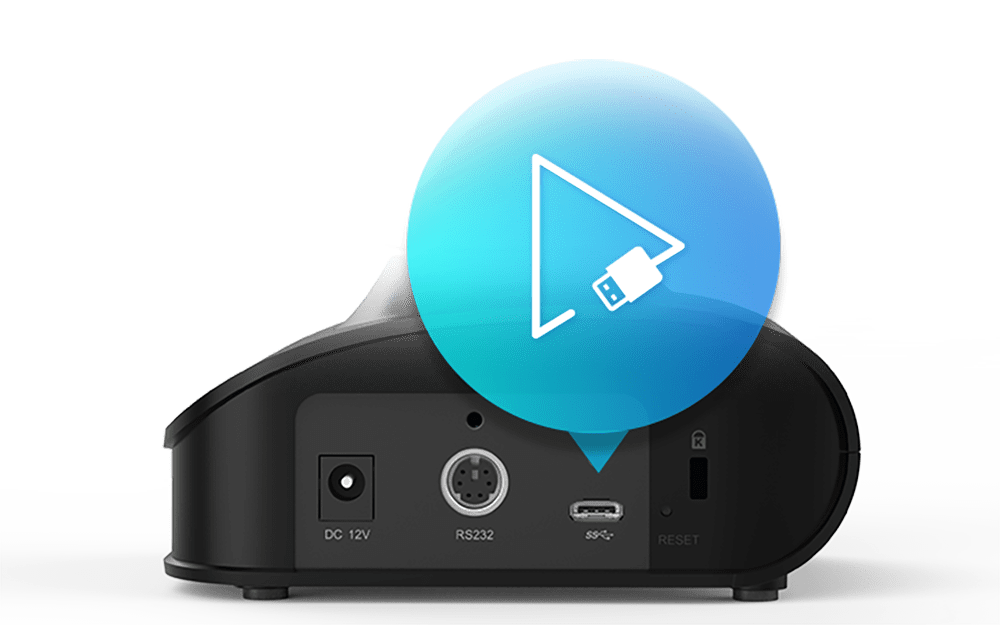 The CAM540 provides a simple, easy to use experience. With a USB3.1 Gen1 Type-C cable, the CAM540 allows for simple plug-and-play functionality that means no more complicated settings. Plug in the camera and within seconds you're ready to experience video collaboration with any video conferencing application and cloud service you're familiar with.
Analytics for Efficient Meeting Rooms
The CAM540 provides an analytics API so enterprises and third-party software providers can obtain people-counting data for better understanding of meeting-space usage.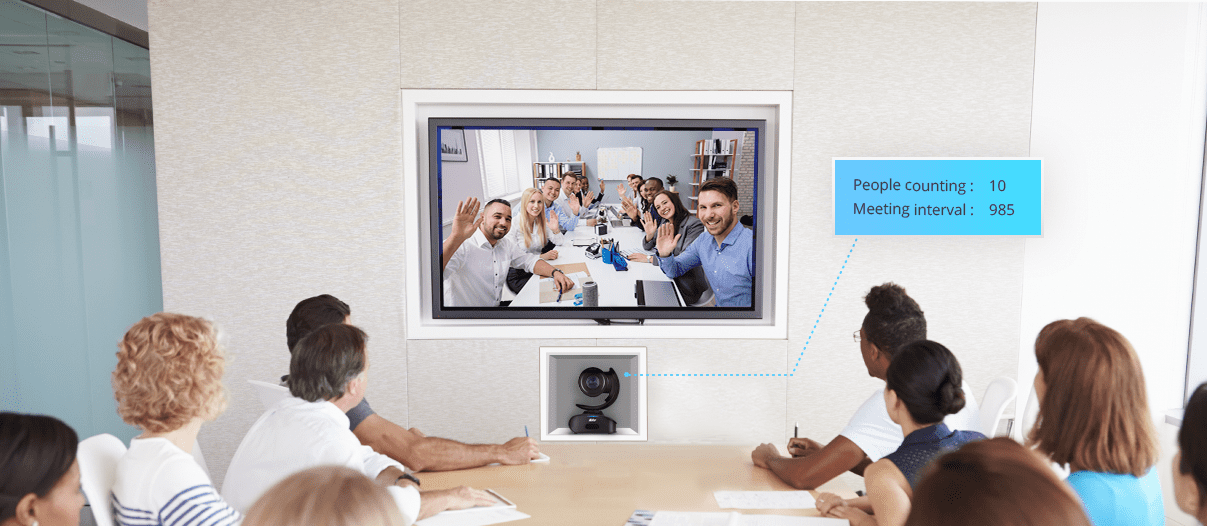 Reliable Video and Outstanding Quality
AVer's quality manufacturing process ensures that the CAM540 is always ready for use. Designed for durability, the CAM540 camera is built to be durable and reliable. With AVer's industry leading 3+2 years warranty program, we make sure that AVer is always there with the support you deserve.
Package dimensions: 227*189*261mm
Package weight: 2.54 kg
Camera: 97.8 x 130.7 x 171.1 mm/1.5kg
Remote control: 200 x 50 x 21 mm/0.09kg
Windows 7/8/8.1/10
Mac OS X 10.7 or higher
Google Chromebook version 29.0.1547.70, Platform 4319.79.0
Camera
Ultra-crystal clear image support up to 4K; CMOS Sony 4K
Frame rate: 4K 30fps, 1080p , 720p , 640x480, 320x240 at 60, 30, 15fps
SmartFrame: Automatic FOV adjustment to fit all participants
16X Zoom (4X optical zoom + 4X digital zoom)
Auto focus: minimum working distance 1 meter
86° Wide field of view
Back light compensation and 2D noise reduction technology for optimizing light balance in different conditions
Standard tripod screw holes
Analytics API: Enterprises and third-party software providers can obtain people-counting data for better understanding of meeting-space usage
Motorized Pan and Tilt Movement
Pan: ±160°
Tilt: +90° (up) -30° (down)
10 camera presets (through remote control)
Quiet and smooth pan and Tilt movement
Connectivity
12V power adaptor
Mini DIN6 for RS232 connection
USB Type C connector
Video format
YUV, MJPEG
USB
2.0, 3.1 Gen1
UVC (USB Video Class) 1.1
Control
IR remote control
VISCA/pelco P/pelco D via RS232
UVC/ plug-and play
PTZapp
Security and mount
Camera mount included for wall or ceiling
Kensington slot
Hardware Spec*
2.4GHz Intel® Core 2 Duo processor
2GB RAM or more
USB 3.1 Gen1 port
PTZapp application
Compatible with SkypeTM Plugin for answering and hanging up via remote control
Upgrade firmware automatically or manually
Control camera
Set parameters and adjust camera ima
Diagnose operating status
View live video
Free download on Windows® and Mac® computer
Power supply
AC 100V ~240V, 50/60Hz, 3 meters
Consumption: 12V, 2A
Environmental data
Operation temperature: 0 ~40°C
Operation humidity: 20% ~80%
Storage temperature: -20 ~60°C
Storage humidity: 20% ~80%
Camera
Remote control
Power adapter
USB3.1 type-C to type-A (6ft)
USB3.1 type-A to type-C adapter
Quick-start guide
Metal mount, tripod screw
Battery