Interactive Smartboard for Bsynclive Sdn Bhd 2023 – Complete Solutions
Client : BSYNCLIVE SDN BHD | Project Date : 19-May-2023
Since its establishment in 2004, Bsynclive has emerged as a leading Production & Audio Recording Studio in Kuala Lumpur, Malaysia. With a deep commitment to innovation and client satisfaction, Bsynclive has expanded its offerings to include the supply of cutting-edge technology solutions. One notable example is the smartboard windows ARV100-65 inch, which has garnered the attention of prestigious clients such as Talent Corporation Malaysia.
Talent Corporation Malaysia, a renowned organization focused on talent development and human capital, made the wise decision to partner with Bsynclive for their smartboard needs. The seamless integration of advanced functions and software provided by Bsynclive aligns perfectly with the requirements of Talent Corporation Malaysia. One key feature that sets Bsynclive apart is the wireless screensharing software, allowing users to effortlessly share and collaborate on content from their devices, enhancing productivity and fostering effective communication.
Bsynclive goes above and beyond by offering comprehensive training alongside their smartboard solutions. Recognizing that successful adoption of new technology requires proper guidance, Bsynclive ensures that Talent Corporation Malaysia receives the necessary training and support to maximize the potential of the smartboard windows ARV100-65. This commitment to customer success sets Bsynclive apart from competitors and reinforces their reputation as a reliable and trusted technology partner.
With Bsynclive's smartboard windows ARV100-65 inch, Talent Corporation Malaysia can harness the power of advanced technology to transform their workspace into a collaborative and efficient environment. The seamless screensharing software and comprehensive training provided by Bsynclive guarantee that Talent Corporation Malaysia can fully leverage the capabilities of the smartboard, boosting productivity and facilitating seamless collaboration among team members.
Overall, Bsynclive's expertise in providing innovative technology solutions and their commitment to customer satisfaction make them the ideal partner for organizations seeking to enhance productivity and collaboration. With their smartboard windows ARV100-65 inch, Bsynclive is shaping the future of workspaces, enabling clients like Talent Corporation Malaysia to unlock their full potential and achieve their business goals.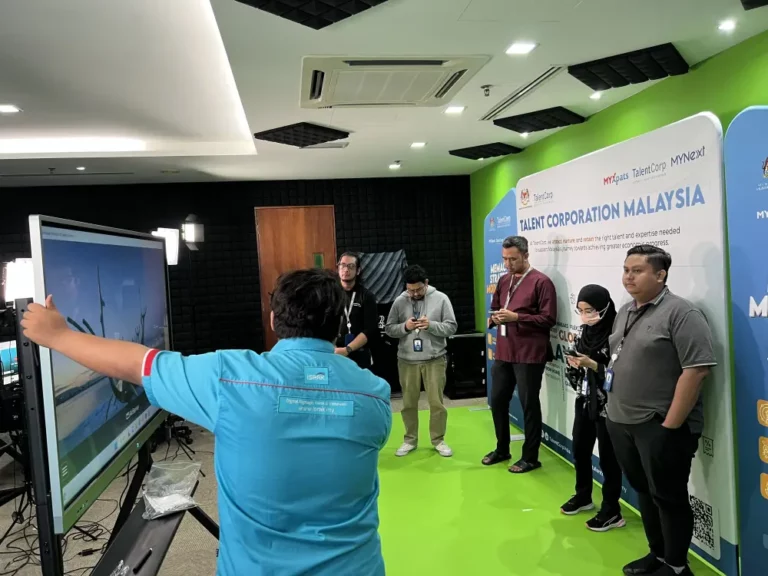 Image Gallery
About Our Solution
The Arvia Interactive Smartboard is a revolutionary interactive display solution that transforms the way people present and collaborate in various settings. Available in several sizes, including 65, 75, 86, and 98 inches, it's an ideal solution for any environment. The Smartboard is equipped with advanced touch zero bonding technology, 4K resolution display, anti-glare coating, and an integrated sound system that ensures a seamless and intuitive experience. One of the key features of the Smartboard is its built-in wireless presentation system, which allows up to 9 devices to connect simultaneously, making it easier for users to share content and collaborate seamlessly. In addition to its built-in features, the Arvia Interactive Smartboard is also compatible with a range of third-party applications, including Microsoft Office, Google Suite, and more. It's a sustainable solution built using high-quality materials that are designed to last, providing long-term value. Whether you're a teacher, business professional, or anyone who needs to present and collaborate effectively, the Arvia Interactive Smartboard is a game-changing solution that's sure to meet your needs. Our team of experts works closely with you to understand your objectives and goals, enabling us to design and implement Arvia Interactive Smartboard solutions that effectively support your needs