LED Display – Leyard NEV Series
LED Screen
NEW INDOOR FIXED LED CABINET
NEV series product is Leyard's latest high-end indoor fixed installation LED Display that fits for variours application, including commercial retail, indoor advertising, sports venues, etc.
Description
NEW INDOOR FIXED LED CABINET
Magnetic design in modules, completely front maintenance available, easy front disassembly for module, power supply and card, and the screen can be wall mounted, saving space.
NEV has two options for cabinet height, by mixing up the cabinets into the screen, the screen heights are in 250mm steps. The cabinet depth is just 68mm to guarantee the screen is in a slim shape. NEV ideally fits the space.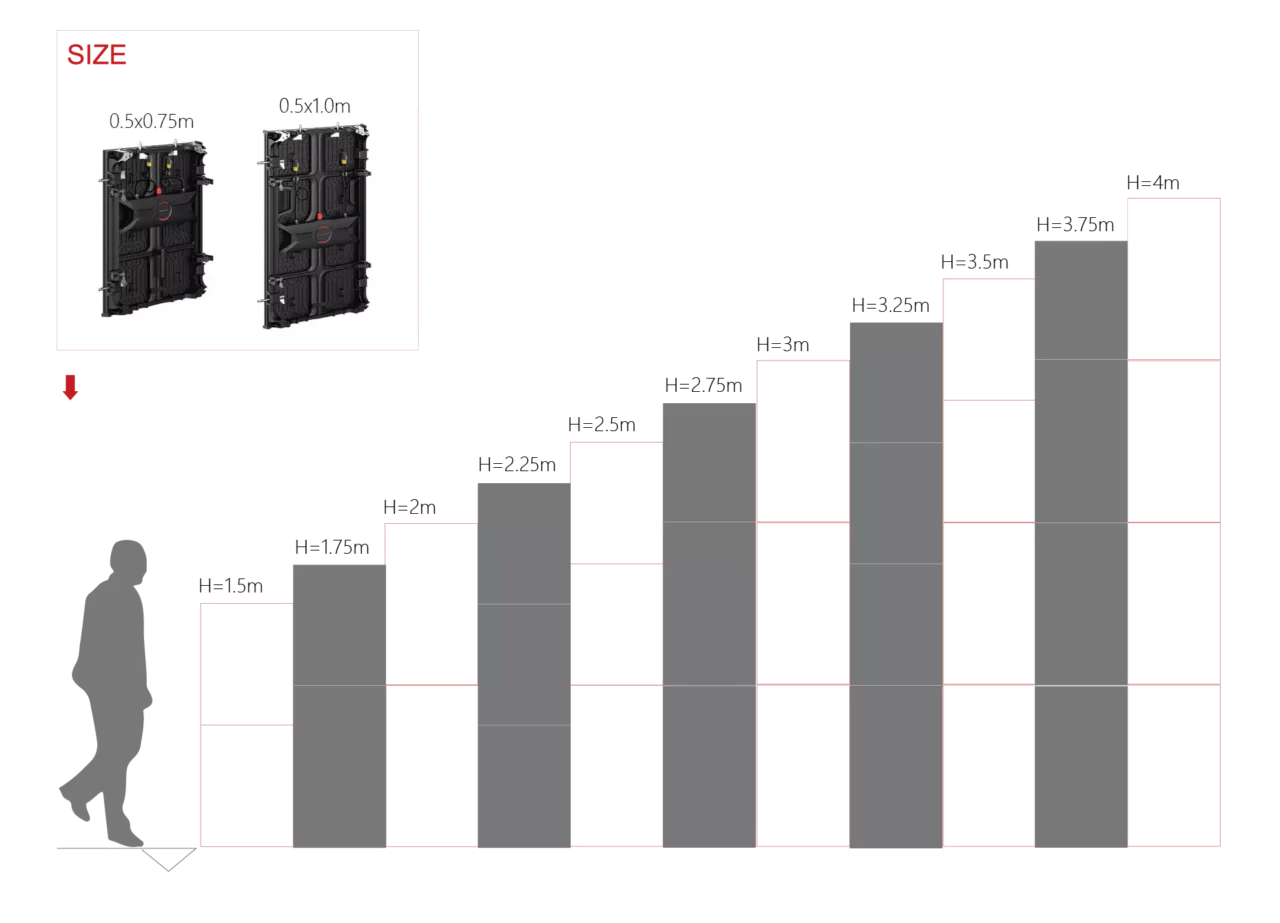 Meet the need for a brighter environment.
High Dynamic Range(Optional)
Support HDR function to meet more display requirements.
Thanks to the very high refresh rate, the image is very stable under the cameras.

Corner Protection & Quick Lock
The corner protection of the cabinet makes it possible to protect the screen during handling and avoid damage to LED lamps. The fast lock reduces the installation time while keeps the alignment in a high level standard.
The components of all models of NEV series are the same, including the back cover, power board, wire, except for LED module, it helps quality control of the products.
Handsome back "flip" design with integrated power and receiving card for easy repair and replacement.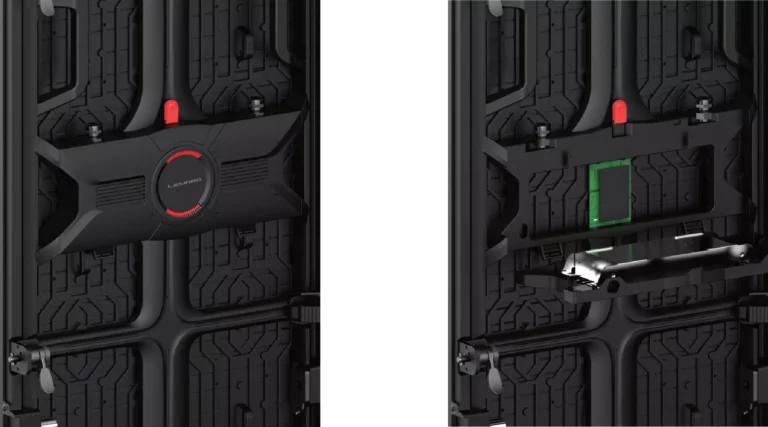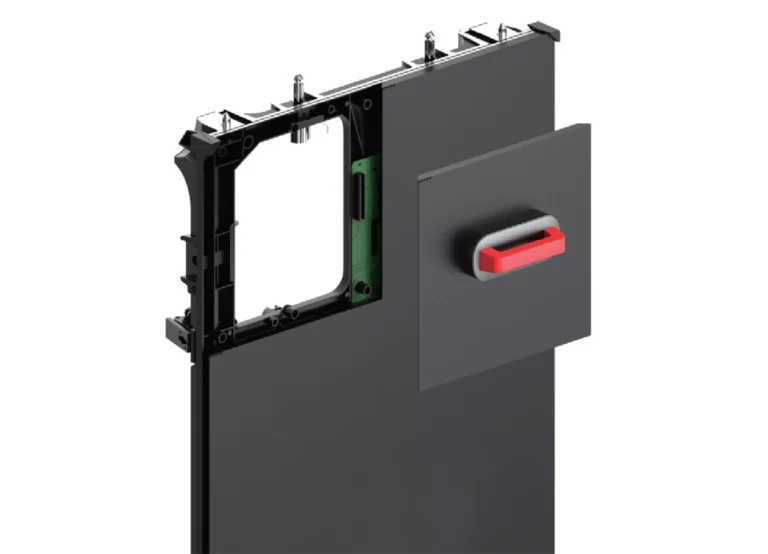 Front/Rear to Installation/Maintenance
NEV cabinet is front and rear accessible, for easier maintenance.
NEV cabinet is designed in a smart way that the mechanical structure supports both the front and rear installation.
Considering the use of corners, the cabinet is designed to stitch out a seamless 90 degree corner screen.