LED Display – UPANEL II Series
LED Screen
Intelligent MDC mode – realize quick switch to different scene modes (Optional)
U-shield protection – high efficient heat dissipation & high protection of IP60
Front maintenance
Wireless connection between cabinets –prolonging the life span of the screen
Description
Broadcast
Conference
Control Room
Retail
U-Shield Protection- IP60
By applying hermetically sealed structure and new modular design, UpanelII achieves high efficient heat dissipation and high protection of IP60.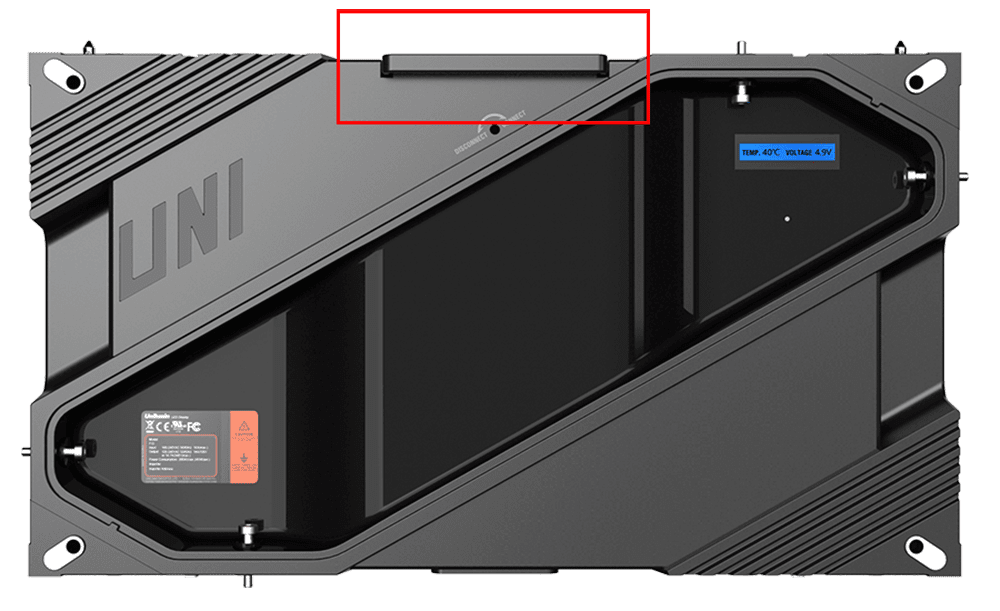 U-Shield Protection - Cable-Free Design
The cable-free design between the cabinets not only effectively reduces the failure rate but also extends the life of the screen.
U-Shield Protection- Single Cabinet Power-Off Function
The cabinet power switch of the LED Display adopts the telescopic structure to achieve 100% safe operation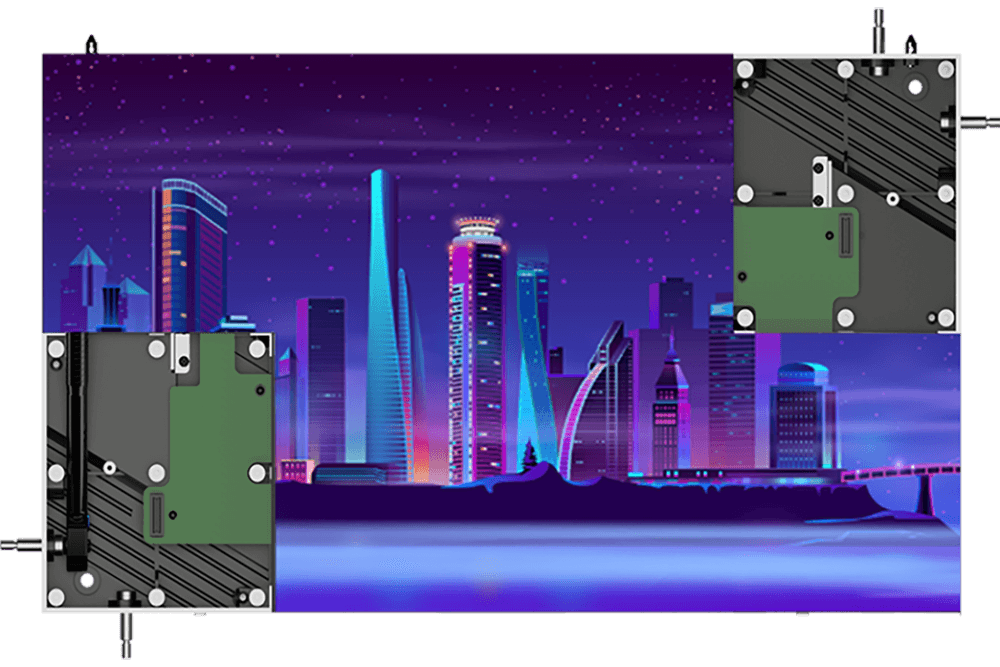 Modules, power supplies and internal cables can be replaced from the front. The design of full front maintenance not only saves time but also saves costs.
Pixel Pitch 0.953mm
LED Type 3-in-1 SMD
LED Configuration 1Red, 1Green, 1Blue
Brightness 600cd/m²
Pixels Per Panel 640×360 Dots
Pixel Density 1,101,068 pixels/m²
Aspect Ratio 16:9
Area 0.209 m²
Planeness ≤0.15mm
Recommended Viewing Distance ≥1 m
Material Die-casting Aluminum
Environment Indoor
Ingress Protection IP60
Operating Temperature/Humidity -10℃~+45℃/10~80%RH
Storage Temperature/Humidity -20℃~+55℃/10~85%RH
Maintenance Front service of module, system card ,power supply
Gap Between Modules Seamless
Curve /
Horizontal Viewing Angle 160°
Vertical Viewing Angle 160°
Color Temperature 2000-9500K Adjustable
Colors 4.4 Trillion
Brightness Control Manual/Automatic
Input Power <Max> 145W/panel
Input Power <Typical> 48W/panel
Driving Method Constant Current Drive
Video Frame Rate 50/60 Hz
Rate Refresh 1920 ~3840Hz(Optional)
Input Voltage 100~240VAC
Input Power Frequency 50~60 Hz
LCD Monitoring Module Support
Input Signal DVI / HDMI / VGA / SDI / DP / AV / S-Video, etc.
Calibration Support brightness and chroma
Fanless operation
LED Life Time ≥100,000 Hours
LED Wavelength R:620 ~ 630nm G:520 ~ 535nm B:465 ~ 475nm
Standard Mounting Configuration Fixed
Optional Mounting Configuration Wall-mounting
Professional Services Design, configuration, install and service available
Power Status Diagnostic LEDs
Video Signal Redundancy Optional
Video Extension Redundancy Optional
Data Interconnection Network Cable ( L≤100m ); multi-mode fiber ( L≤300m ); single mode fiber ( L≤15km )
Weight 7 kg/panel
Module Size W152.48mm × H171.54mm
Cabinet Size W609.92mm × H343.08mm × D68mm
Cabinet Diagonal 27.5'' (699.79mm)