LED Display – USLIM II Series
LED Screen
Impressive Viewing Experience
Intelligent Operation & Maintenance Control
Various Creative Shapes
User-friendly Design
Description
Ease of creation with standard product —Visualization Reinvented in commercial spaces
Showroom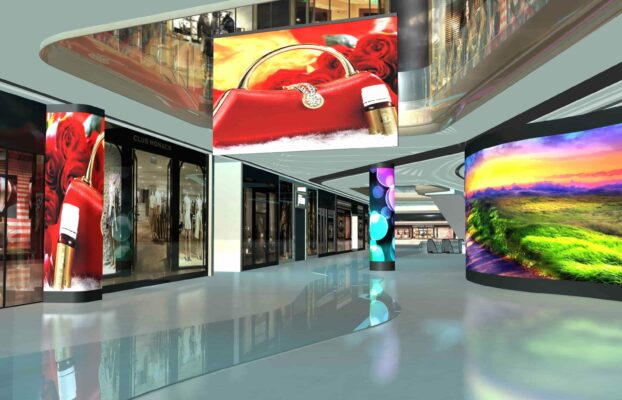 Shopping Mall
Retail
Airport

Double Brightness & Double Contrast Effect
The LED Display UOS system supports doubling the peak brightness and doubling the contrast through intelligent recognition of the screen without changing the electric current of the entire screen. The contrast between the brightness and darkness of the screen is more prominent and the colors are more vivid.
Ultra High Definition Display
The UOS system not only supports HDR effects, but also has the function of transforming ordinary SDR video sources into HDR display effects which greatly saving costs for the display.
Ucare System-Intelligent Operation & Maintenance Control
The system takes the full-color LED display as the "core" and uses Internet technology to conduct daily detections on LED screens, thereby realizing the daily operation and maintenance management of LED screen. It can not only help users to improve their work efficiency, but also fully enhance the experience of using LED screens.
Unlock Possibilities—Same Module for UslimII & UHF
Unlock Possibilities—Same Module for UslimII & UHF
Front Maintenance: Modules, receiving cards, and cables can be maintained from the front, greatly reducing labor and steel structaure costs.
Rear Maintenance: After opening the back cover, UslimII's modules, receiving cards and cables can be maintained from the rear.
Ultra Slim & Light Design
No need to add additional load-bearing structure, which can effectively reduce installation costs.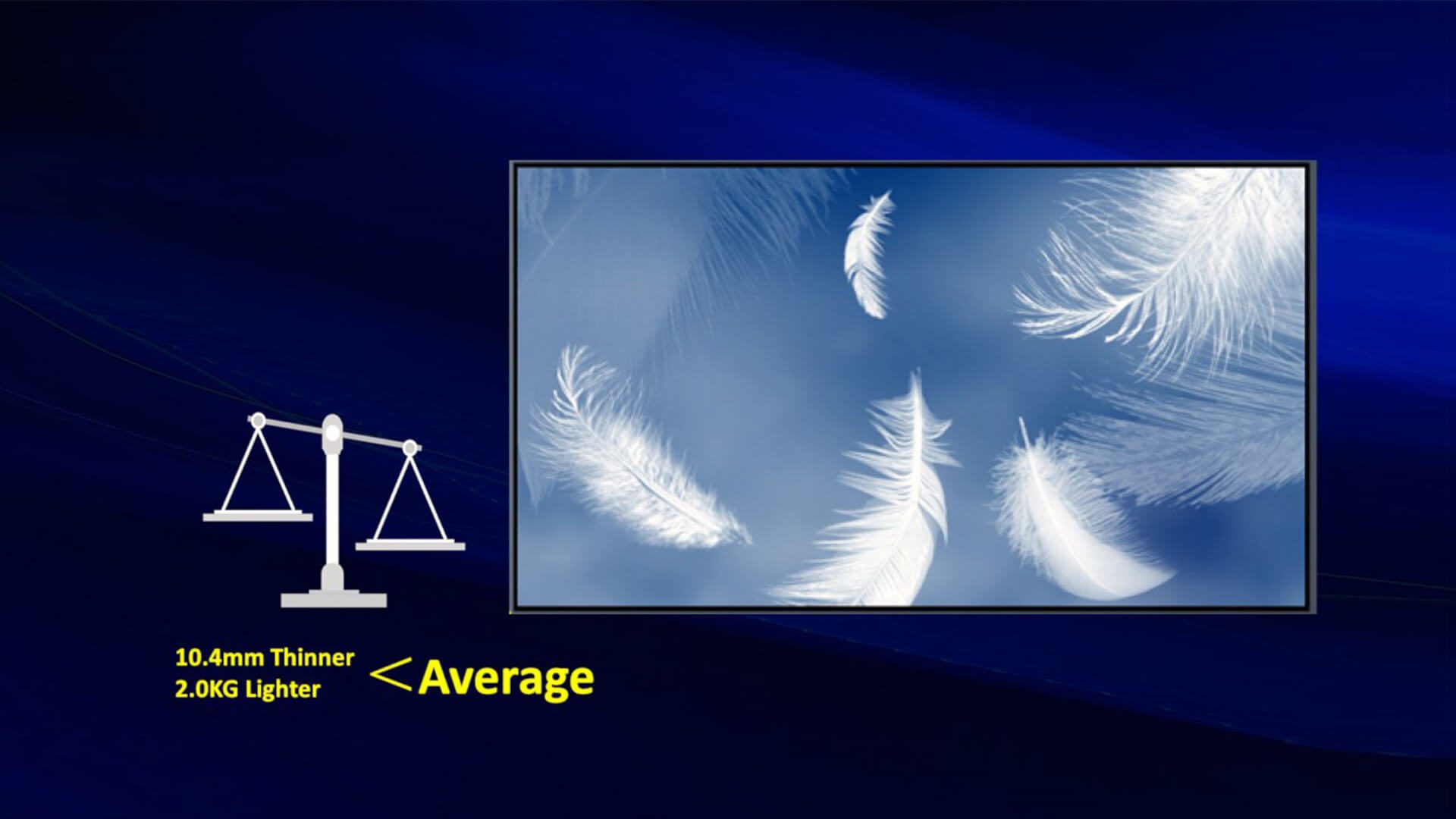 The 500mm * 250mm cabinet is integrated horizontally and vertically to supplement the height and width of the 250mm size.
Three standard sizes of die-cast aluminum cabinets can be delivered quickly through standardized & modularized main materials and accessories.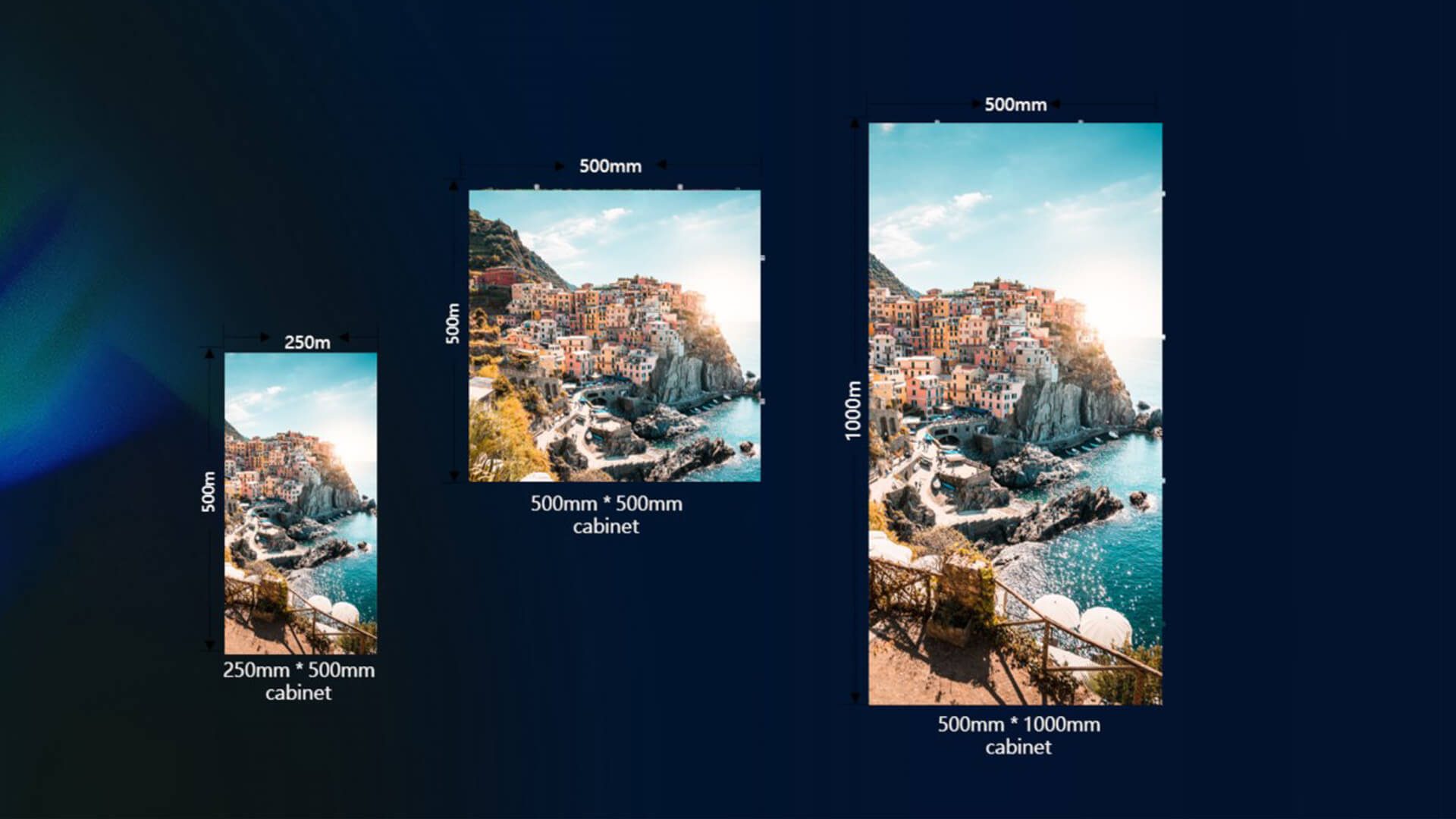 PANEL
Pixel Pitch 2.54mm
LED Type 3-in-1 SMD
LED Configuration 1Red, 1Green, 1Blue
Brightness 800cd/m²
Pixels Per Panel 240×135 Dots
Pixel Density 155,000 pixels/m²
Recommended Viewing Distance ≥2.5 m
Video Frame Rate 50/60 Hz
Rate Refresh 1920 Hz
Input Voltage 100~240VAC
Input Power Frequency 50~60 Hz
Curve Inner 0°~+7°
Gap Between Modules Seamless
Horizontal Viewing Angle 140°
Vertical Viewing Angle 140°
Color Temperature 2000-9500K Adjustable
Colors 4.4 Trillion
Brightness Control Manual/Automatic
LED Life Time ≥50,000 Hours
LED Wavelength R:620~630nm G:520~535nm B:465~475nm
Ingress Protection IP60
Maintenance Front service of module, system card, power supply
Driving Method Constant Current Drive
Calibration Support brightness and chroma
Acoustic Noise Fanless operation
Standard Mounting Configuration Fixed
Optional Mounting Configuration Wall-mounting , Concave(recommend rear installation)
Professional Services Design, configuration, install and service available
Power Status Diagnostic LEDs
Video Signal Redundancy Optional
Video Extension Redundancy Optional
Data Interconnection Network Cable ( L≤100m ); multi-mode fiber ( L≤300m ); single mode fiber ( L≤15km )
CONNECTIVITY
Input Signal DVI/HDMI/VGA/SDI/DP/AV/S-Video, etc
ENVIRONMENT CONDITIONS
Environment Indoor
Operating Temperature/Humidity -10℃~+45℃/10~80%RH
Storage Temperature/Humidity -20℃~+55℃/10~85%RH
POWER
Input Power  120W/panel
Input Power  40W/panel
Weight 7 kg/panel
Module Size W152.48mm×H343.08mm Cabinet Size W609.92mm×H343.08mm×D68mm
Cabinet Diagonal 27.5''(699.79mm)
Aspect Ratio 16:9
Area 0.209 m²
Planeness ≤0.15mm
Material Die-casting Aluminum