Explore how dynamic content on digital signage can maximize customer engagement. Discover strategies and best practices to create compelling and personalized digital signage content that captivates audiences, drives interaction, and enhances the overall customer experience.
Introduction
Digital signage has become a powerful tool for businesses to engage customers and deliver impactful messages. Gone are the days of static and one-size-fits-all content. Today, businesses are leveraging dynamic content on digital signage to captivate audiences, drive interaction, and enhance the overall customer experience. In this article, we will explore the strategies and best practices for maximizing customer engagement with dynamic content on digital signage.
Understanding Dynamic Content
Dynamic content refers to the ability to display real-time, personalized, and visually appealing content on digital signage. It goes beyond static images or text by incorporating elements such as animations, videos, live data feeds, social media integration, and interactive features. Dynamic content allows businesses to create immersive and relevant experiences for their customers, capturing attention and driving engagement.
Personalization and Targeted Messaging
One of the key advantages of dynamic content on digital signage is the ability to deliver personalized and targeted messages to specific audiences. By leveraging customer data and analytics, businesses can tailor content based on factors like demographics, preferences, or location. Personalized messages make customers feel recognized and valued, increasing their engagement with the signage and the likelihood of conversion. For example, a retail store can display targeted promotions based on a customer's past purchase history or preferences, creating a more relevant and personalized shopping experience.
Creating Compelling Visuals
Visual appeal plays a crucial role in capturing attention and maximizing customer engagement. Dynamic content allows businesses to leverage eye-catching visuals, animations, and videos that are more likely to grab customers' attention compared to static images. Utilizing high-quality and professionally designed visuals helps create a positive perception of the brand and encourages customers to interact with the content. It is essential to consider the colors, fonts, and overall design aesthetics to align with the brand identity and convey the intended message effectively.
Interactive Experiences
Interactivity is a powerful way to engage customers and create memorable experiences with digital signage. Incorporating interactive elements such as touchscreens, motion sensors, or QR codes encourages customers to actively participate and explore the content. Interactive experiences can include product demonstrations, quizzes, games, or social media integrations. By enabling customers to interact with the content, businesses can deepen their engagement, collect valuable data, and drive desired actions, such as making a purchase or sharing their experience on social media.
Real-Time Data and Social Media Integration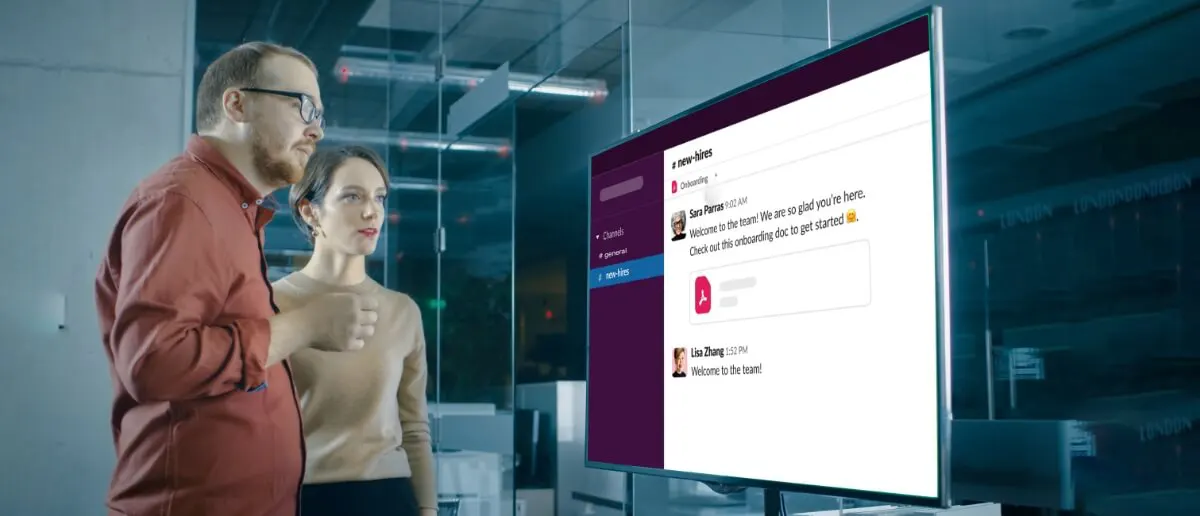 Dynamic content allows businesses to leverage real-time data and social media integration to create more relevant and timely content. For example, displaying live social media feeds or user-generated content related to the brand or products on digital signage can encourage customers to engage and share their experiences. Additionally, integrating real-time data, such as weather updates, news feeds, or event schedules, provides customers with valuable and up-to-date information. This combination of real-time data and social media integration adds a layer of relevance and authenticity to the content, increasing customer engagement and creating a sense of immediacy.
Content Management and Scheduling
Efficient content management and scheduling are essential for delivering dynamic content effectively. Businesses should utilize digital signage software or content management systems that allow them to easily create, schedule, and update content across multiple screens or locations. A well-thought-out content strategy, with planned schedules and frequent updates, ensures that the digital signage remains fresh, relevant, and engaging for customers. Regularly reviewing the performance of the content and making data-driven adjustments based on customer engagement metrics can further optimize the effectiveness of the digital signage.
Measuring and Analyzing Engagement
To maximize customer engagement with dynamic content on digital signage, it is crucial to measure and analyze its effectiveness. Businesses should define key performance indicators (KPIs) such as dwell time, interaction rates, conversions, or social media shares, and regularly track these metrics. Analytics tools integrated with the digital signage software can provide insights into customer behavior and preferences, allowing businesses to fine-tune their content strategies and make data-driven decisions. Measuring and analyzing engagement helps identify successful content approaches, areas for improvement, and opportunities to enhance the overall customer experience.
Conclusion
In conclusion, dynamic content on digital signage presents significant opportunities for businesses to maximize customer engagement. By leveraging personalization, compelling visuals, interactivity, real-time data, and social media integration, businesses can create immersive and tailored experiences that captivate audiences and drive desired actions. Effective content management, scheduling, and analytics enable businesses to continuously optimize their digital signage strategies for maximum engagement and impact. Embrace the power of dynamic content on digital signage to create memorable customer experiences and stay ahead in today's competitive business landscape.
Image Gallery