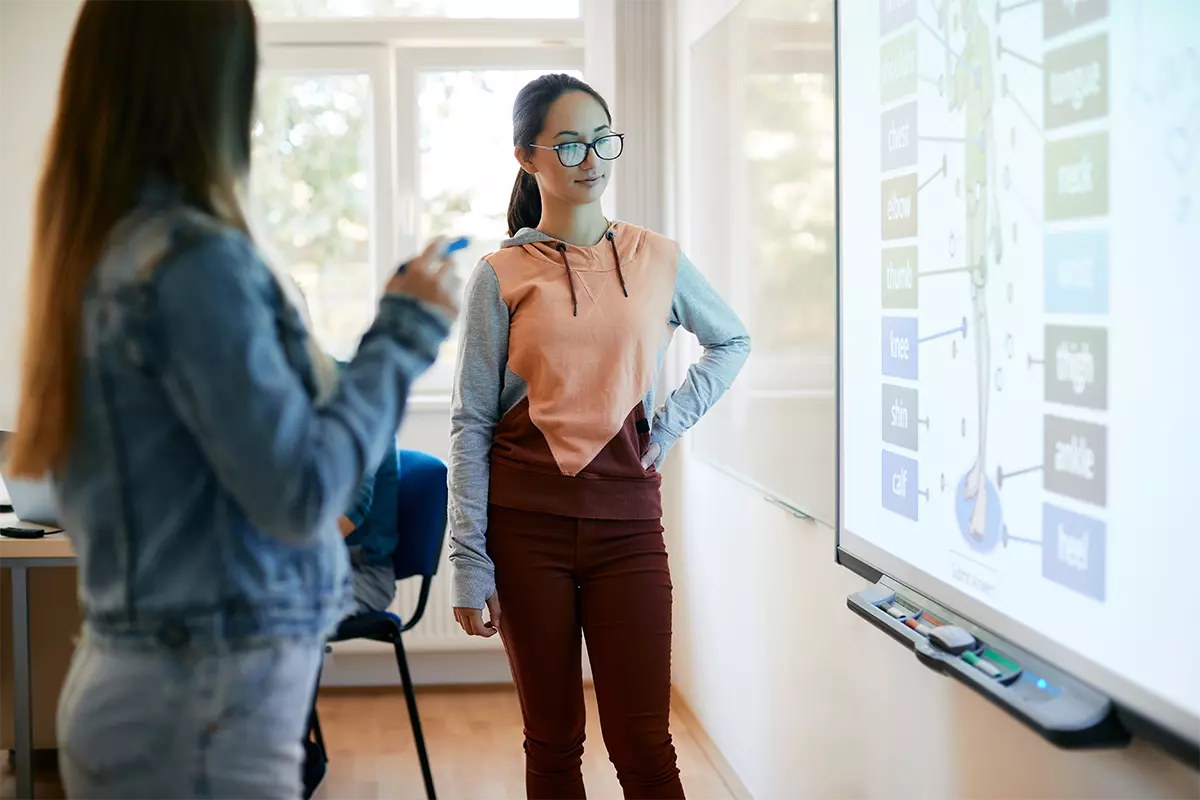 Explore the benefits of interactive smartboards in education, their applications across subjects, and how they enhance student engagement. Discover how these innovative devices foster active learning and collaboration while providing a dynamic and immersive learning experience.
Introduction
In today's digital age, traditional teaching methods are being revolutionized by the integration of technology in classrooms. One such technological tool that is transforming the learning experience is the interactive smartboard. These advanced devices offer a wide range of interactive features and multimedia capabilities that engage students and enhance their classroom experience. This article explores the benefits and applications of interactive smartboards, highlighting how they can effectively enhance classroom engagement.
Enhancing Classroom Engagement with Interactive Smartboards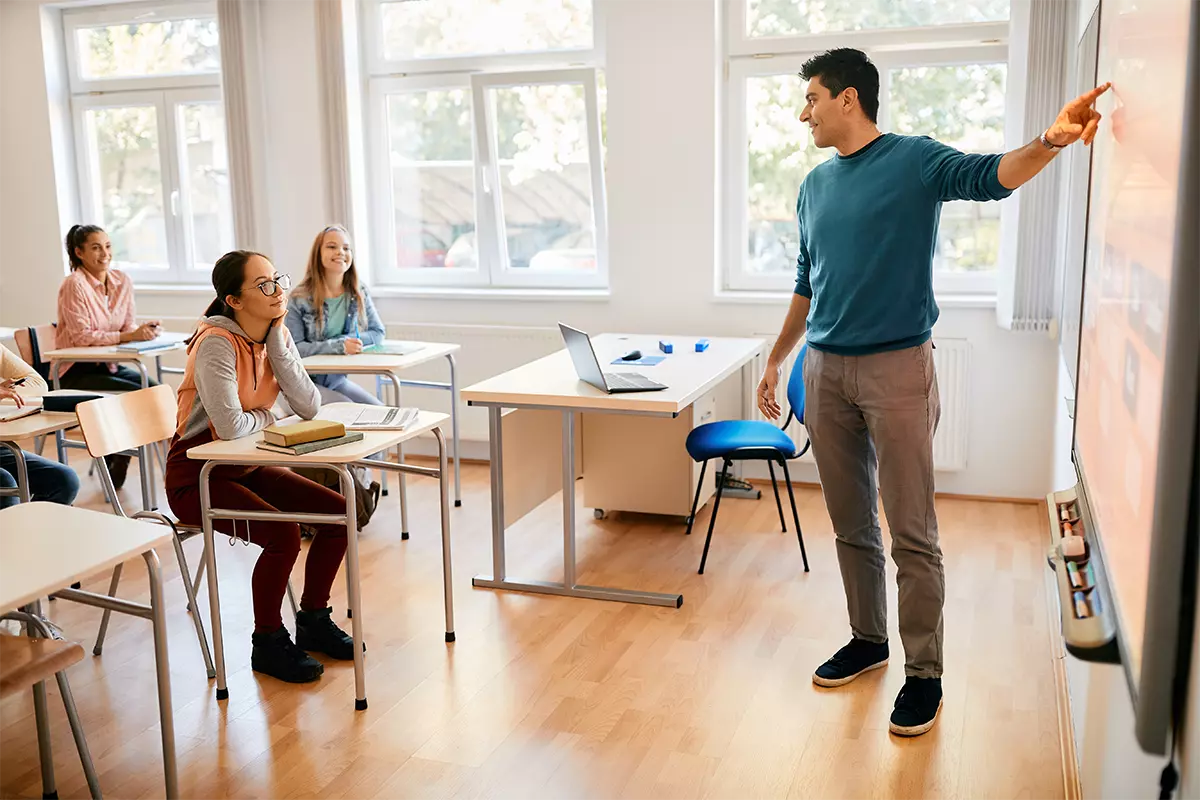 Interactive smartboards are interactive whiteboards that combine the functionality of a computer with the simplicity of a whiteboard. They enable teachers to create dynamic and interactive lessons, making the learning process more engaging and immersive for students. With the ability to display multimedia content, such as videos, images, and interactive simulations, smartboards capture students' attention and stimulate their curiosity.
Benefits of Interactive Smartboards
Interactive smartboards offer numerous benefits that contribute to enhanced classroom engagement. Let's explore some of the key advantages:
Improved Visual Learning: Visual aids play a crucial role in the learning process. Interactive smartboards provide a larger display area compared to traditional whiteboards, allowing students to see content clearly from any part of the classroom. This enhances visual learning and ensures that all students can actively participate.
Interactivity and Collaboration: Smartboards foster active participation and collaboration among students. These devices enable students to interact directly with the content by touching the screen, dragging and dropping elements, and writing notes. This hands-on approach encourages students to actively engage with the material and promotes collaborative learning.
Multimedia Integration: Smartboards support the integration of various multimedia elements into lessons. Teachers can incorporate videos, audio clips, images, and interactive websites to provide a multi-sensory learning experience. This variety of media enhances student engagement and facilitates better comprehension and retention of the subject matter.
Real-Time Feedback: Smartboards allow teachers to provide immediate feedback to students. Through interactive quizzes, polls, and games, teachers can assess student understanding in real-time. This instant feedback helps identify areas of improvement and enables personalized instruction, ultimately enhancing student engagement and learning outcomes.
Digital Resource Access: Smartboards enable teachers to access a vast range of digital resources. They can browse educational websites, access online textbooks, and utilize educational software applications. This access to digital resources expands the learning possibilities and provides teachers with a wealth of materials to make their lessons engaging and informative.
Applications of Interactive Smartboards
Interactive smartboards find applications across various subject areas and grade levels. Let's explore how they can be effectively utilized in different educational contexts:
1. Enhancing Science Education
This solution can bring science concepts to life through engaging simulations and visualizations. Teachers can display interactive models of complex scientific processes, such as chemical reactions or ecological systems, allowing students to explore and manipulate variables in real-time. This hands-on experience promotes deeper understanding and fosters a love for scientific inquiry.
2. Interactive Math Lessons
Mathematics can often be challenging for students. Smartboards provide an opportunity to present math concepts in an interactive and visual manner. Teachers can use virtual manipulatives, graphing tools, and geometry software to help students visualize abstract concepts. The interactive nature of smartboards allows students to actively participate in problem-solving and gain a deeper understanding of mathematical principles.
3. Language Learning and Literacy
This solution offer innovative ways to teach language and literacy skills. Teachers can display multimedia content related to the target language, including videos, audio clips, and interactive games. The interactive nature of the smartboard allows students to practice vocabulary, grammar, and reading comprehension in an engaging and immersive environment.
4. Social Studies and Geography
Smartboards provide a platform for exploring historical events, cultures, and geographical locations. Teachers can display interactive maps, historical photographs, and virtual tours to enhance students' understanding of social studies topics. By actively engaging with the content, students can develop a deeper appreciation for diverse cultures and global perspectives.
5. Engaging Presentations and Demonstrations
Smartboards are not limited to subject-specific lessons. They can also be used to create engaging presentations and demonstrations across various disciplines. Teachers can incorporate multimedia elements, such as videos, images, and interactive slides, to captivate students' attention and make the learning experience memorable.
FAQs (Frequently Asked Questions)
1. How do interactive smartboards enhance classroom engagement?
Interactive smartboards engage students through their interactive features, multimedia integration, and real-time feedback. They provide an immersive and interactive learning experience, fostering active participation and collaboration among students.
2. Can interactive smartboards be used across different grade levels?
Yes, it can be effectively used in various grade levels, from elementary to high school. The level of interactivity and complexity of content can be adjusted based on the age and learning needs of the students.
3. Are interactive smartboards expensive?
While interactive smartboards can be a significant investment, their long-term benefits and impact on student engagement make them a worthwhile investment for educational institutions. Additionally, there are more affordable options available, such as interactive projectors that can transform any surface into an interactive display.
4. How can teachers integrate interactive smartboards into their lessons?
Teachers can integrate interactive smartboards into their lessons by utilizing multimedia content, interactive activities, and real-time assessment tools. They can also encourage student participation by allowing them to interact directly with the smartboard, answer quizzes, and collaborate on group projects.
5. Are there any training resources available for teachers to learn how to use interactive smartboards effectively?
Yes, many educational technology companies and institutions provide training resources and professional development programs for teachers to learn how to effectively use interactive smartboards. These resources include online tutorials, workshops, and certification programs.
6. Can interactive smartboards replace traditional teaching methods?
Interactive smartboards are a powerful tool that complements traditional teaching methods. They enhance classroom engagement and offer new possibilities for interactive and multimedia-based instruction. However, they should be seen as a valuable addition to the teaching toolkit, rather than a complete replacement for traditional teaching methods.
Conclusion
Interactive smartboards have revolutionized the classroom by enhancing student engagement and transforming the learning experience. With their interactive features, multimedia capabilities, and real-time feedback, these devices have become valuable tools for teachers across various subject areas and grade levels. By embracing interactive smartboards, educators can create dynamic and immersive lessons that foster active learning, collaboration, and critical thinking skills among students.
Image Gallery