Israk Solution's enthusiastic participation as an exhibitor at the upcoming International Education Innovation 2023 event hosted by UPSI marks a significant milestone in the realm of educational technology. This event serves as a prominent platform for leading companies in the field, such as Israk Solution, to showcase their groundbreaking advancements in education technology.Central to Israk Solution's showcase is its innovative brand, Arvia, which is dedicated to revolutionizing learning environments. At the forefront of their exhibit is the Arvia Smartboard ARV100-65, a standout product that exemplifies Israk Solution's commitment to delivering cutting-edge solutions to enhance the educational experience. The Smartboard ARV100-65 is not just a display; it is an interactive tool designed to transform the dynamics of classroom engagement. Its state-of-the-art technology facilitates an immersive and collaborative learning environment, fostering active participation among students.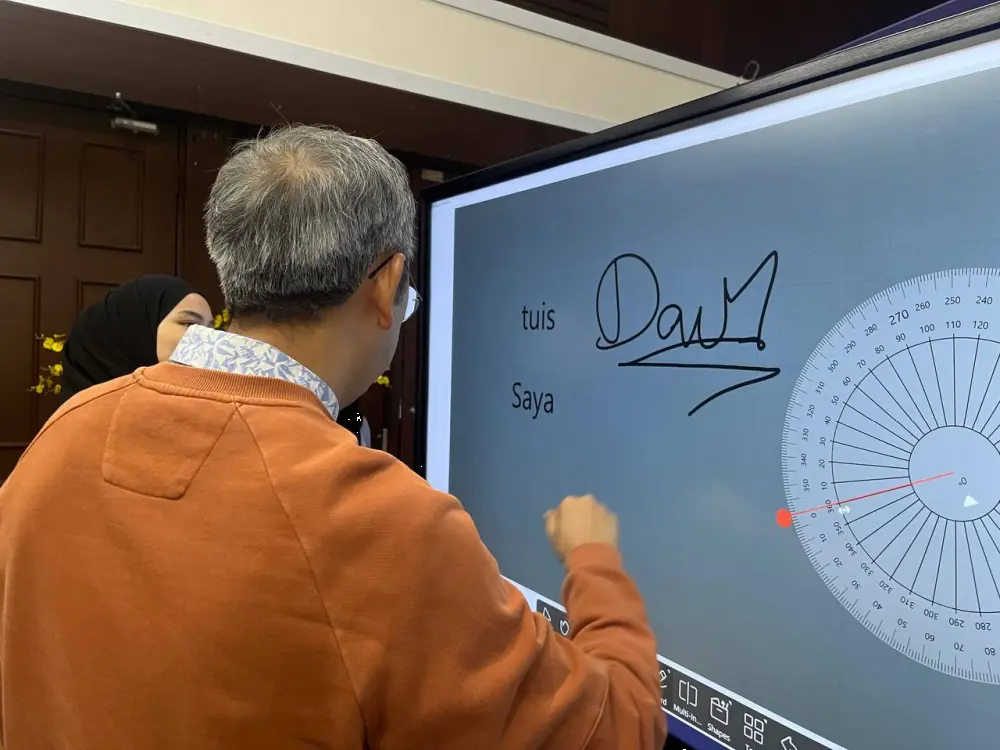 Complementing the Smartboard ARV100-65 are two other powerful educational tools: the All-in-One Mini Studio and the Arvia Flip Touch. The All-in-One Mini Studio takes learning to a new level by seamlessly integrating audiovisual elements, contributing to a holistic and immersive learning experience. On the other hand, the Arvia Flip Touch represents a revolutionary approach to interactive displays, offering a versatile and engaging platform for educators and students alike.
Israk Solution's presence at UPSI's International Education Innovation 2023 signifies a strong dedication to shaping the future of education through technology. The company invites educators, administrators, and industry professionals to visit their booth and experience firsthand the transformative power of their Arvia solutions. This engagement opportunity allows attendees to interact with Israk Solution's team, explore the cutting-edge features of their products, and gain insights into how the company is at the forefront of driving positive change in the education sector.
The emphasis on inviting attendees to join Israk Solution in embracing the future of learning underscores the company's commitment to fostering collaboration and dialogue within the education community. By participating in UPSI's premier event for international education innovation, Israk Solution aims to not only showcase its technological prowess but also to inspire a collective vision for the future of education—one that is driven by innovation, engagement, and positive impact.
Image Gallery