Looking to leave a lasting impression at your next event? Explore creative and captivating standee display ideas to outshine your competitors and attract all eyes to your booth. From embracing your brand identity to incorporating AR elements, discover how to dominate events with an unforgettable standee.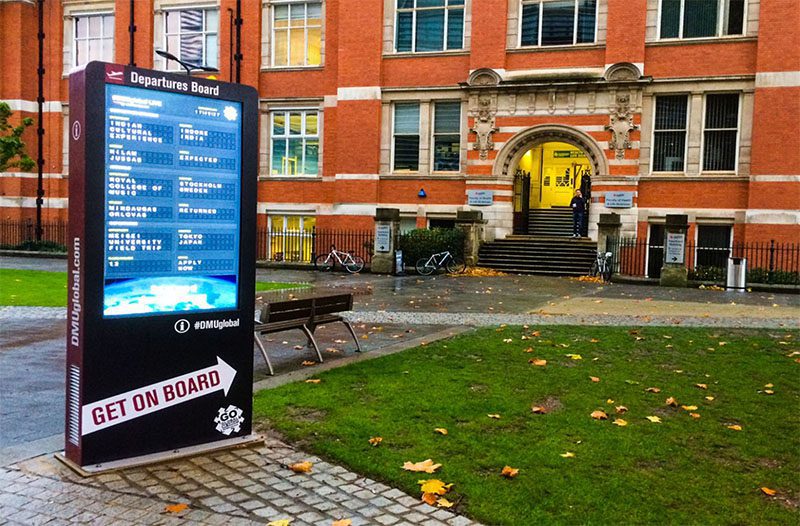 Introduction
Are you ready to make a lasting impact at your next event? Stepping into the world of event marketing can be both exciting and challenging. With numerous brands vying for attention, how can you ensure your presence stands out from the crowd? The answer lies in a powerful and eye-catching standee display. In this comprehensive guide, we'll walk you through a plethora of creative standee ideas that will help you dominate events and leave a lasting impression on attendees. So, let's dive into the world of standee displays and uncover the secrets to making your brand shine!
1. Embrace Your Brand Identity with a Striking Standee
Your standee display serves as a powerful representation of your brand. It's essential to make the most of this canvas to showcase your brand's identity effectively. Start by incorporating your brand's colors, logo, and slogans in a visually captivating manner. The bold and eye-catching visuals, coupled with powerful taglines, will make a lasting impression on event attendees, ensuring your brand remains etched in their memory long after the event concludes.
2. Storytelling Standees: Engage Your Audience
One of the most effective ways to captivate your audience is through storytelling. People are naturally drawn to narratives, and integrating storytelling into your standee can work wonders. Use compelling visuals and concise, impactful text to narrate a story that resonates with your target audience. Whether it's showcasing your brand's humble beginnings, highlighting the benefits of your products or services, or sharing customer success stories, a storytelling standee can create an emotional connection with your audience.
3. Interactive Standees: Involve Your Visitors
Standing out at events requires going beyond the conventional approach. Consider incorporating interactive elements into your standee to actively involve visitors. This could be anything from a fun quiz related to your brand to a photo booth with quirky props. When people interact with your standee, they are more likely to remember your brand and share their experience with others, thereby boosting your reach and engagement.
4. Go Green: Eco-friendly Standee Displays
In today's environmentally conscious world, sustainability is a growing concern for consumers. Embrace eco-friendly practices and showcase your commitment to the environment through your standee display. Opt for recycled and biodegradable materials while designing your standee. By demonstrating your brand's eco-conscious values, you not only contribute to a greener planet but also portray your brand as responsible and socially aware, earning the respect and admiration of your audience.
5. Lighting and Effects: Shine Bright Like a Diamond
In the world of standee displays, lighting plays a crucial role in grabbing attention. The right lighting and effects can transform an ordinary standee into a showstopper. Experiment with different lighting techniques to highlight key elements of your standee. Consider using LED lights or backlighting to add depth and visual appeal. Strategically placed spotlights can draw attention to your brand's message, ensuring it doesn't go unnoticed amidst the event's hustle and bustle.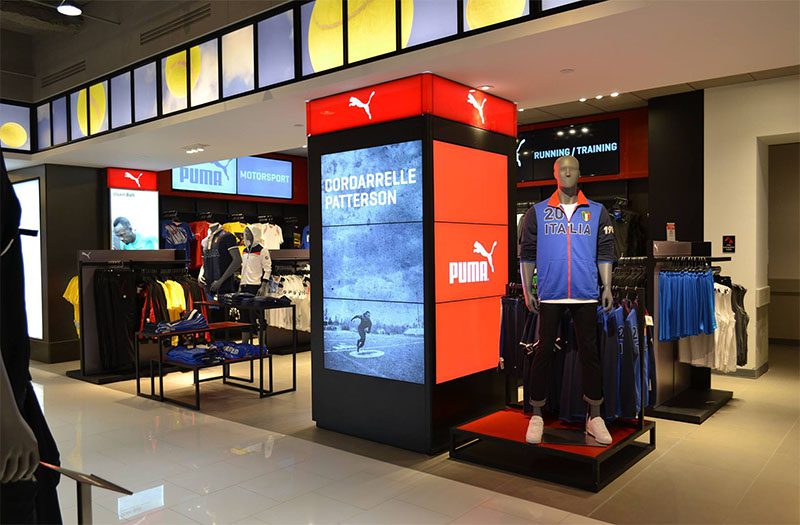 6. Think Outside the Box: Unconventional Shapes and Designs
Conformity seldom stands out. To truly captivate your audience, dare to think outside the box with unconventional standee designs. Break away from the traditional rectangular shape and opt for custom designs that align with your brand's products or services. A creatively designed standee can be a conversation starter and set you apart from competitors, enticing attendees to explore what your brand has to offer.
7. Offer Interactive Demonstrations
Actions speak louder than words, and demonstrations can work wonders for your standee display. Create interactive displays that allow event attendees to experience your products or services firsthand. Whether it's a tech gadget, a beauty product, or a culinary delight, letting people engage with your offerings will create a memorable experience and increase the likelihood of converting leads into customers.
8. Incorporate Augmented Reality (AR) Elements
Innovation is the key to standing out, and incorporating Augmented Reality (AR) elements into your standee can take your brand's experience to a whole new level. AR provides an immersive experience, allowing visitors to visualize your products in their daily lives or interact with virtual components related to your brand. This cutting-edge approach will undoubtedly leave a lasting impression on your audience and solidify your position as a forward-thinking brand.
9. Create a Sense of Urgency
Creating a sense of urgency is a powerful marketing tactic that can spur action among event attendees. Use your standee to highlight special event-only discounts, promotions, or limited-time offers. When people feel that time is running out, they are more likely to take immediate action, boosting your chances of converting leads into loyal customers.
10. Partner with Influencers
Leverage the power of influencer marketing to enhance your standee's visibility and credibility. Partnering with influencers relevant to your industry can draw a larger crowd to your booth, as their followers will be excited to meet them in person. Influencers can also create buzz on social media about your standee, extending your reach beyond the event premises and driving more traffic to your brand.
Conclusion
Your standee display is a powerful marketing tool that can elevate your brand's presence at events. By incorporating creative and engaging elements, you can leave a lasting impression on event attendees and outshine your competitors. From embracing your brand identity to using AR technology, the possibilities are endless.
Remember, a successful standee not only attracts attention but also effectively communicates your brand's values and offerings. So, get creative, think outside the box, and let your standee dominate events, making your brand the talk of the town!
Take your event marketing to new heights with a captivating standee display. Steal the show and make a lasting impact on your audience, turning them into loyal customers.
Image Gallery