Embark on a digital odyssey on the 7th and 8th of November 2023 as Perak transforms into a hub of technological marvels and entertainment at the Karnival Digital Perak. We bring our Arvia Smartboard 65 inch windows to showcase . This groundbreaking event is poised to redefine the traditional carnival experience, seamlessly integrating the richness of Perak's cultural heritage with the latest advancements in digital innovation.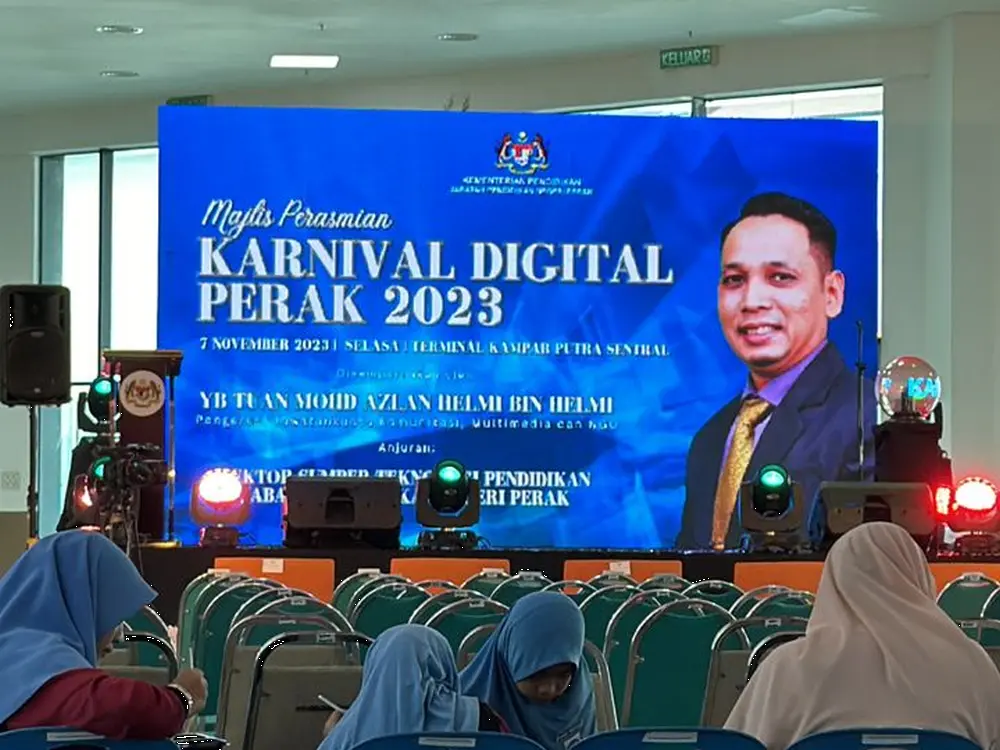 Get ready for an exhilarating journey through the digital landscape with a plethora of interactive exhibits, live demonstrations, and immersive experiences. From state-of-the-art technology showcases to engaging workshops led by industry experts, Karnival Digital Perak is designed to captivate the minds of tech enthusiasts, businesses, and the general public alike. Discover the cutting-edge products and services that local businesses have to offer, and delve into the world of virtual reality, augmented reality, and beyond.
Beyond the glitz and glamour, Karnival Digital Perak is a celebration of community spirit and collaboration. Local businesses, tech startups, and creative minds converge to share ideas, foster innovation, and strengthen the bonds that make Perak a unique and thriving region. This event serves as a platform for networking, partnerships, and the exchange of knowledge, fostering a collaborative ecosystem that propels Perak into the digital future.
As the sun sets over the scenic landscapes of Perak, join us in this two-day extravaganza that promises to be more than just a carnival—it's a celebration of Perak's past, present, and future. Karnival Digital Perak invites you to be a part of history in the making, where tradition meets technology, and the spirit of innovation ignites the flame of progress. Mark your calendars, bring your curiosity, and immerse yourself in the magic of Karnival Digital Perak.
Image Gallery