BENQ SMARTBOARD RP8602
Smartboard
• 86" interactive display
• Smooth real-time collaboration
• Cloud whiteboard and sticky notes for classrooms
• Wireless solution for seamless collaboration
• Air quality sensors
• Smart eye-care solutions
Description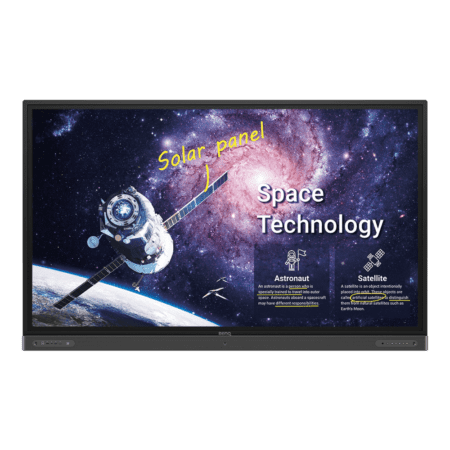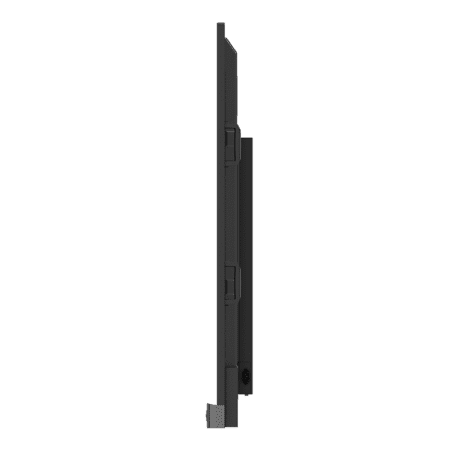 4K UHD 86"Education Interactive Flat Panel Display | RP8602
Blending Interactivity and Health
BenQ's RP02 is designed to build an engaging and healthy teaching and learning environment. Installed with proficient cloud features including cloud whiteboard, the RP02 enhances class preparation participation and fosters collaboration beyond locations and platforms. The smart IFP is also packed with advanced air quality sensors, germ-resistant screen, and eye-care solutions, allowing you to learn healthily. RP02 is your ultimate interactive display to connect your entire class for a smooth and fun teaching and learning experience.
Smooth Real-Time Collaboration
Cloud Whiteboard and Sticky Notes for Classrooms
Packed with teacher- and student-friendly features, BenQ's EZWrite 5 software is the leading annotation solution for interactive and collaborative classroom scenarios. Teachers and students can enjoy enhanced interactivity by using EZWrite Cloud Whiteboard to collect, categorize, edit, and share notes between the IFP and mobile devices.
This feature allows users to multitask by running two apps side by side on the interactive display, doubling their efficiency. Teachers and students can look up information on a browser while whiteboarding at the same time.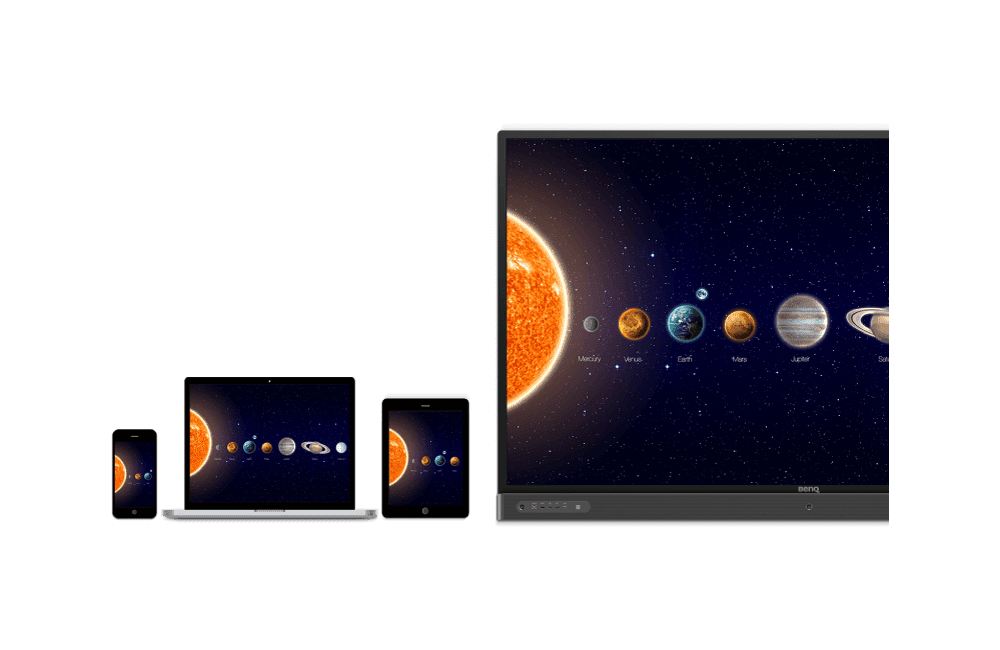 Wireless Solution for Seamless Collaboration
InstaShare is the software designed for seamless
wireless presentation
and collaboration during lectures. It allows the smooth streaming of visual, audio files, and Full HD quality videos. Users can also mirror and control all digital content across the devices including BenQ IFP, PCs, tablets, and smartphones, empowering contributors to enrich their sessions with a variety of multimedia resources.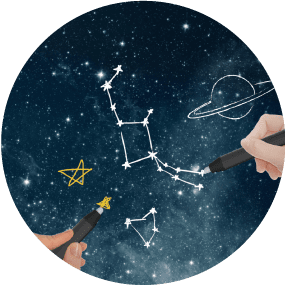 Dual Pens for Simultaneous Collaboration with Different Colors
EZWrite 5 comes with dual pens that allow two users to write or draw simultaneously with different colors, making it ideal for lively classroom activities.
Brush Mode for Creative Education
EZWrite 5 is ideal for creative, inspired creation in art classes. Users are guaranteed to enjoy an effortless experience that feels like writing and drawing with actual pens and brushes.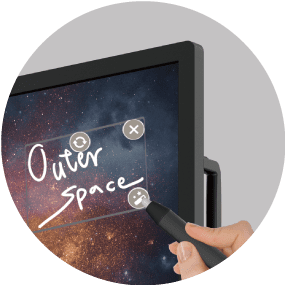 Intelligent Handwriting Recognition
EZWrite's handwriting recognition feature allows users to instantly convert written text, numbers, forms, and drawings into easily legible digital text without having to switch modes.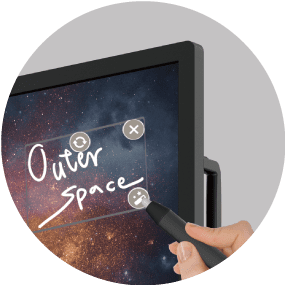 Tap and Create
Teachers can directly open EZWrite 5 with a simple tap of the IFP's NFC sensor and immediately begin creating vibrant notes with various colored pencils, backgrounds, and palm erasers. This quick and convenient access streamlines teaching flow and helps keep students focused.
Bad indoor air quality decreases the learning efficiency and exposed students at risk of lifelong health problems. BenQ Air Quality Sensors provide real-time data on key environmental parameters by detecting temperature, humidity, and monitoring PM 2.5 and CO2 concentration level. These sensors remind teachers to adopt necessary mechanisms to keep the environment at an ideal status, ensuring that students can remain highly concentrated during class while enjoying a much healthier learning environment.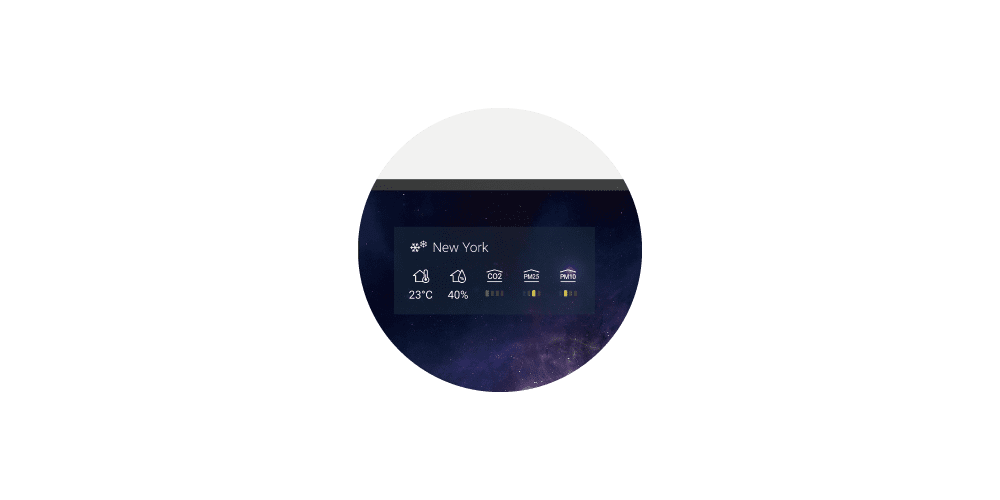 The Smart Eye-Care solution can function intuitively with the help of the embedded motion sensor. For a smooth and comfortable viewing experience, the RP02 series is equipped with short-range PIR buttons, which will automatically activate Flicker-Free and Low Blue Light features by detecting the movement of users close to the screen.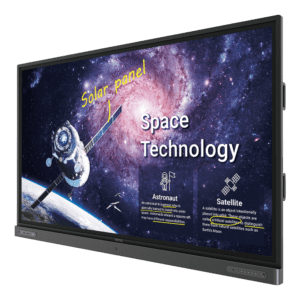 Weight (Without Packing / With Packing) (kg)
79 kg
Dimension (WxHxD) (mm)
1988.8 x 1229.8 x 138.4
Wall Mounting (VESA) (mm)(Screw type /Max. length)
4 holes (600 x 400mm) Screw M8 x 20mm
PANEL
Screen Size
86"
Resolution (pixels)
UHD 3840 x 2160 pixels
Backlight / Lightsource
DLED
Brightness (Typical) (nits)
400 nits
Contrast Raito (Typical)
1,200:1
Viewing Angle (Horizontal / Vertical)
178°/178°
Light Life (Typical) (hours)
30,000 hours
Display Orientation
Landscape
Color Gamut (×% NTSC)
68%
Response Time (ms)
8ms
TOUCH
Touch Technology
IR
Touch Interface
USB B Touch Port x3
GLASS
Tempered Glass
4mm Tempered Glass
Anti-Glare & Germ-Resistant Screen
Yes
CONNECTIVITY & SENSOR
Connector
VGA x1, HDMI 2.0 x3, HDMI Out x1, 3.5mm Audio Line in/Mic in x1, 3.5mm Audio Line out x1, SPDIF Audio out x1, USB 2.0 x3, USB 3.0 x2, USB B Touch Port x3, Type C x1, RS232 x1, RJ45 x1, OPS Slot x1
Built-in Camera
No
Built-in Microphone
Array Microphone x8
Built-in speaker
Speakers 16W x2 & Subwoofer 15W x1
Sensor
NFC Sensor x1, Motion Sensor (PIR) x3, Air Quality Sensor x1, Light Sensor x1
POWER
Voltage
AC 100-240V~ 50/60Hz
LANGUAGE
On-Screen Display Languages
English / French / German / Dutch / Polish / Russian / Czech / Danish / Swedish / Italian / Romanian / Finnish / Norwegian / Greek / Hungarian / Spanish / Portuguese / Traditional Chinese / Simplified / Chinese / Arabic / Japanese / Thai / Persian / Vietnamese / Korea / Turkey / indonesia (27L)
Cable
VGA x1, HDMI x1, USB for touch x1, TYPE-C x1
User's Manual (electronic file)
x1
Wall Mount (with shipment)
x1
Remote Controller (with 2.4G dongle & Battery)
x1