LED Screen and the Future of Technology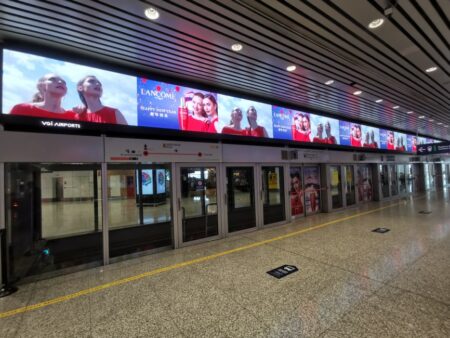 Will static graphic displays no longer be present on roads and highways?
There has been a significant increase in the use of LED screen in recent years, as businesses strive to better engage their customers and get their brands known and remembered. LED screen technology is very useful across many business sectors. From retail and entertainment to restaurants and automobile dealerships, this technology has enormous promise across all industries. This article will examine how the future of LED screen will benefit the global trading community.
Digital signage is a useful and instructive tool for customers, and it may also be used for conferences and workshops in the workplace. LED displays can be used to market specific aspects of a business that clients are seeking, drawing attention to new features and other pertinent information.
LED screen technology enables you to manage your messages and establish a brand identity. In addition, by being able to alter messages everyday, operators have an unrestricted capacity to display fresh items and information that businesses want customers to know about.
With newer displays being produced periodically, corporate employees have the option to make their meeting rooms more visually appealing by installing larger screens and more vibrant colour palettes. By making LED screen the ideal presentation tool, clients and business partners may enjoy a more immersive visual experience.
Intelligent Artificial Intelligence in LED screen
With the incorporation of artificial intelligence and machine learning into LED screen technology, organisations may now enjoy the following advantages: • Simple data collecting with facial recognition software.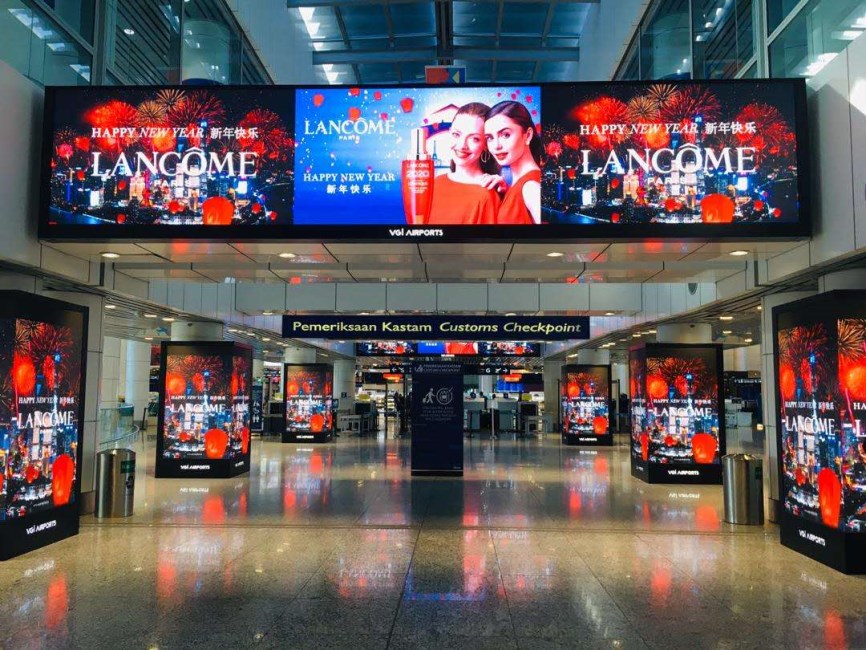 This information can be utilised to better comprehend a company's consumer base.
• Treating users in a more individualised manner, thereby establishing an emotional bond with them. For instance, welcoming a customer by name and displaying promotions based on past purchases.
• Interactive interfaces permit clients to get more information more quickly.
• Increased relevance of content displayed to each user by gaining a personal understanding of them.
• Manipulating the human brain to process information and impact decision-making, hence increasing sales.
• In addition to scheduling material with digital signage, artificial intelligence enables the presentation of content based on real-time conditions, such as the weather.Superior Resolutions and Brilliance
Initial LED screen utilised low-resolution light bulbs that could only project words. The most contemporary LED screen board technology can display text, graphics, animation, and LED video clips, among other things!
The pixel pitch – the distance from one pixel (LED cluster) to the next – is the standard measurement used to determine the resolution of an LED display (in all directions – above, below and either side). The higher the resolution, the smaller the pixel pitch. Today, 4K displays are becoming the norm, with horizontal pixel counts exceeding 4000 and emitting millions of colours of vivid, clear light.
LED screens are eye-catching displays that can be viewed from a variety of angles and offer the most brightness of any other type of display. This brightness can counteract direct sunshine, which is a big benefit for LED displays used outside.
Intelligent Hardware
The most recent advancement in LED screen board technology is smart displays with built-in intelligent functionalities. Nevertheless, if you have already invested in simple LED displays for your signage, you may add the following gear to make it into intelligent signage:
• Interactive physical buttons: assign distinct functionalities to each button to allow users to engage with the display screen.
• Position sensors for detecting consumer movement and angle of standing. When a passerby approaches a screen, it might switch from screensaver mode to product or service information.
• Light sensors monitor the quantity of ambient light in a room or outdoor environment and modify the screen's brightness and content accordingly.
Innovations in Software
Newer software used to handle digital signage deployment emphasises user-friendliness and other conveniences, such as: • the ability to simply upload and update content displayed on screens; • the ability to easily upload and update content displayed on screens.• uses cloud-based solutions for remote management from a single platform; • includes artificial intelligence and proliferation; • permits live data streaming.
Display classes
• Video displays are full-color LED screens capable of displaying video, animation, and high-resolution images.
• Text display is a single primary LED display capable of displaying solely text.
• Image displays, also known as dual main LED displays, can display both text and images.
• Digital displays are seven-segment displays used to display time, interest rates, and other digital information.
Adaptability
The adaptability of LED displays is facilitated by their pliability. Changing the signage's content is as simple as reprogramming the media player that transmits it to the screen. There is no need to change light bulbs or hoardings; only a few button presses are required.
Digital displays are also suited to both indoor and outdoor environments. Mounting a screen for advertising purposes requires nothing more than wall space and an electrical connection. Durable LED screens can continue to perform normally in outdoor locations, regardless of the weather or other external variables.
Eco-Friendly
While sustainable and environmentally friendly materials are used in the production of LED scree and its components, the LED technology itself provides greater environmental benefits than any other form of signage. LED light bulbs consume less energy and have a longer lifespan, resulting in reduced electricity usage and infrequent replacement. In addition, if a firm no longer wishes to use the sign, they may simply pass the remote control to another business instead of disposing of the LED display. When the display screen reaches the end of its useful life, it is easier and less expensive to dispose of than traditional signs.
It is possible to add vibrant colours, high-resolution images, and animation to the signs in order to make it more engaging and, thus, interactive. When engagement with the screen rises, the business will see greater returns from the screen-advertised products and services.
Numerous companies are also investing in LED screen technology so that potential clients may connect with their brand to learn more and clear up any questions. In retail businesses and shopping malls, this type of interactive technology increases sales and serves as a navigational aid.
Conclusion
Digital signage is transforming the sign and advertising industries. LED display are growing larger and thinner, and their variety of shapes and sizes is always expanding. Intangible benefits of the technology include artificial intelligence and enhanced engagement. Also, as the pixel pitch continues to increase, it will be possible to view larger screens without any resolution loss. Therefore, there are numerous advantages to consider an update to LED screen solutions, including cheaper energy costs, the potential to include graphics and motion, and greater visibility.
Image Gallery