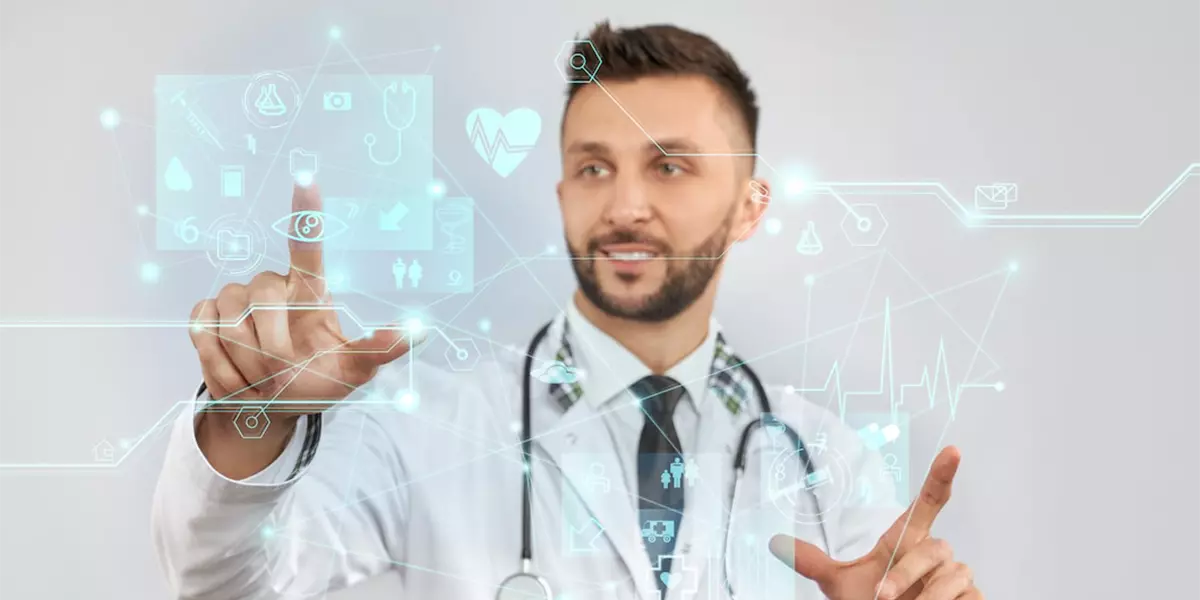 Discover how interactive touchscreen kiosks revolutionize wayfinding in healthcare facilities. Explore the benefits of intuitive navigation, real-time updates, enhanced accessibility, integration with other systems, and valuable data analytics. Enhance patient experience and streamline operations with innovative wayfinding solutions.
Introduction
In healthcare facilities, efficient navigation is crucial for patients, visitors, and staff. Traditional signage may fall short in complex medical complexes, leading to confusion. Interactive touchscreen kiosks have emerged as a game-changer in the wayfinding process, enhancing navigation, improving the patient experience, and streamlining operations.
These kiosks offer a comprehensive wayfinding experience, leveraging technology and intuitive interfaces. With user-friendly interfaces, real-time updates, and customization options, interactive touchscreen kiosks revolutionize navigation in healthcare. They serve as centralized hubs, guiding individuals to specific departments, clinics, and amenities.
Real-time updates ensure accuracy, reflecting changes in hospital layouts instantly. Customization options display relevant information like wait times and emergency notifications, enhancing the user experience. Additionally, interactive touchscreen kiosks prioritize accessibility with adjustable heights, tactile buttons, and multilingual support.
Integration with other systems is a key advantage. Kiosks seamlessly integrate with electronic health record (EHR) systems, displaying personalized patient information and directions. They also integrate with queue management systems, providing real-time updates on wait times.
The Benefits of Interactive Touchscreen Kiosks in Healthcare Wayfinding
1. Intuitive and User-Friendly Interface
Interactive touchscreen kiosks offer an intuitive and user-friendly interface that simplifies the wayfinding process in healthcare facilities. With a touch-based interaction, users can easily navigate through complex hospital layouts, locate specific departments, clinics, or amenities, and find the most efficient routes to their destinations. The kiosk interface is designed with clear visual cues, interactive maps, and step-by-step directions, ensuring that users can easily comprehend and follow the instructions. This user-friendly interface eliminates the need for complex instructions or language barriers, making it accessible to a wide range of users, including patients, visitors, and staff.
2. Real-Time Updates and Customization
One of the key advantages of interactive touchscreen kiosks is their ability to provide real-time updates and customization. Hospital layouts can change frequently due to renovations, expansions, or temporary closures. Interactive kiosks can reflect these changes instantly, ensuring that the displayed wayfinding information is accurate and up-to-date. For example, if a particular department has been relocated, the kiosk can immediately update its interactive map to reflect the new location. Additionally, healthcare facilities can customize the kiosk interface to display relevant information such as wait times, appointment schedules, or emergency notifications. This customization enhances the overall user experience by providing timely and personalized information.
3. Enhanced Accessibility and Inclusivity
Interactive touchscreen kiosks are designed with accessibility and inclusivity in mind. They can feature adjustable screen heights to accommodate users of different heights or those using wheelchairs or mobility aids. Tactile buttons can be included for individuals with visual impairments, allowing them to navigate the interface through touch and feel. Furthermore, interactive kiosks can provide text-to-speech capabilities, converting the on-screen instructions and information into audio output. This feature benefits individuals with visual impairments or those who prefer auditory instructions. Additionally, interactive kiosks can provide multilingual support, allowing users to select their preferred language for wayfinding instructions. By addressing these accessibility needs, healthcare facilities ensure that all individuals, regardless of their abilities or language proficiency, can navigate their premises independently and with ease.
4. Integration with Other Systems
Interactive touchscreen kiosks can be seamlessly integrated with other systems within healthcare facilities, further expanding their capabilities and functionality. Integration with electronic health record (EHR) systems allows kiosks to display personalized patient information, including appointment details, medical history, and directions to relevant departments. This integration streamlines the patient experience by providing them with all the necessary information in one place. Moreover, integration with queue management systems enables interactive kiosks to provide real-time updates on wait times and appointment statuses. Patients can easily check their position in the queue and receive notifications when their turn is approaching. This integration optimizes patient flow, reduces anxiety, and improves the overall efficiency of healthcare operations.
5. Data Collection and Analytics
Interactive touchscreen kiosks provide valuable data collection and analytics capabilities. By tracking user interactions with the kiosk interface, healthcare facilities can gather insights into user preferences, popular destinations, and common navigation challenges. This data can be leveraged to improve wayfinding strategies, optimize facility layouts, and enhance the overall patient experience. For example, if a particular department receives a high volume of wayfinding queries, the facility can consider implementing additional signage or allocating more staff to assist with directions. Analytics derived from interactive kiosks help healthcare organizations make data-driven decisions to continually enhance their wayfinding solutions, ensuring that patients, visitors, and staff can navigate the facility efficiently and with minimal stress.

Conclusion
Interactive touchscreen kiosks have revolutionized wayfinding in healthcare facilities, offering intuitive navigation, real-time updates, enhanced accessibility, integration with other systems, and valuable data analytics. These solutions improve patient experience, streamline operations, and ensure efficient movement throughout the facility. As technology continues to evolve, interactive touchscreen kiosks will play an increasingly vital role in healthcare wayfinding, empowering individuals to navigate complex environments with confidence and ease.
Image Gallery