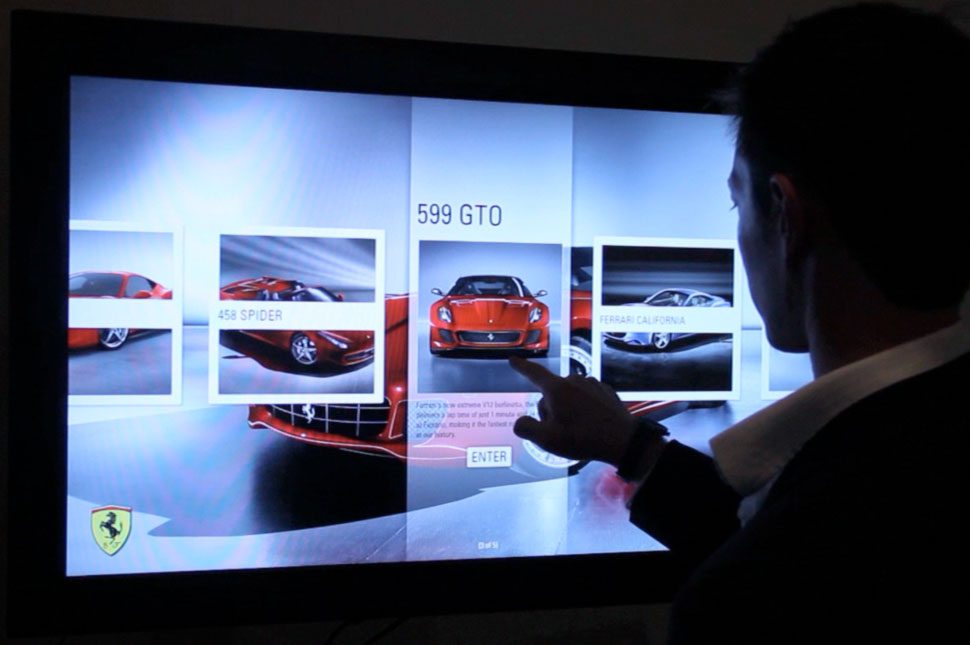 Lately, the demand of large size touchscreen display is growing. Touchscreen application is suitable for various industries such as for business promotion, exhibition, science museum, content analysis, military command and other relative industries for special features to draw the eye and better demonstration.
Israk specializes in large IR multi-touch overlay technology for over several years now. Our main products are vertical big size touch frame, angled stand touchscreen and touch table. They are widely used in the commercial display. Small Industrial capacitive touchscreen technology is also available.
Following are some application pictures of our touch frame:
a) Touchscreen usage suitable for education industry such as in smart classroom.
b) Interactive Touchscreen application allows easy presentation and visual in meeting room.
Image Gallery