Arvia Video Streaming Encoder 8900-VS
Live Streaming
Arvia Video Streaming Encoder 8900-VS multiscreen multiprotocol series IPTV Encoder are designed to address the increasing demand for video delivery to Internet and mobile devices. Arvia Video Streaming Encoder 8900-VS HD 4 Channel IPTV Encoder supports audio and video collection by 4-Ch HD HDMI input. For HDM input, each channel of HDMI input supports output 4 groups IP streams with four different resolution (up to 1080p) and four different bitrates to meet different size screen and different bandwidth condition.
Description
Pro-Video Streaming Encoder
Each group of IP stream supports kinds of main protocols output (HLS, RTMP, HTTP, RTSP, UDP), this enable Encoder to deliver H.264/H.265 IP streams by independent IP output to various servers for IPTV & OTT application. Such as Facebook Server, YouTube Server, Ustream Server, Adobe Flash Server, Wowza Media Server, Windows Media Server and some other servers based on HLS / UDP / RTSP / RTMP / HTTP / ONVIF protocols.
• Live broadcasting for platform (Youtube, Facebook, Ustream)
• CCTV security monitoring
• IPTV/OTT system operation
• Remote conference/education/…….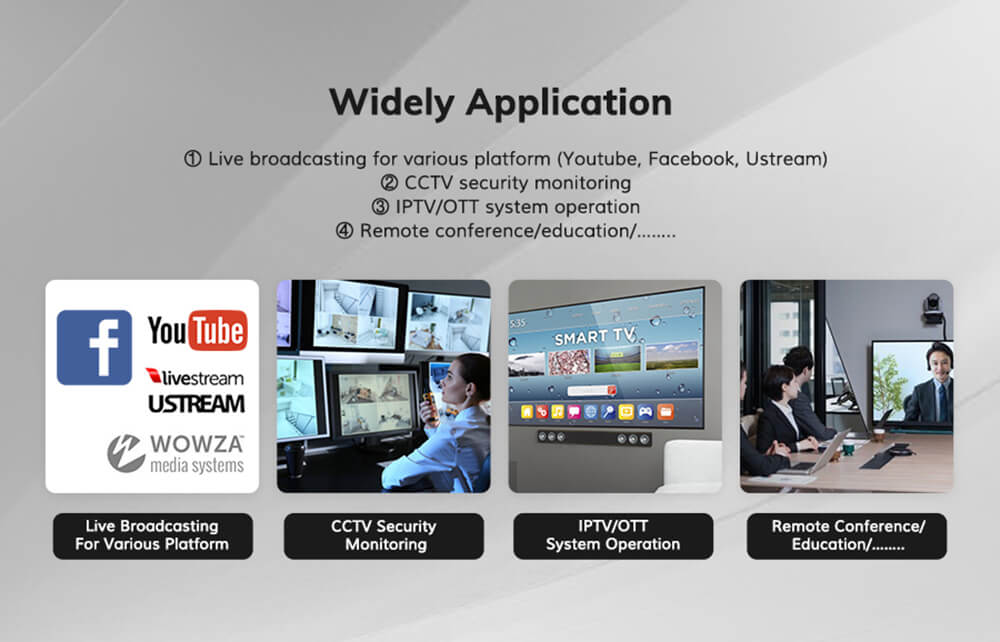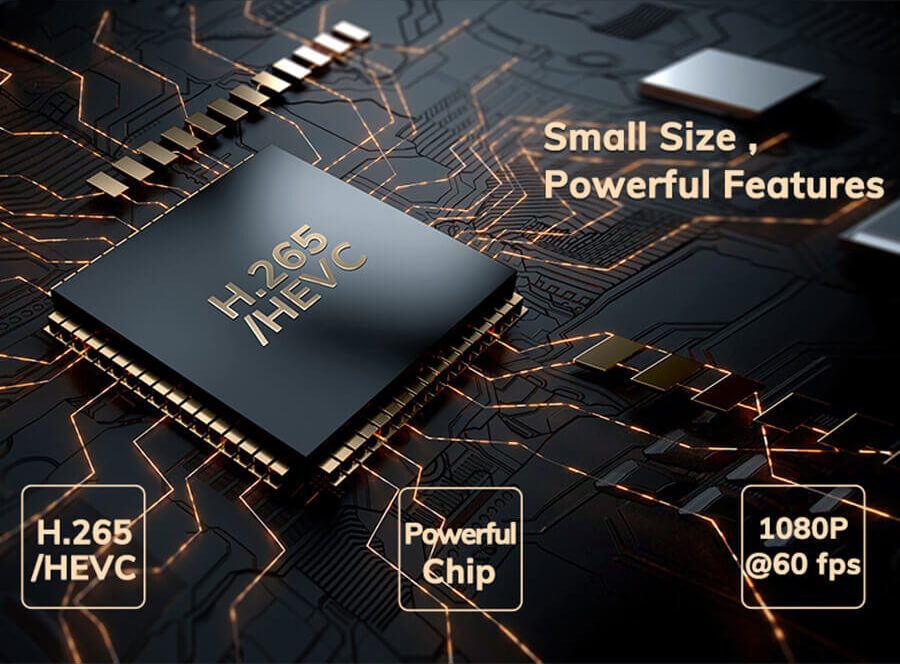 • Video Input: one channel HDMI
• Video compression up to Full HD 1080P@60fps
• Support up to 4 groups TS over IP stream out
• Video compression H.265/HEVC, H.264 High/Main/Baseline Profile
• Audio compression Dolby AC3, AAC, MP3, MP2 audio compression
• Bitrate mode: CBR/VBR 16Kbit/s~12Mbit/s
• Support streaming resolution settings
• GOP frame rate settings supported
• Capable of image parameter settings
• Insertable of logo and Scroll Caption; Adjustable of audio gain
• Video Output: Multiple output streams per input service to support Broadcast, VOD, IPTV and OTT, Mobile/ web, Set top box applications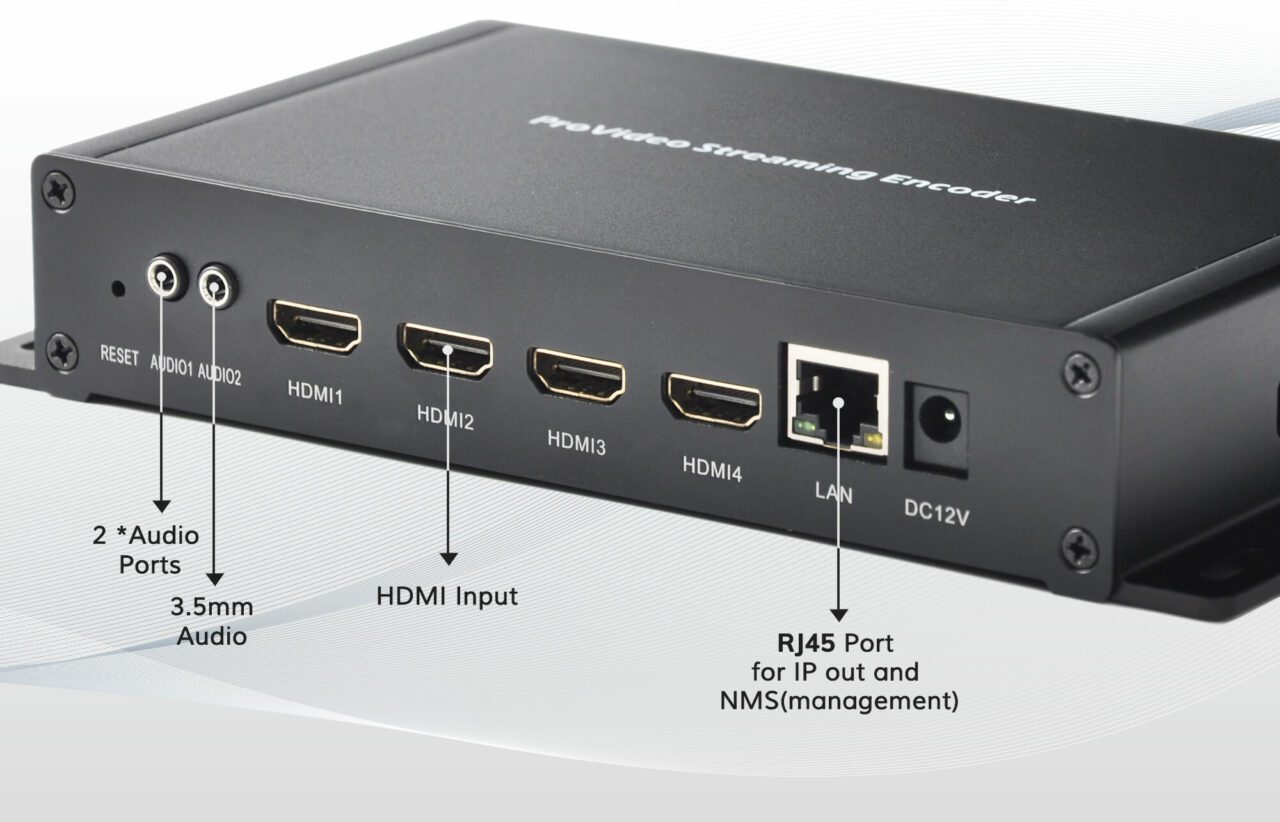 • Switchable of audio output mode: Left, right and Stereo
• Configurable of Multi-bitrate, Multi – resolution, Multi – protocol
• Providing HLS, RTSP, HTTP, UDP and RTMP protocol
• Compatible with HDCP, ONVIF Network Video Protocol
• Any IOS browsers (iphone, ipad, MacBook etc) are able to live streams from IPTV Streaming Encoder in Anytime, Anywhere by HLS protocol without install any software players.
• Any terminal devices/decoders are able to have streams from IPTV Streaming Encoder directly by RTMP protocol with software players (such as VLC).
• Web-based management
• Full-duplex mode 1000M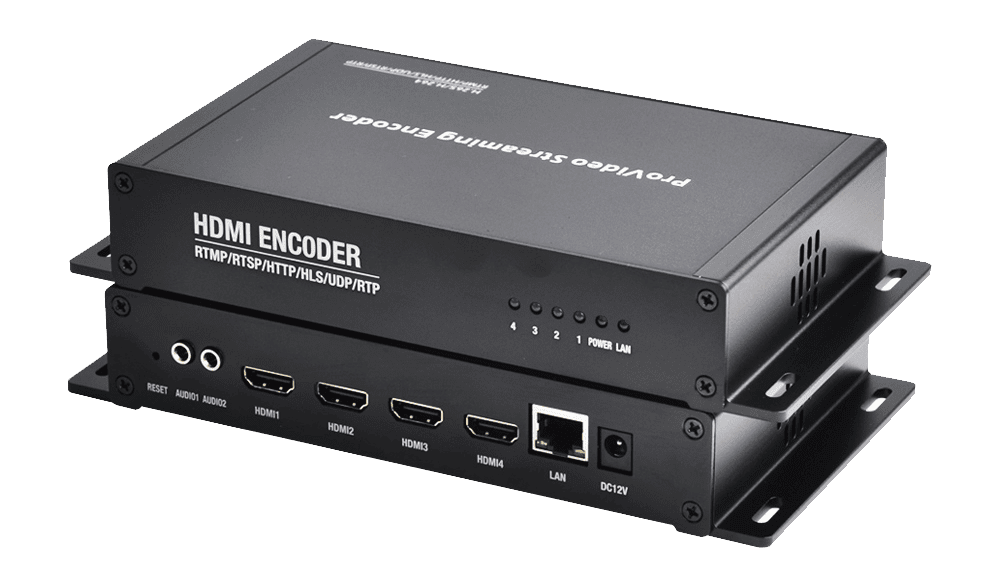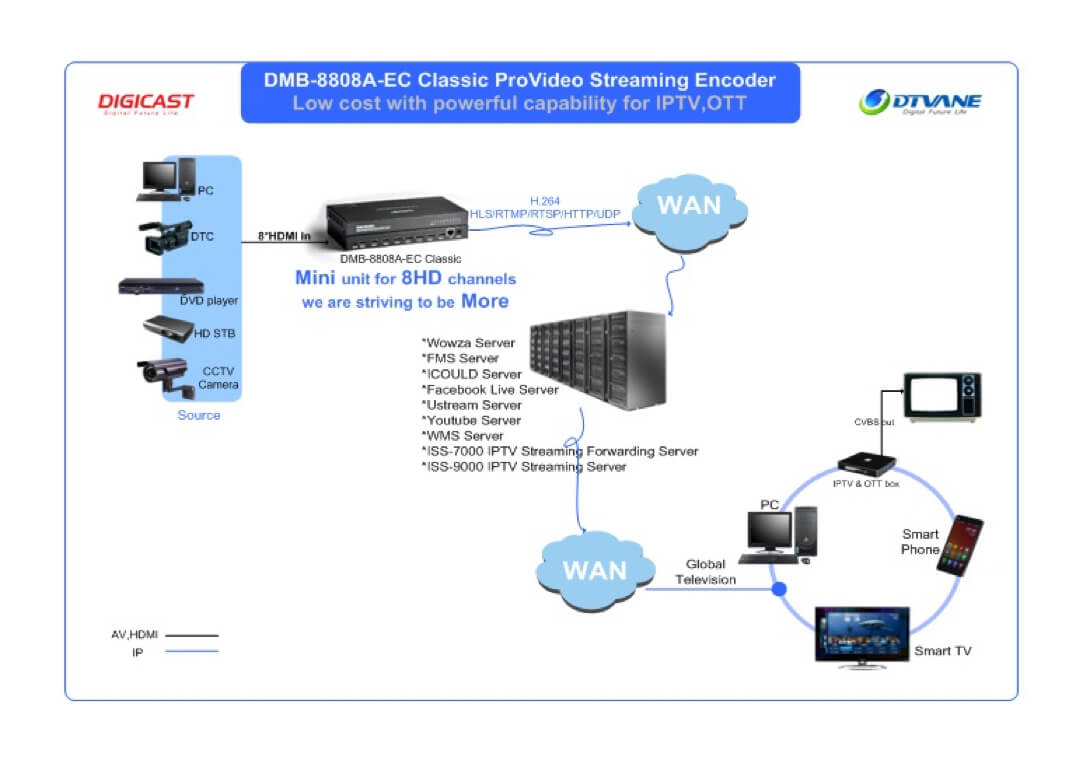 Low cost with H.265/HEVC for IPTV, OTT
Arvia Video Streaming Encoder 8900-VS ProVideo Streaming Encoder Diagram
Dimensions: 175mm(W)x112mm(D)x60mm(H)
Weight: 0.6Kg/pc
Video Encoding
Video compression: H.264/AVC High/Main/Baseline Profile Level 4.0
Frame rate: up to 30fps
Video input: 4*HDMI (HDCP protocol)
Resolution:
Main stream: 1920x1080, 1680x1056, 1280x720, 1024x576, 850x480, 720x576, 720x540, 720x480, 720x404, 704x576, 640x480, 640x360, auto.
Second Stream: 1920x1080, 1680x1056, 1280x720, 1024x576, 850x480, 720x576, 720x540, 720x480, 720x404, 704x576, 640x480, 640x360, auto.
Third Stream: 720x576, 720x540, 720x480, 720x404, 704x576, 640x480, 640x300, 352x288, 320x240, 320x180 auto.
Fourth Stream: 720x576, 720x540, 720x480, 720x404, 704x576, 640x480, 640x300, 352x288, 320x240, 320x180 auto.
Bit-rate: 16kbps~12Mbps, CBR/VBR
Video pre-processing: Noise reduction, Sharpen, Filtering
Audio Encoding
Audio compression: Dolby AC3, AAC, AAC+, AAC++, MP3, MP2
Audio input: 4*Full HD embedded + 2*3.5mm
Sampling accuracy: 24-bit
Bit Rate: 48kbps~320kbps
Sample-rate: 44.1KHz, 48KHz
IP Streaming Output
Transport protocol: TS over IP output, HLS, RTSP, HTTP, UDP and RTMP protocol
For each Full HD to IP output, supporting output 4 groups TS over IP streams (for each group the HLS, HTTP, RTSP, UDP and RTMP protocol all enabled). with 4 different resolutions (up to 1080p) and 4 different bitrates to meet different size screen and different bandwidth condition.
Connector: RJ45, 1000M
Voltage: 12V DC
Consumption: less than 20W.
Operating temperature: 0~45ºC (operation), -20~65ºC (storage)