Discover the revolutionary impact of digital screen display advertising in this comprehensive article. Embrace the power of interactive content, dynamic targeting, and data analytics to captivate your audience and outshine competitors on Google.
Introduction
In the fast-paced, ever-evolving landscape of advertising, staying ahead of the game is essential for businesses seeking to reach and engage their target audience effectively. The introduction of digital screen display advertising has been nothing short of revolutionary, transforming the way brands communicate with consumers. Gone are the days of static billboards and print ads that blend into the background. Instead, we are now immersed in a world of dynamic, interactive, and visually captivating digital displays that have taken advertising to new heights.
The primary goal of any advertising campaign is to connect with the audience on a personal level, leaving a lasting impression that compels them to take action. Digital screen displays have emerged as a powerful medium that achieves precisely that. With their vivid colors, eye-catching animations, and interactive features, these displays grab attention like never before, cutting through the noise of traditional advertising.
The Power of Digital Screen Display Advertising
A Visual Feast
Visual appeal plays a pivotal role in advertising success, and digital screen displays excel in this aspect. The high-definition, vibrant displays draw the eyes of passersby, making it impossible to ignore the messages they convey. With seamless integration into various physical and digital environments, these screens provide a canvas for creative storytelling that captivates and resonates with the audience.
Captivating Audiences with Interactive Content
One of the key factors that sets digital screen display advertising apart from its predecessors is interactivity. The days of passive ads are long gone; consumers now crave engagement and experiences that involve them directly. Digital displays cater to this demand by incorporating interactive elements, such as touchscreens, motion sensors, and augmented reality, inviting users to actively participate in the ad experience.
Imagine strolling through a shopping mall, and a large digital screen invites you to "try on" virtual outfits with a simple hand gesture. Or picture yourself waiting at a bus stop, and an interactive ad lets you play a fun game related to the product being promoted. These interactions create memorable brand experiences, leaving a lasting impression on consumers' minds.
Dynamic Targeting for Enhanced Relevance
The era of one-size-fits-all advertising is over. Digital screen display advertising empowers businesses to tailor their messages to specific audience segments with remarkable precision. Through data-driven insights and advanced analytics, advertisers can glean valuable information about their target consumers' preferences, behaviors, and demographics.
Armed with this knowledge, brands can craft personalized ad content that speaks directly to the needs and interests of their intended audience. For instance, a coffee shop in a bustling business district might display morning coffee promotions during rush hours, while showcasing evening coffee specials in a residential area later in the day. This level of relevancy makes the ads more engaging and effective, driving higher conversion rates and maximizing ROI.
Seamlessly Integrating with the Digital World
The digital revolution has transformed the way we live, work, and interact with the world around us. From smartphones and tablets to smart TVs and digital signage, digital technology has become an integral part of our daily lives. Digital screen display advertising leverages this digital integration to reach consumers wherever they are most receptive.
Whether it's display ads on popular websites, interactive kiosks in shopping malls, or screens in airports and public transportation hubs, these displays are strategically positioned to catch the attention of busy consumers. By tapping into the digital ecosystem that people navigate daily, brands can create a consistent and cohesive presence, reinforcing their messaging and strengthening brand recognition.
Harnessing the Power of Data Analytics
Data is the backbone of successful marketing campaigns, and digital screen display advertising is no exception. One of the significant advantages of this advertising medium is the wealth of data it generates. Through real-time analytics, businesses can track the performance of their ad campaigns, measure audience engagement, and identify patterns and trends.
This data-driven approach enables advertisers to make data-backed decisions and optimize their campaigns continuously. For instance, by analyzing which interactive elements receive the most engagement, businesses can fine-tune future ads to focus on those aspects that resonate most with their audience. Similarly, monitoring the time of day and location where ads perform best can help optimize ad scheduling for maximum impact.
Overcoming the Challenges of Digital Screen Display Advertising
As with any advertising medium, digital screen display advertising comes with its unique set of challenges. Acknowledging and addressing these challenges is crucial for advertisers seeking to harness the full potential of this powerful platform:
1. Ad Blocking and Banner Blindness
In an age where consumers are bombarded with ads, ad-blocking software and banner blindness have become real obstacles for advertisers. To overcome these challenges, businesses must create content that adds genuine value to the audience's lives.
By focusing on creating ads that are engaging, informative, and relevant, businesses can increase the likelihood of users willingly engaging with their content. Moreover, native advertising and seamless integrations within relevant contexts can help avoid the pitfalls of traditional banner ads.
2. Content Overload and Attention Span
The digital age has brought with it an abundance of information, creating a constant struggle for consumer attention. To stand out in this crowded digital landscape, brands must craft content that is concise, captivating, and to the point.
Creating visually stunning and emotionally compelling content can capture the audience's attention within seconds. Additionally, leveraging storytelling techniques that resonate with the target audience can hold their interest and create a lasting connection with the brand.
3. Technical Issues and Maintenance
Digital screen displays, like any technology, are susceptible to technical glitches and downtime. A malfunctioning display can lead to missed advertising opportunities and impact the overall campaign effectiveness.
To mitigate these risks, businesses must invest in high-quality displays and reliable technical support. Regular maintenance and monitoring can ensure that the displays operate smoothly, delivering the intended messages without interruptions.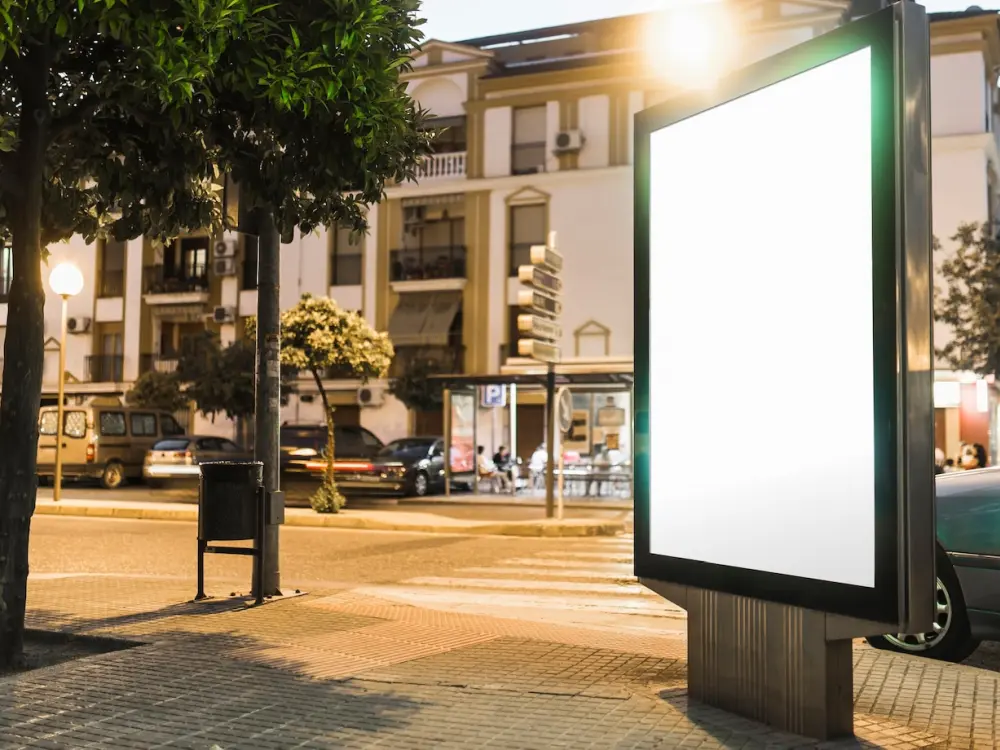 Best Practices for Digital Screen Display Advertising
To optimize the impact of digital screen display advertising and surpass competitors in the digital realm, businesses can implement the following best practices:
1. Compelling Visuals and Content
Visual aesthetics play a crucial role in capturing attention and conveying the brand's message effectively. High-resolution images, striking colors, and bold typography can help create visually captivating ads that leave a lasting impression.
Furthermore, content should be engaging, informative, and aligned with the brand's unique voice and identity. By focusing on value-driven content that addresses the audience's needs and interests, brands can foster a deeper connection with consumers.
2. Embrace Interactivity
The magic of digital screen display advertising lies in its interactive elements. Incorporate touchscreens, motion sensors, and other interactive features to encourage active participation from the audience.
Interactive ads not only boost engagement but also provide valuable data insights on user behavior. By understanding how users interact with the content, brands can refine their strategies and optimize future campaigns.
3. Targeted Campaigns for Relevance
Effective targeting is the cornerstone of successful digital screen display advertising. Utilize data analytics to segment the audience based on demographics, behaviors, and preferences.
Tailor ad content to resonate with each target audience segment, addressing their pain points and providing solutions that align with their needs. This level of relevance will foster a sense of personal connection, increasing the likelihood of conversion.
4. A/B Testing for Continuous Improvement
Testing and experimentation are vital in the ever-evolving landscape of advertising. Conduct A/B testing to compare the performance of different ad variations.
By analyzing the results of A/B tests, businesses can identify which elements drive better engagement and conversion rates. This iterative approach allows for continuous improvement, ensuring that ad campaigns remain effective and relevant.
5. Seamless Integration Across Channels
For a cohesive and memorable brand experience, ensure that digital screen display ads align with other marketing channels. Consistency in messaging and branding strengthens brand recognition and reinforces the brand's story.
Integrating digital screen display advertising with social media campaigns, email marketing, and other channels creates a unified marketing ecosystem that maximizes brand impact.
Conclusion
The digital revolution has given rise to a new era of advertising, one where dynamic and interactive content takes center stage. Digital screen display advertising has emerged as a game-changer, allowing businesses to captivate their audience, deliver personalized messages, and optimize their campaigns through data analytics.
To excel in this competitive advertising landscape, embracing the power of digital screen display advertising is essential. By crafting visually stunning, interactive, and targeted ads, businesses can forge a deeper connection with consumers, leaving a lasting impression and driving tangible results.
So, step into the world of digital screen display advertising and revolutionize your brand's advertising strategy today.
Image Gallery