The Power of Digital Signage in Transforming Business Communication
Introduction
Digital signage has emerged as a powerful tool in transforming business communication, revolutionizing the way companies interact with their target audience. In today's fast-paced world, where information overload is a constant challenge, businesses need effective ways to capture attention and deliver their message in a memorable manner. This article explores the power of digital signage, its benefits, and how it can contribute to the growth and success of businesses. Furthermore, we will delve into the future trends shaping the landscape of digital signage, ensuring that companies stay ahead in the competitive world of business communication.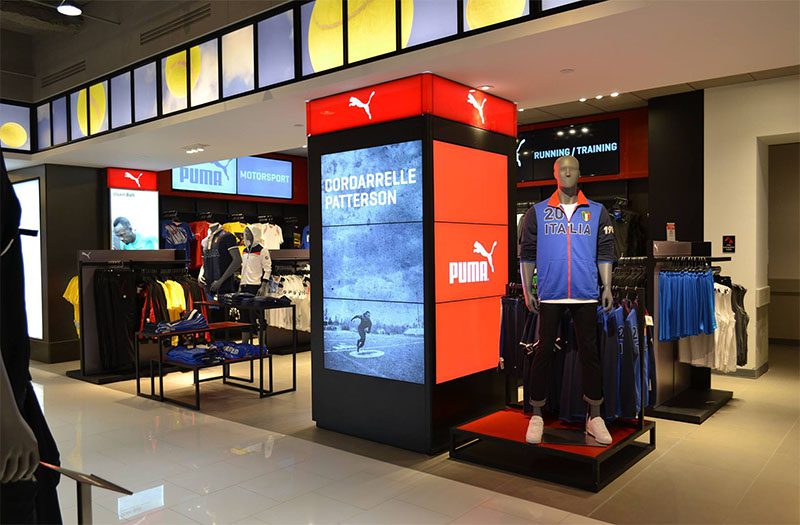 Enhancing Visual Communication with Digital Signage
In the digital age, traditional static signs have given way to vibrant and interactive digital displays, enabling businesses to enhance their visual communication strategies. Digital signage allows companies to deliver information, promotions, and messages using eye-catching visuals, videos, animations, and real-time content updates. By leveraging high-definition screens and advanced multimedia capabilities, digital signage grabs attention and leaves a lasting impression on viewers. These captivating visual elements can significantly elevate the impact of the communication, conveying messages in a more engaging and effective manner.
Creating Memorable Experiences
Digital signage enables businesses to create immersive and memorable experiences for their audience. By incorporating captivating content, such as stunning visuals, engaging videos, and interactive elements, companies can effectively convey their brand story and enhance customer engagement. Whether it's a retail store, corporate office, or event venue, digital signage transforms the environment into an engaging and personalized space, leaving a positive and lasting impact on visitors. By curating memorable experiences, businesses can foster stronger connections with their target audience and establish a unique identity in their industry.
Dynamic Content for Targeted Messaging
One of the significant advantages of digital signage is the ability to deliver targeted messaging to specific audiences. Through content management systems (CMS), businesses can easily schedule and update content across multiple displays, ensuring that the right message reaches the right people at the right time. This level of flexibility and control allows companies to tailor their communication to different locations, demographics, and even specific customer segments, maximizing the impact of their messaging. With the right digital signage software and strategic content planning, businesses can deliver personalized and contextually relevant messages to their intended audience, increasing the effectiveness of their communication efforts.
Driving Business Growth with Digital Signage
Digital signage offers a wide range of benefits that can contribute to the growth and success of businesses across various industries. Let's explore some of the ways digital signage can drive business growth.
Increased Brand Visibility and Awareness
By strategically placing digital signage in high-traffic areas, businesses can significantly increase their brand visibility and awareness. Eye-catching displays showcasing the company's logo, products, or promotional offers capture the attention of passersby, helping to build brand recognition and generate interest. Furthermore, digital signage can be seamlessly integrated into social media feeds, live streams, and other online platforms, amplifying brand reach and fostering a sense of community engagement. By leveraging the power of digital signage, businesses can establish a strong brand presence and stay top-of-mind for their target audience.
Improved Customer Experience
Digital signage plays a crucial role in enhancing the customer experience. Whether it's in a retail store, restaurant, or hotel, digital displays provide valuable information, such as product details, menus, directions, and promotions, in an easily accessible and visually appealing manner. This empowers customers to make informed decisions quickly and enhances their overall satisfaction. Moreover, interactive digital signage allows customers to actively engage with the content, providing an interactive and personalized experience. By leveraging digital signage solutions, businesses can create seamless and enjoyable customer journeys, fostering loyalty and repeat business.
Efficient Internal Communication
Digital signage is not limited to external communication; it also revolutionizes internal communication within organizations. From employee onboarding and training to corporate announcements and updates, digital displays offer a dynamic and efficient way to disseminate information to employees. By utilizing digital signage in common areas, break rooms, and meeting rooms, businesses can ensure that important messages are effectively communicated and understood by their workforce. This improves internal communication flow, keeps employees informed, and fosters a sense of transparency and collaboration within the organization.
Data-Driven Insights
Digital signage equipped with advanced analytics tools provides businesses with valuable data-driven insights. By tracking metrics such as audience demographics, dwell time, and engagement rates, companies can gain a deeper understanding of customer behavior and preferences. This data allows for informed decision-making, enabling businesses to optimize their marketing strategies, refine their messaging, and deliver more targeted and personalized content. Digital signage software that offers robust analytics capabilities empowers businesses to measure the effectiveness of their communication efforts and make data-backed adjustments for continuous improvement.
The Future of Digital Signage
As technology continues to evolve, so does the potential of digital signage. Here are some exciting trends that shape the future of this powerful communication tool.
Integration with Artificial Intelligence
The integration of artificial intelligence (AI) with digital signage is set to revolutionize how businesses communicate with their audience. AI-powered digital signage can analyze real-time data, such as customer demographics and behaviors, to deliver personalized and contextually relevant content. For example, a digital signage display in a retail store can use AI algorithms to recommend products based on a customer's past purchases or browsing history, creating a highly personalized shopping experience. By harnessing the capabilities of AI, businesses can enhance the relevance and impact of their digital signage campaigns.
Interactive and Touchless Solutions
With the increased emphasis on hygiene and touchless interactions, digital signage is adapting to provide interactive experiences without physical contact. Touchless solutions, such as gesture control, voice commands, and mobile integrations, allow users to interact with digital signage displays without touching the screen. This not only enhances convenience but also promotes a safe and hygienic environment for customers and employees. By incorporating touchless solutions, businesses can cater to changing customer preferences and create a more seamless and engaging user experience.
Augmented Reality (AR) Integration
Augmented reality (AR) holds immense potential in transforming digital signage into immersive and interactive experiences. By overlaying digital content onto the real-world environment, AR-powered digital signage can provide customers with virtual try-on experiences, interactive product demonstrations, and gamified interactions. This technology creates a deeper level of engagement and allows businesses to showcase their products or services in a captivating and memorable way. By embracing AR integration, businesses can captivate their audience and differentiate themselves from competitors.
Internet of Things (IoT) Connectivity
The Internet of Things (IoT) is playing a significant role in the evolution of digital signage. By connecting digital displays with IoT devices, businesses can gather real-time data, monitor performance, and trigger dynamic content based on external factors. For example, a digital signage display at a bus stop can display real-time bus arrival information based on data received from GPS-enabled buses. This integration of IoT with digital signage opens up endless possibilities for delivering timely and relevant content, enhancing the overall user experience.
Advanced Analytics and Targeting
The future of digital signage lies in its ability to provide advanced analytics and targeting capabilities. By leveraging facial recognition technology and anonymous video analytics, businesses can gather valuable insights about their audience, including age, gender, emotions, and engagement levels. This data allows for highly targeted messaging and content delivery, ensuring that the right message reaches the right audience at the right time, ultimately maximizing the effectiveness of digital signage.
Conclusion
Digital signage has transformed business communication by offering a dynamic, engaging, and visually appealing platform to deliver messages and capture the attention of the target audience. With its ability to enhance visual communication, create memorable experiences, and drive business growth, digital signage has become an indispensable tool for companies across various industries. As technology continues to advance, digital signage is poised to evolve further, integrating AI, AR, IoT, and advanced analytics to provide even more personalized and immersive experiences. Embracing the power of digital signage can give businesses a competitive edge in effectively communicating their message and standing out in a crowded digital landscape.
Image Gallery