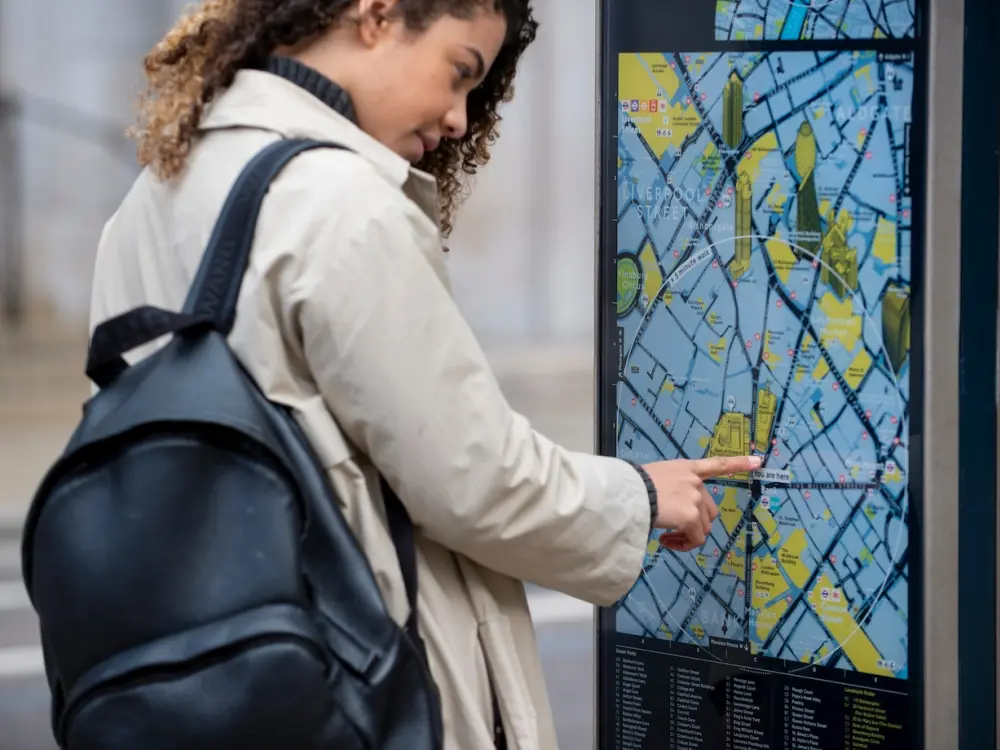 Discover the power of digital signage systems in empowering businesses, engaging audiences, and entertaining customers. Unleash the full potential of this cutting-edge technology to enhance your brand visibility and drive growth. Read on to explore the comprehensive benefits of adopting digital signage solutions for your business.
Introduction
Welcome to the world of digital signage, where technology meets creativity to transform how businesses communicate with their audiences. In this article, we will delve into the incredible capabilities of digital signage systems and how they can empower businesses, engage audiences, and entertain customers.
The Rise of Digital Signage
Digital signage has rapidly emerged as one of the most powerful tools in the marketing and advertising landscape. With the advent of advanced display technologies, businesses now have the opportunity to create captivating visual experiences that leave a lasting impression on their target audience.
Empowering Businesses through Enhanced Communication
Effective communication is the backbone of any successful business. It provide a dynamic platform to disseminate information in real-time, enabling businesses to convey their messages with precision and efficiency. Whether it's announcing product launches, sharing important announcements, or displaying real-time data, digital signage empowers businesses to stay connected with their customers and employees.
Engaging Audiences with Interactive Experiences
Gone are the days of static advertising. This solution takes engagement to a whole new level by offering interactive experiences. Incorporating touch-screen technology and interactive content, businesses can capture the attention of their audience and encourage them to actively participate in the content being displayed. This level of engagement not only fosters a stronger connection with the brand but also provides valuable data on customer preferences and behavior.
Entertaining Customers with Immersive Content
Entertainment is a crucial aspect of modern marketing, and it enables businesses to create captivating and immersive content. Whether it's entertaining videos, eye-catching animations, or dynamic social media feeds, digital signage adds an element of fun to the customer experience, making it more memorable and enjoyable.
Unlocking the Versatility of Digital Signage
The versatility of this solution knows no bounds. Businesses across various industries can harness its power to achieve their specific objectives. Let's explore some of the key applications of digital signage:
1. Retail Environments
In the retail sector, it acts as a virtual shop window, enticing passersby with enticing offers and visually stunning content. It also facilitates in-store navigation, provides product information, and offers personalized recommendations based on customer preferences.
2. Hospitality Industry
Hotels, restaurants, and resorts use this solution to enhance guest experiences. From interactive wayfinding to displaying event schedules and promotions, digital signage improves communication and adds a touch of modernity to hospitality settings.
3. Corporate Communications
In corporate settings, it serves as an internal communication tool, keeping employees informed about company news, upcoming events, and recognition programs. It fosters a sense of unity and engagement within the organization.
4. Educational Institutions
It plays a pivotal role in educational institutions by displaying important announcements, event details, and campus maps. It can also be utilized for interactive learning experiences, making education more engaging and enjoyable for students such as interactive smartboard.
5. Transportation Hubs
Airports, train stations, and bus terminals use digital signage to provide real-time travel information, wayfinding assistance, and advertisements to travelers, enhancing their overall journey experience.
Implementing an Effective Digital Signage Strategy
Now that we have explored the myriad of benefits offered by digital signage, it's crucial to devise a strategic plan to harness its full potential. Here are some key steps to consider:
1. Define Your Objectives
Start by setting clear and measurable objectives for your digital signage campaign. Determine whether you aim to increase brand awareness, boost sales, enhance customer engagement, or all of the above.
2. Know Your Audience
Understand your target audience's preferences, pain points, and expectations. Tailor your content to resonate with their interests, ensuring maximum impact and relevance.
3. Create Compelling Content
Invest in high-quality content creation that aligns with your brand image and messaging. Whether it's eye-catching visuals, engaging videos, or interactive elements, ensure that your content captivates the audience.
4. Choose the Right Locations
Placement is key in digital signage success. Identify high-traffic areas where your target audience is most likely to interact with the displays.
5. Monitor and Analyze Performance
Track the performance of your digital signage campaigns and analyze the data to measure their effectiveness. Use the insights gained to make data-driven improvements to your strategy.
Conclusion
In conclusion, digital signage has evolved into a powerful tool that empowers businesses, engages audiences, and entertains customers. By leveraging its versatility and implementing a well-thought-out strategy, businesses can elevate their brand visibility and drive growth in today's competitive landscape. Embrace the potential of digital signage, and unlock a world of opportunities to connect with your audience like never before.
Now that we have explored the benefits and strategies of digital signage, it's time to take action. Implement these insights and watch your brand soar to new heights in the digital realm. Remember, success lies in staying dynamic and innovative, so continue to adapt and refine your digital signage approach for continued success.
Image Gallery