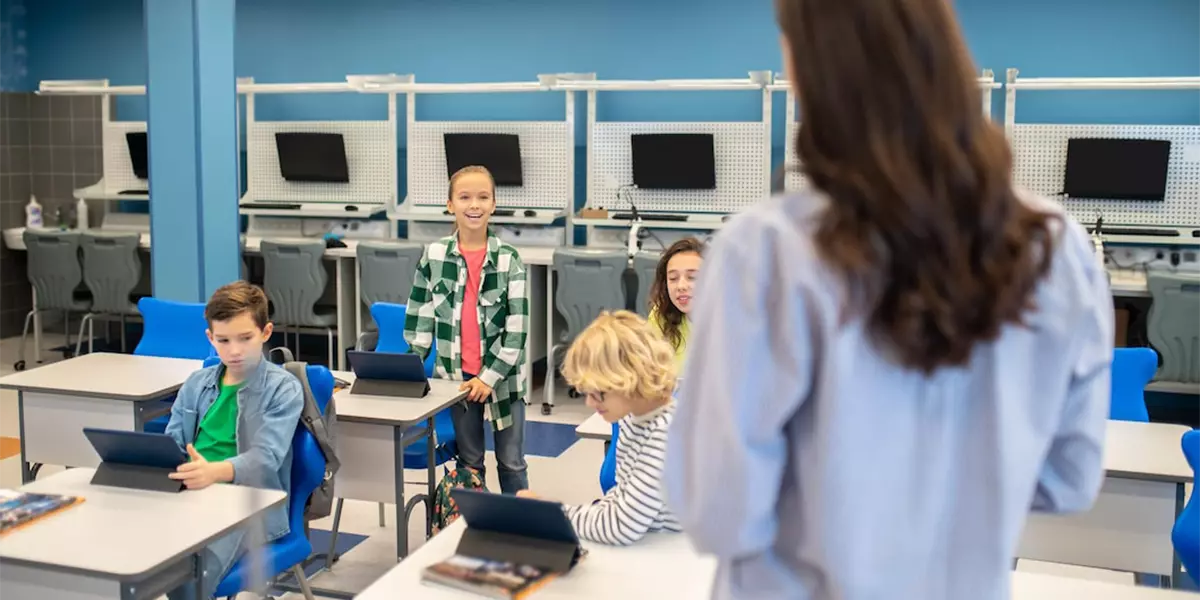 Discover the transformative impact of hybrid learning on professional development. Explore the benefits of personalized learning, flexibility, collaborative communities, and access to high-quality resources. Embrace the paradigm shift in education and unlock new opportunities for growth and advancement.
Introduction
In recent years, the education landscape has witnessed a significant shift towards hybrid learning, a blend of in-person and online educational experiences. This innovative approach to learning has not only transformed the way students engage with content but has also had a profound impact on professional development in the field of education. This article explores the transformative power of hybrid learning and its influence on the professional growth of educators. From expanded opportunities for collaboration to personalized learning experiences, hybrid learning is shaping the future of professional development.
Embracing Hybrid Learning: A Paradigm Shift in Professional Development
The integration of hybrid learning into professional development programs has opened up new avenues for educators to enhance their skills and expand their knowledge base. Let's delve into the various ways hybrid learning is revolutionizing professional development in education:
1. Personalized Learning Experiences
Hybrid learning allows educators to personalize their professional development journeys based on their unique needs and interests. Online platforms provide access to a vast array of resources, including webinars, e-courses, and virtual conferences, which can be tailored to individual professional goals. This personalized approach empowers educators to focus on specific areas of interest, acquire new skills, and stay abreast of the latest educational trends.
2. Flexibility and Convenience
One of the key advantages of blended learning in professional development is its flexibility and convenience. Educators can engage in online learning at their own pace and schedule, eliminating the barriers of time and location. Whether it's participating in virtual workshops during evenings or accessing e-learning modules during weekends, hybrid learning accommodates the busy schedules of educators, enabling continuous professional growth.
3. Collaborative Learning Communities
Hybrid learning platforms foster the creation of collaborative learning communities, where educators from diverse backgrounds can connect, share ideas, and collaborate on projects. Online forums, discussion boards, and social learning networks provide spaces for educators to engage in meaningful conversations, exchange best practices, and gain insights from their peers. This collaborative environment encourages professional networking and the formation of valuable professional relationships.
4. Access to High-Quality Resources
Hybrid learning equips educators with access to a wealth of high-quality resources that enhance their professional development. Online repositories, digital libraries, and educational websites offer a vast collection of research articles, lesson plans, instructional videos, and interactive tools. By leveraging these resources, educators can deepen their subject knowledge, explore innovative teaching strategies, and implement evidence-based practices in their classrooms.
5. Continuous Growth and Lifelong Learning
Blended learning promotes a culture of continuous growth and lifelong learning among educators. Through online platforms, educators can engage in ongoing professional development activities, earning certifications, micro-credentials, and digital badges. This commitment to lifelong learning ensures that educators stay updated with the latest pedagogical approaches, educational technologies, and research findings, ultimately benefiting their students.
6. Blending Technology with Pedagogy
As educators navigate the realm of hybrid learning, they develop a deeper understanding of how technology can be effectively integrated into pedagogical practices. Through hands-on experience with online learning tools, collaborative platforms, and virtual classrooms, educators gain the expertise to leverage technology as a powerful instructional tool. This fusion of technology with pedagogy empowers educators to create engaging and interactive learning experiences for their students.
FAQs (Frequently Asked Questions)
1. How does hybrid learning impact professional networking?
Blended learning expands professional networking opportunities by connecting educators from different geographical locations. Online platforms, forums, and social networks enable educators to engage in meaningful conversations, share ideas, and build relationships with peers, experts, and mentors in their field. This global network facilitates knowledge exchange and opens doors to collaboration on a global scale.
2. Can hybrid learning replace traditional professional development methods?
Hybrid learning does not aim to replace traditional professional development methods but rather complements them. It offers an additional avenue for educators to engage in self-directed learning, access a broader range of resources, and collaborate with peers beyond the confines of traditional workshops and conferences. Hybrid learning enriches and enhances traditional professional development approaches.
3. How can educators ensure the quality of online professional development resources?
Educators should exercise critical judgment when selecting online professional development resources. Look for reputable sources, such as established educational institutions, reputable organizations, and renowned experts in the field. Reading reviews, checking credentials, and seeking recommendations from trusted colleagues can help ensure the quality and reliability of online resources.
4. What role does self-reflection play in hybrid learning for professional development?
Self-reflection is a vital component of hybrid learning for professional development. Educators are encouraged to reflect on their practice, set personal goals, and evaluate their progress. By engaging in self-reflection, educators can identify areas for improvement, refine their teaching strategies, and make informed decisions about their professional development journey.
5. How can hybrid learning impact student outcomes?
When educators engage in effective professional development through hybrid learning, it positively impacts student outcomes. Educators acquire new teaching techniques, integrate technology effectively, and stay updated with the latest research and best practices. This results in enhanced instructional delivery, increased student engagement, and improved learning outcomes.
6. How can administrators support educators in their hybrid learning professional development?
Administrators can support educators in their hybrid learning professional development by providing access to reliable online platforms, allocating time and resources for self-directed learning, and fostering a culture of continuous growth. Administrators can also facilitate collaboration among educators, organize virtual conferences, and encourage the sharing of best practices within the institution.
Conclusion
Hybrid learning has brought about a paradigm shift in professional development for educators. The integration of online platforms, collaboration tools, and personalized learning experiences has revolutionized the way educators engage in professional growth. By embracing hybrid learning, educators can unlock a world of opportunities for continuous learning, collaboration, and professional networking. As the educational landscape continues to evolve, hybrid learning remains a powerful tool for empowering educators and enhancing their impact on student success.
Image Gallery