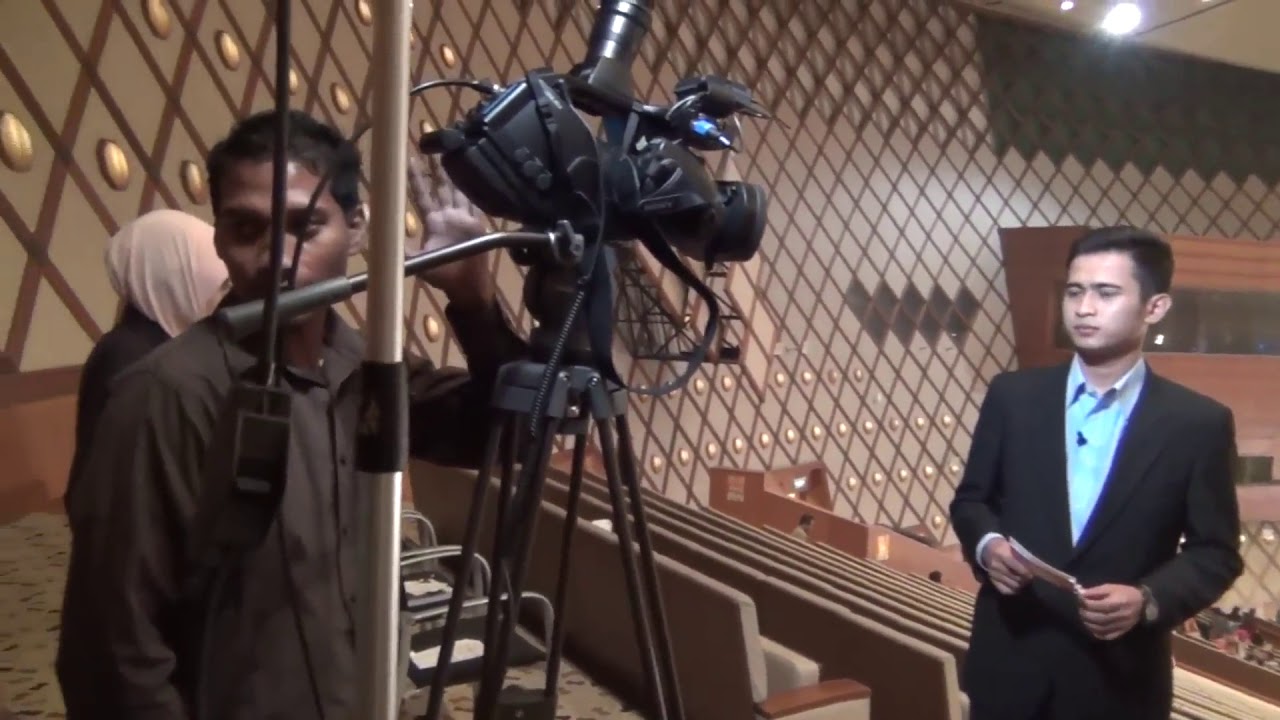 Discover the rise of hybrid events and how businesses are leveraging video conferencing and live streaming to connect with wider audiences. Explore the benefits of hybrid events, including expanded reach, cost savings, flexibility, and data-driven insights. Learn best practices for hosting successful hybrid events and create immersive experiences that leave a lasting impact. Stay ahead in the evolving business landscape by embracing the power of hybrid events.
Introduction
In today's fast-paced world, businesses and organizations are constantly seeking innovative ways to connect with their target audiences. One such method that has gained immense popularity in recent years is the concept of hybrid events. By combining the power of video conferencing and live streaming, businesses can now reach a wider audience, increase engagement, and foster meaningful connections. In this article, we will explore the rise of hybrid events and how they are transforming the way we communicate and collaborate.
The Evolution of Events
Traditional events have long been a cornerstone of business networking, education, and marketing. However, with the advancements in technology and the widespread availability of high-speed internet, the landscape of events has undergone a significant transformation. In the past, attending an event required physical presence, limiting participation to a select few. But with the advent of video conferencing and live streaming, geographical barriers have been shattered, and events can now be accessed from anywhere in the world.
The digital age has brought forth a new era of event experiences. Companies and organizations are recognizing the immense potential of hybrid events, which combine the best of both physical and virtual realms. By leveraging video conferencing platforms and live streaming technologies, businesses can create interactive and engaging events that transcend the limitations of traditional gatherings.
What are Hybrid Events?
Hybrid events represent a convergence of the physical and virtual worlds. They combine elements of in-person gatherings with the reach and accessibility of online platforms. In a hybrid event, a portion of the audience attends the event physically, while another segment participates remotely through video conferencing or live streaming. This format allows businesses to cater to diverse attendee preferences and accommodate limitations such as travel restrictions or time constraints.
The beauty of hybrid events lies in their versatility. They can take various forms, such as conferences, trade shows, product launches, webinars, or training sessions. By offering this approach, businesses can maximize the impact of their events and ensure that a broader audience can benefit from the knowledge and experiences shared.
Benefits of Hybrid Events
1. Expanded Reach and Audience Engagement
One of the primary advantages of hybrid events is the ability to reach a larger and more diverse audience. By incorporating video conferencing and live streaming, businesses can extend their event's reach beyond the physical venue, enabling participation from individuals who may not have been able to attend otherwise. This expanded reach opens doors to new markets, generates brand exposure, and fosters greater audience engagement.
Moreover, this event foster inclusivity by breaking down barriers such as geographical constraints, mobility limitations, or scheduling conflicts. Attendees from around the world can join the event virtually, accessing valuable content and networking opportunities without the need for travel. This accessibility ensures that knowledge sharing and collaboration transcend boundaries, enabling a global exchange of ideas.
2. Cost Savings and Sustainability
Hosting a traditional in-person event can be a costly endeavor, involving expenses such as venue rentals, travel arrangements, accommodation, and catering. Hybrid events provide an opportunity to significantly reduce costs by leveraging virtual platforms. With fewer physical attendees, businesses can allocate resources more efficiently while minimizing their carbon footprint. By adopting sustainable practices, companies can enhance their brand image and contribute to a greener future.
In addition to financial savings, hybrid events offer cost-effective marketing opportunities. Traditional events often require extensive promotional efforts, including print materials, advertisements, and physical signage. By shifting to a hybrid model, businesses can leverage digital marketing strategies, social media campaigns, and targeted online advertisements to reach a wider audience at a fraction of the cost.
3. Flexibility and Convenience
Hybrid events offer unparalleled flexibility and convenience for both organizers and participants. Attendees have the freedom to choose their preferred mode of engagement, whether it's attending in person or joining virtually. This flexibility ensures that participants can access valuable content and networking opportunities regardless of their location or time zone.
For businesses, this flexibility translates into increased event attendance and higher levels of engagement. Attendees can join sessions and interact with speakers, exhibitors, and fellow participants in real-time, fostering connections and collaborations. Furthermore, hybrid events allow organizers to curate personalized experiences, tailor content delivery, and incorporate interactive elements that enhance attendee satisfaction.
4. Data-driven Insights and Analytics
In the digital realm of hybrid events, data becomes a valuable asset. Through video conferencing and live streaming platforms, organizers can gather rich data and analytics about participant behavior, engagement levels, and content preferences. This wealth of information enables businesses to refine their event strategies, personalize future experiences, and make data-driven decisions that drive success.
Analyzing participant interactions, session attendance, and post-event surveys can provide valuable insights into audience preferences and areas for improvement. By harnessing this data, businesses can optimize their event content, tailor marketing efforts, and ensure that future events resonate with their target audience.
Best Practices for Hosting Hybrid Events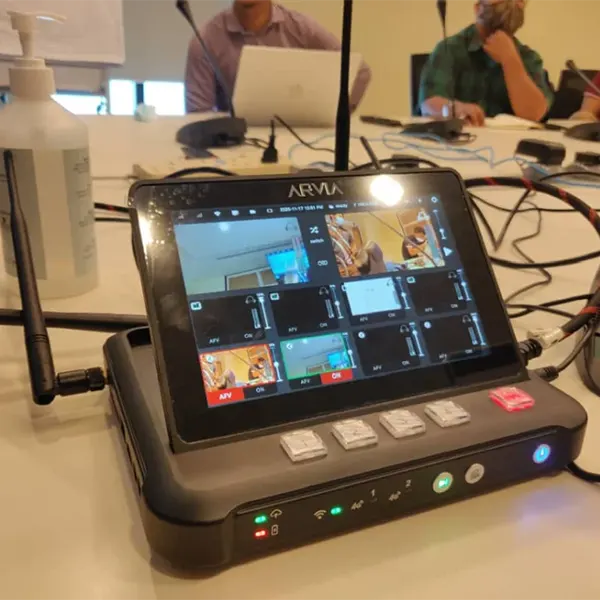 To ensure the success of a hybrid event, it is essential to follow a set of best practices that maximize engagement and deliver a seamless experience for all participants. Here are some key considerations:
1. Invest in Reliable Technology
Choosing the right technology platforms and tools is critical for hosting a successful hybrid event. Invest in robust video conferencing software that supports high-quality audio and video streaming. Additionally, ensure that your internet connection is stable and can handle the increased bandwidth requirements.
Collaborate with experienced IT professionals or event production companies to ensure smooth operation and troubleshoot any technical issues that may arise. Conduct thorough testing and rehearsals prior to the event to mitigate potential disruptions and ensure a seamless experience for both physical and virtual attendees.
2. Engage Virtual Participants
To bridge the gap between physical and virtual attendees, it's crucial to create an inclusive environment that encourages engagement from all participants. Incorporate interactive features like live polling, Q&A sessions, and virtual networking opportunities to keep virtual attendees actively involved throughout the event.
Encourage virtual participants to ask questions, provide feedback, and interact with speakers and fellow attendees. Leverage the power of social media platforms and event-specific hashtags to facilitate real-time discussions and promote engagement. By fostering a sense of community, businesses can enhance the overall event experience and create lasting connections.
3. Seamless Content Delivery
Delivering content effectively is key to the success of a hybrid event. Consider using professional audiovisual equipment, high-definition cameras, and professional lighting to enhance the visual quality of the event. Use a combination of pre-recorded and live content to keep the audience engaged and create a dynamic event experience.
Carefully structure the event agenda, allowing for breaks, networking sessions, and interactive elements to prevent virtual fatigue and maintain attendee interest. Provide access to presentation materials, session recordings, and supplementary resources to ensure that participants can revisit and share the content even after the event concludes.
4. Post-event Follow-up
After the hybrid event concludes, continue to engage with participants through post-event follow-up strategies. Share recordings of sessions, provide access to additional resources, and seek feedback to gain valuable insights for future events. By nurturing these post-event connections, businesses can further strengthen relationships and establish long-term partnerships.
Send personalized thank-you emails, conduct surveys or feedback forms, and offer opportunities for continued learning or networking through online communities or webinars. By demonstrating a commitment to ongoing engagement, businesses can solidify their position as industry leaders and maintain a loyal and engaged community.
Conclusion
Hybrid events represent a paradigm shift in the way businesses and organizations connect with their audiences. By leveraging video conferencing and live streaming technologies, companies can transcend physical boundaries, extend their reach, and create immersive experiences that leave a lasting impact. Embracing the power of hybrid events unlocks endless possibilities for growth, engagement, and innovation. As the business landscape continues to evolve, staying ahead by harnessing the potential of hybrid events will undoubtedly give companies a competitive edge.
Image Gallery