Meta Description: Discover the power of engaging visitors with interactive touchscreen exhibits. Explore how these exhibits captivate audiences, enhance learning experiences, and revolutionize traditional displays. Learn the key benefits, best practices, and FAQs surrounding interactive touchscreen exhibits.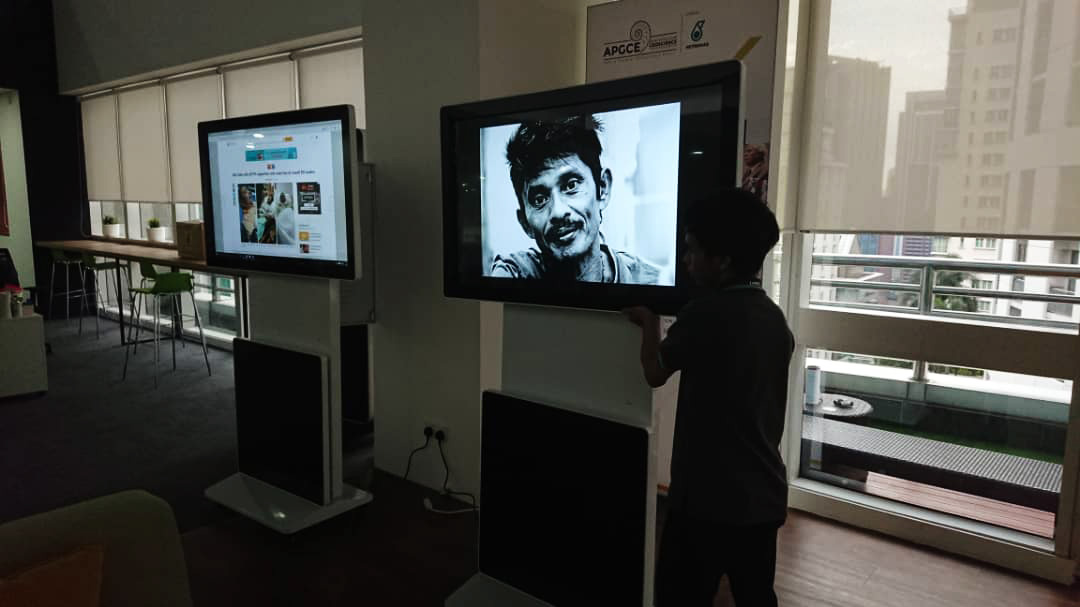 Introduction
In today's digital age, traditional exhibits are no longer enough to capture the attention of tech-savvy visitors. To stand out and create memorable experiences, museums, trade shows, and businesses are turning to interactive touchscreen exhibits. These dynamic displays combine technology, interactivity, and engaging content to captivate audiences like never before. In this article, we delve into the world of interactive touchscreen exhibits, exploring their benefits, best practices, and frequently asked questions.
Benefits of Engaging Visitors with Interactive Touchscreen Exhibits
This solution offer a multitude of benefits, making them a compelling choice for organizations looking to create immersive and educational experiences. Let's explore some of the key advantages: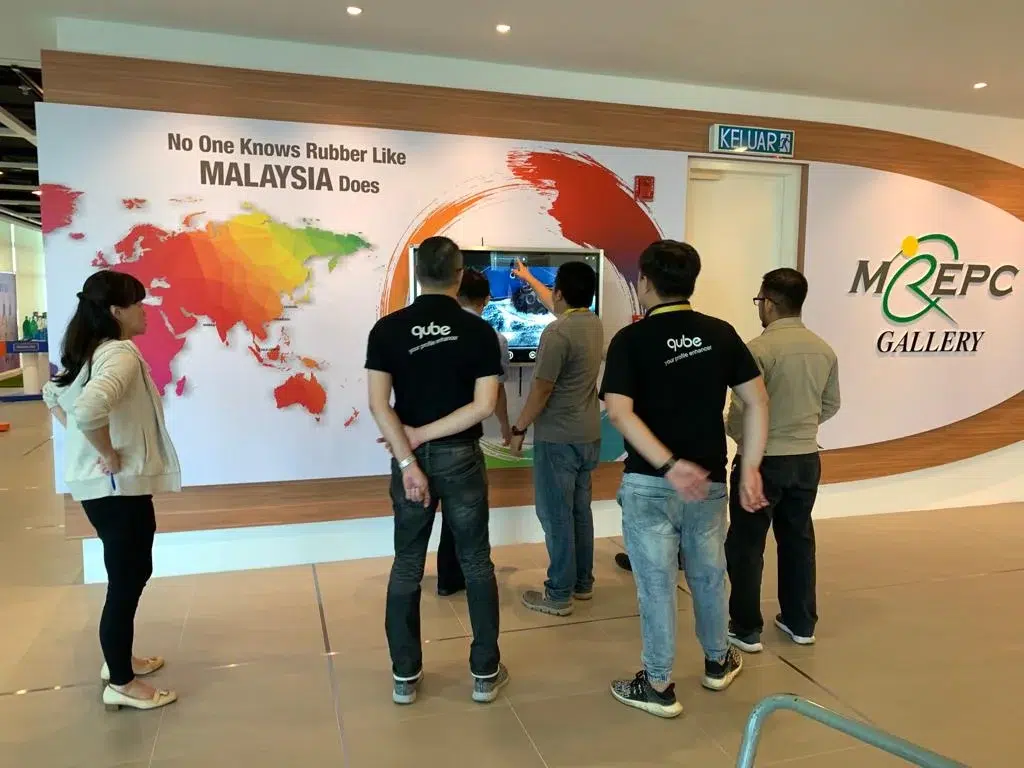 1. Enhanced Visitor Engagement
By incorporating interactive elements, touchscreen exhibits actively engage visitors, enticing them to explore and interact with the content. Unlike traditional static displays, these exhibits invite visitors to become active participants, fostering a deeper connection and understanding of the subject matter.
2. Multisensory Learning Experiences
Interactive touchscreen exhibits leverage visual, auditory, and tactile stimuli, creating multisensory learning experiences. Visitors can watch videos, listen to audio clips, and touch the screen to interact with the content, resulting in a more comprehensive and memorable learning journey.
3. Personalized Exploration
With touchscreen solution, visitors have the freedom to navigate the content at their own pace and according to their interests. They can choose the topics they find most intriguing, dive deeper into specific areas, and access additional information with a simple touch. This personalized exploration empowers visitors to take control of their learning experience.
4. Gamification and Rewards
One of the most exciting aspects of touchscreen solution is the ability to incorporate gamification elements. By integrating quizzes, puzzles, and challenges, these exhibits transform learning into a fun and interactive game. Visitors are motivated to participate, compete, and earn rewards, enhancing their overall engagement and enjoyment.
5. Accessibility and Inclusivity
It offer accessibility features that accommodate a wide range of visitors. For individuals with physical disabilities, touchscreens can provide an alternative mode of interaction. Furthermore, these exhibits can include features such as adjustable font sizes, closed captioning, and audio descriptions, making the content accessible to people with visual or hearing impairments.
6. Data Collection and Analytics
This provide organizations with valuable insights into visitor behavior and preferences. By tracking interactions and collecting data, businesses can gain a deeper understanding of their audience, enabling them to refine their exhibits and tailor future experiences to better suit visitor needs.
Best Practices for Implementing Interactive Touchscreen Exhibits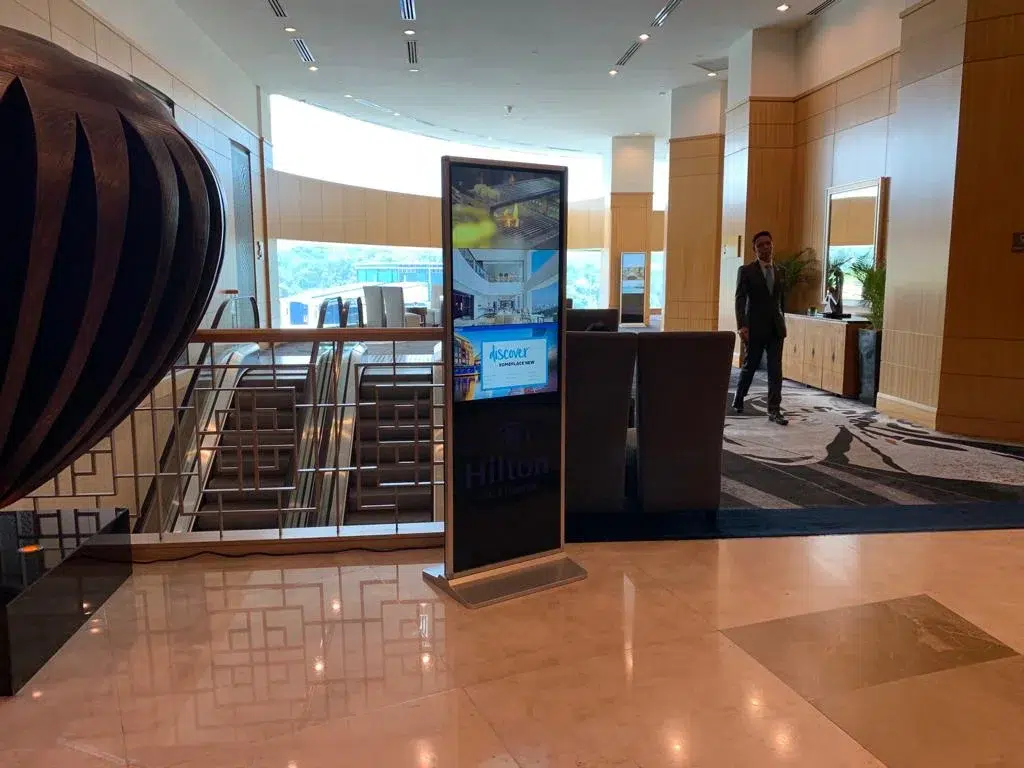 To maximize the impact of interactive touchscreen exhibits, it's essential to follow best practices when designing and implementing these displays. Consider the following guidelines:
1. Clearly Define Objectives
Before embarking on the creation of an interactive touchscreen exhibit, clearly define your objectives. Identify the message you want to convey, the target audience, and the specific outcomes you hope to achieve. This clarity will guide the entire design process and ensure your exhibit aligns with your goals.
2. Intuitive User Interface
Design the user interface of your interactive touchscreen exhibit to be intuitive and user-friendly. Visitors should be able to navigate effortlessly through the content, with clear instructions and intuitive gestures. Avoid cluttered layouts and ensure that buttons and interactive elements are easy to identify and interact with.
3. Compelling Visuals and Multimedia
Utilize high-quality visuals, graphics, and multimedia elements to captivate visitors and enhance the overall experience. Incorporate videos, images, and animations that are visually appealing and relevant to the exhibit's theme. Balance the use of text with visual elements to create an engaging and balanced display.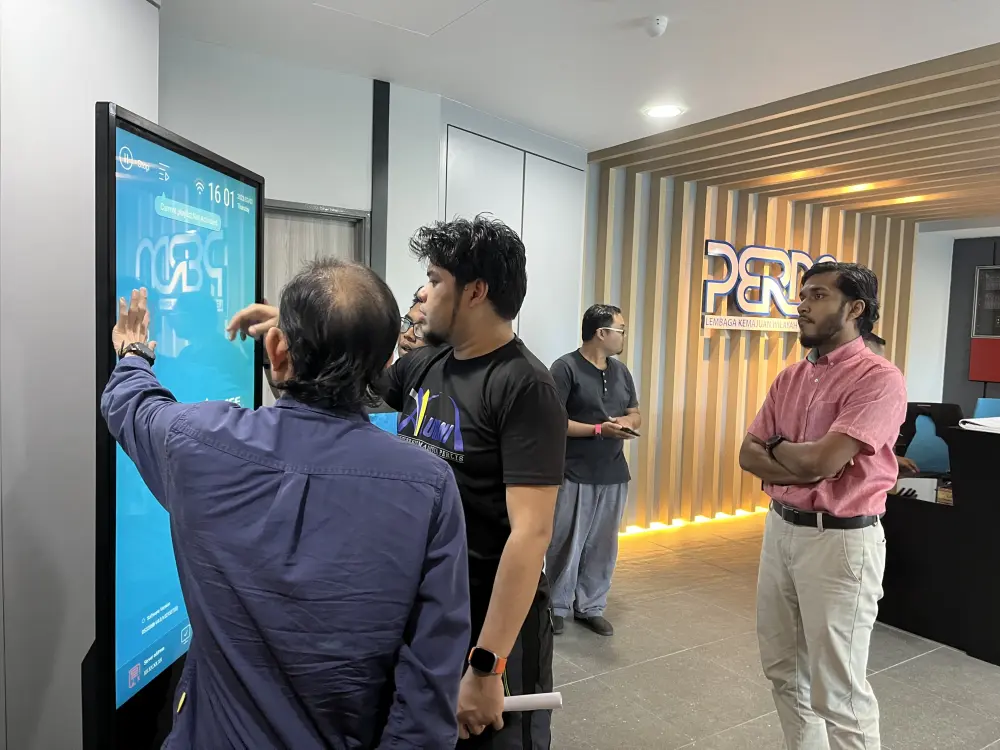 4. Regular Content Updates
To keep visitors coming back for more, regularly update the content of your interactive touchscreen exhibit. Refresh the information, add new features, or incorporate seasonal themes to maintain visitor interest and encourage repeat visits.
5. Conduct User Testing
Before launching your interactive touchscreen exhibit, conduct thorough user testing. Invite a diverse group of individuals to interact with the exhibit and provide feedback. Take note of any usability issues, confusing elements, or suggestions for improvement. Incorporate this feedback into the final design to optimize the user experience.
FAQs about Engaging Visitors with Interactive Touchscreen Exhibits
Q: Can interactive touchscreen exhibits be used for marketing purposes?
A: Absolutely! Interactive touchscreen exhibits can be a powerful marketing tool. They allow businesses to showcase their products or services in an engaging and interactive manner, enabling potential customers to explore features, benefits, and testimonials.
Q: Are interactive touchscreen exhibits suitable for all age groups?
A: Yes, interactive touchscreen exhibits can be designed to cater to different age groups. By incorporating age-appropriate content, interactive elements, and gamification, these exhibits can captivate audiences of all ages, from children to adults.
Q: What are some industries that can benefit from interactive touchscreen exhibits?
A: Various industries can benefit from interactive touchscreen exhibits. Museums, science centers, trade shows, healthcare facilities, and retail stores are just a few examples. These exhibits can be customized to suit the specific needs and objectives of different sectors.
Q: How can interactive touchscreen exhibits be integrated into a larger digital ecosystem?
A: Interactive touchscreen exhibits can be integrated with other digital platforms such as websites, mobile apps, and social media. This allows for seamless content synchronization, data collection, and visitor engagement across multiple channels.
Q: How can businesses measure the effectiveness of their interactive touchscreen exhibits?
A: Businesses can measure the effectiveness of their interactive touchscreen exhibits through various metrics, such as visitor engagement, interaction duration, and data analytics. Additionally, feedback forms or surveys can provide valuable insights into visitor satisfaction and areas for improvement.
CONCLUSION
Engaging visitors with interactive touchscreen exhibits has become a game-changer in the world of exhibitions, museums, and businesses. These immersive displays offer enhanced engagement, personalized exploration, and a multisensory learning experience. By following best practices, organizations can create captivating exhibits that leave a lasting impression on visitors. As the digital landscape continues to evolve, interactive touchscreen exhibits provide an exciting avenue to captivate audiences and revolutionize traditional displays.
Image Gallery