Unleash the power of LED displays in modern advertising and elevate your brand's visibility. Explore the limitless possibilities of vibrant, eye-catching LED displays that captivate audiences and deliver your message with impact. Discover how LED technology revolutionizes advertising with its versatility, flexibility, and dynamic visual capabilities.
Introduction
In today's fast-paced and highly competitive business world, effective advertising is essential for the success of any brand. With the advancement of technology, traditional advertising methods have evolved, giving rise to new and innovative ways of captivating audiences. One such method that has gained significant popularity is the use of LED displays. In this article, we will explore the versatility of LED displays in modern advertising and how they can help businesses leave their competitors behind.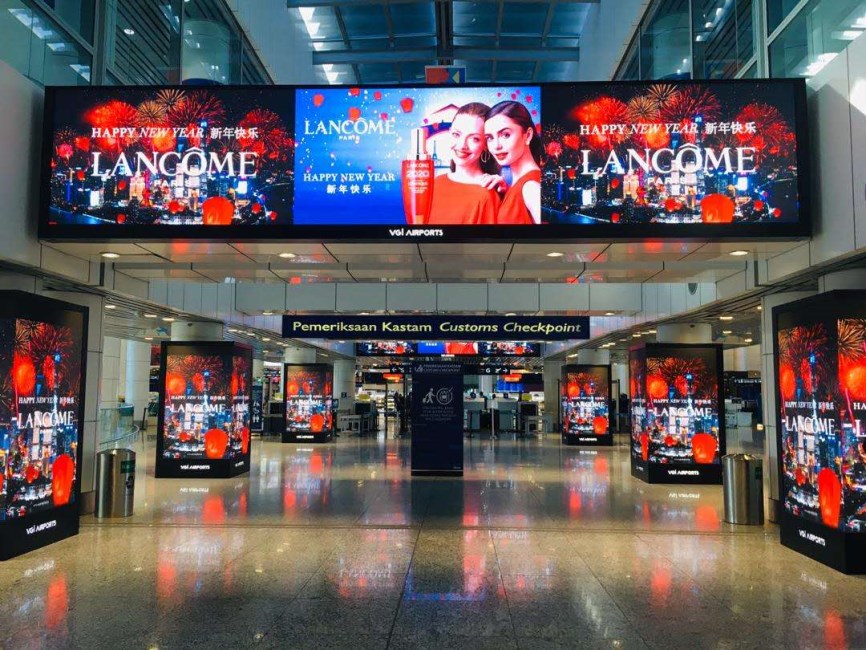 Captivating Visual Impact of LED Displays
Dynamic and Eye-Catching Displays
LED displays offer unparalleled visual impact, thanks to their dynamic and eye-catching nature. Unlike static banners or traditional billboards, LED displays have the ability to showcase vivid colors, high-resolution imagery, and even videos, captivating the attention of passersby and creating a lasting impression. The ability to display moving content allows businesses to convey their brand message in a more engaging and memorable way.
Flexible Content Customization
LED displays provide businesses with the flexibility to customize their content to suit specific campaigns or events. Whether it's promoting a new product, announcing a special offer, or creating brand awareness, this solution can be programmed to display different messages at different times. This adaptability allows businesses to stay relevant and responsive to market trends, ensuring maximum impact and effectiveness.
Versatility in Different Advertising Environments
Indoor Advertising
LED displays are equally effective for indoor advertising in various settings such as shopping malls, airports, stadiums, and retail stores. The versatility of the display allows businesses to incorporate them seamlessly into their indoor environments, whether it's as large video walls, interactive touch screens, or small digital signage. The ability to showcase engaging content in a dynamic and interactive manner enhances the overall customer experience, boosting brand engagement and recall.
Enhanced Targeting and Interactivity
Precise Targeting Capabilities
LED displays enable businesses to target their advertising efforts with precision. With programmable content scheduling, businesses can strategically display their messages to specific target audiences at different times of the day or week. This level of control allows for more effective communication and ensures that the right message reaches the right people, increasing the chances of conversion and customer engagement.
Interactive Engagement
One of the key advantages of this solution is their interactive capabilities. With advancements in technology, businesses can now incorporate touch screens and interactive elements into their LED displays, allowing customers to actively engage with the brand. Whether it's through interactive games, virtual reality experiences, or real-time social media integration, this solutions enable businesses to create immersive and memorable brand interactions, fostering a deeper connection with their audience.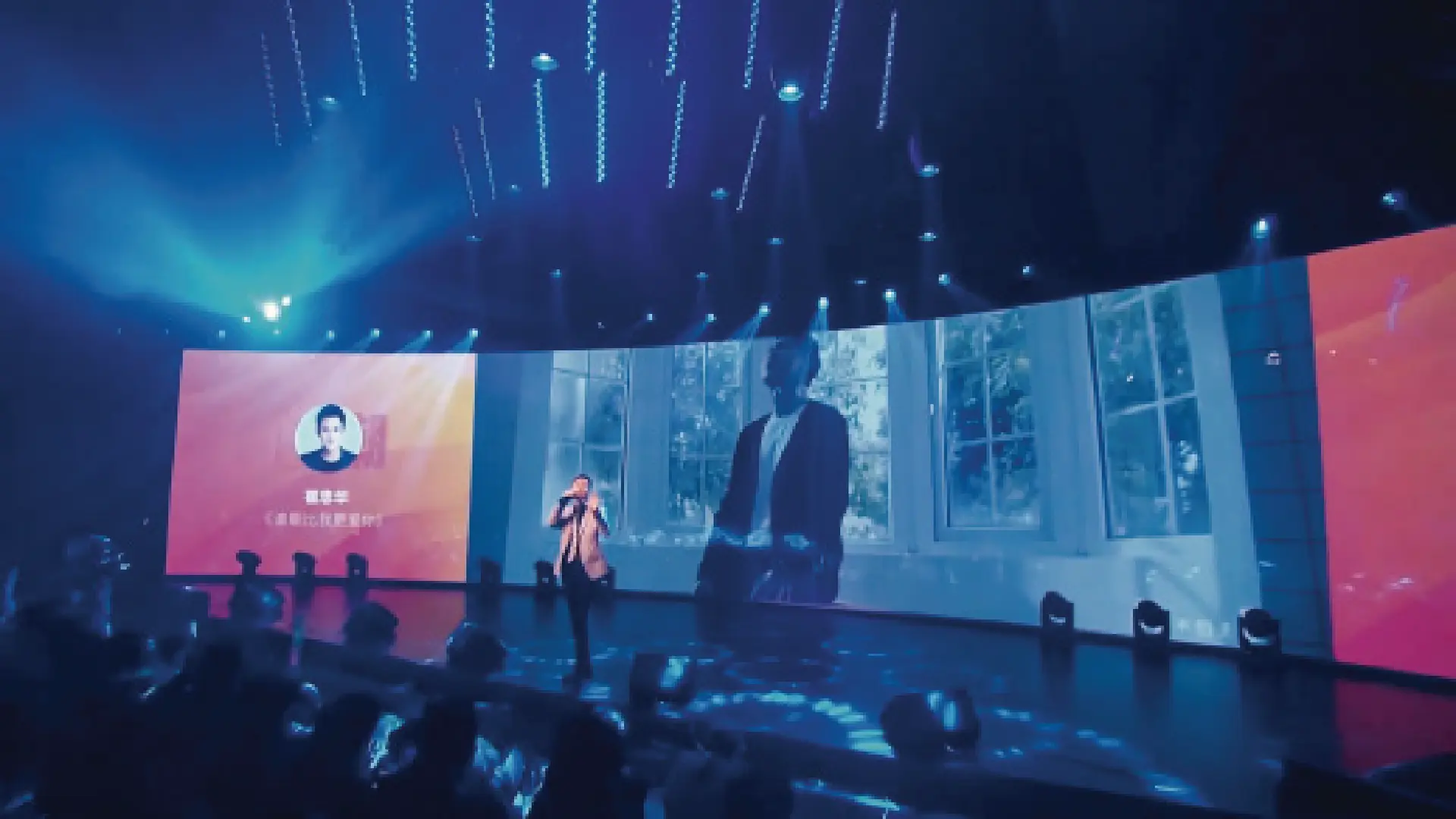 Cost-Effective and Eco-Friendly Solution
Energy Efficiency
This solutions are highly energy-efficient compared to traditional advertising methods. The use of LED technology ensures lower energy consumption while maintaining bright and vibrant displays. This not only reduces operational costs but also contributes to a greener environment by minimizing carbon emissions.
Long-Term Cost Savings
Although LED displays may require a higher initial investment compared to traditional signage, they offer long-term cost savings. LED technology is known for its longevity and durability, resulting in reduced maintenance and replacement costs over time. Additionally, this displays can be easily updated and modified, eliminating the need for costly printing and installation processes associated with traditional advertising methods.
Conclusion
In the ever-evolving landscape of modern advertising, this displays have emerged as a versatile and powerful tool for businesses to elevate their brand presence. With their captivating visual impact, flexibility in content customization, and adaptability to different advertising environments, it offer unique advantages that can set businesses apart from their competitors.
The dynamic and eye-catching nature of LED displays allows businesses to create memorable experiences for their audience, leaving a lasting impression. The ability to showcase vibrant colors, high-resolution imagery, and engaging videos enables brands to convey their message in a more impactful and compelling manner.
Moreover, LED displays excel in both outdoor and indoor advertising environments. Their durability and visibility make them suitable for outdoor campaigns, while their seamless integration into various indoor settings enhances the customer experience and increases brand engagement.
The versatility of the displays extends to their targeting capabilities and interactive features. Businesses can precisely target their messages to specific audiences at different times, optimizing the effectiveness of their campaigns. Additionally, interactive elements such as touch screens and immersive experiences enable businesses to create meaningful interactions with their customers, fostering a deeper connection and driving brand loyalty.
From a cost perspective, LED displays offer long-term benefits. Their energy-efficient nature reduces operational costs and contributes to a greener environment. The longevity and durability of LED technology result in lower maintenance and replacement expenses compared to traditional signage. The ease of updating content eliminates the need for costly printing and installation processes, further saving resources.
To stay competitive in today's digital age, businesses must embrace innovative advertising solutions, and it's solution provide an opportunity to do just that. By leveraging the versatility and capabilities of LED displays, brands can leave their competitors behind and establish a strong presence in the market.
In conclusion, the versatility of LED displays in modern advertising cannot be understated. Their captivating visual impact, flexibility, targeting capabilities, interactivity, and cost-effectiveness make them an ideal choice for businesses looking to maximize their advertising efforts. By embracing LED displays, businesses can unlock new possibilities and propel their brand to new heights in the competitive landscape of the digital era.
Image Gallery