Unlock the full potential of e-learning with online learning solutions and smart classrooms. Discover the advantages of flexible and personalized learning experiences, interactive content, and access to global resources. Explore how smart classrooms enhance teaching methods, improve student engagement, and promote digital literacy. Join the digital revolution in education and unlock boundless opportunities for learners worldwide.
---
The Rise of E-Learning
In recent years, e-learning has witnessed a tremendous surge in popularity. The convenience and flexibility offered by online learning platforms have made it an attractive option for students of all ages. Whether you are a working professional seeking to upskill, a college student looking for supplementary resources, or a lifelong learner passionate about acquiring new knowledge, e-learning has become a go-to solution.
Online learning solutions have transformed the traditional education landscape. By utilizing technology and digital platforms, learners can access a wealth of information and educational resources with just a few clicks. The internet has become a virtual classroom, where individuals can enroll in courses, attend lectures, participate in discussions, and obtain certifications from reputable institutions, all from the comfort of their homes.
Advantages of Online Learning Solutions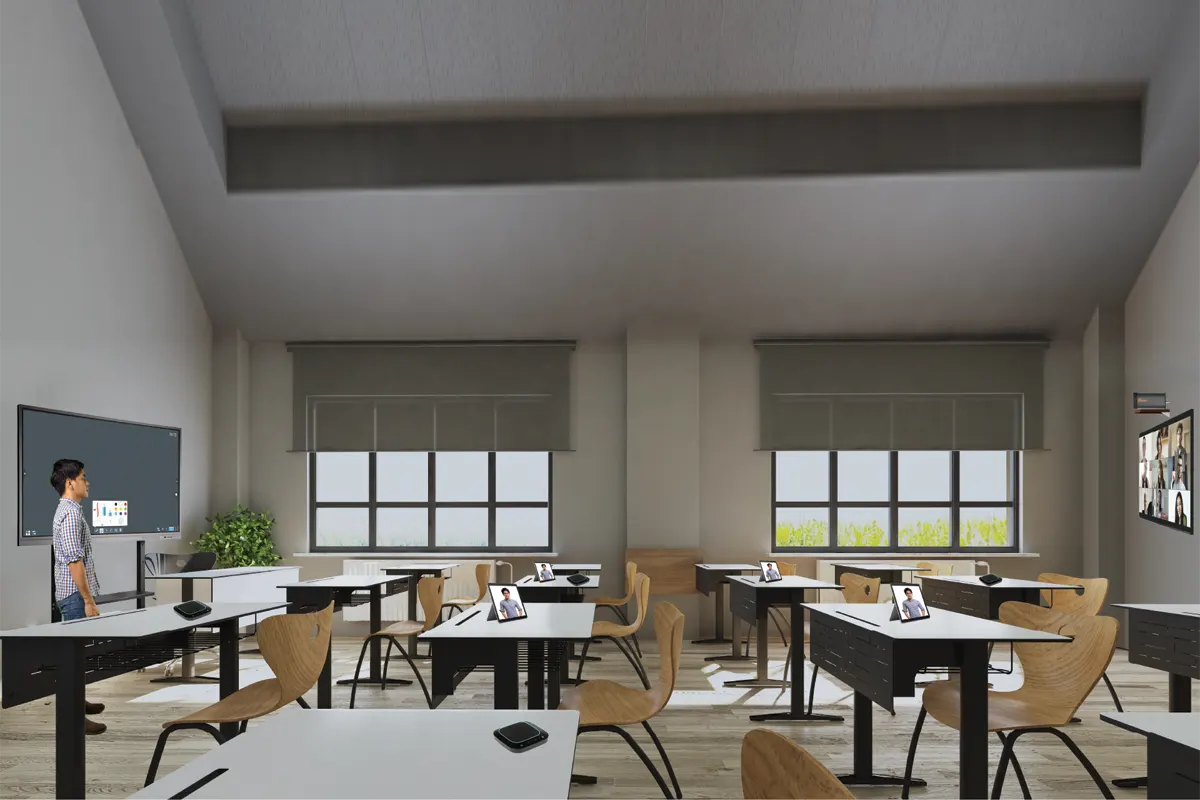 1. Flexibility and Convenience
One of the primary advantages of online learning solutions is the flexibility it offers. Learners have the freedom to create their own study schedules and learn at their own pace. There are no fixed timetables or physical classrooms to adhere to. This flexibility is particularly beneficial for individuals with busy schedules, as they can balance their work, personal commitments, and education seamlessly.
Online learning platforms provide round-the-clock access to course materials, lectures, and resources. Learners can engage with the content at any time that suits them best. Whether it's early in the morning, during lunch breaks, or late at night, the learning experience is tailored to their convenience. This flexibility ensures that education is accessible to a wide range of learners, regardless of their circumstances.
2. Personalized Learning Experience
Online learning solutions offer personalized learning experiences that cater to individual needs. Intelligent algorithms and adaptive learning technologies analyze learners' progress and provide customized content, assignments, and assessments. This tailored approach ensures that each learner receives instruction and support that is specific to their strengths, weaknesses, and learning preferences.
Through data-driven insights, online learning platforms track and analyze learners' performance, allowing educators to identify areas where students may be struggling. Based on this information, personalized interventions can be implemented to address individual learning gaps. This adaptive learning approach fosters student engagement and ensures that learners receive the necessary support to succeed.
3. Interactive and Engaging Content
Online learning platforms leverage various multimedia elements to create interactive and engaging content. Text-based materials are enhanced with images, videos, audio recordings, and interactive quizzes. This multimedia approach appeals to different learning styles and keeps learners actively engaged in the material.
Interactive simulations and virtual reality experiences allow learners to apply theoretical concepts in practical scenarios. These immersive learning experiences deepen understanding and facilitate knowledge retention. Gamification elements, such as badges, leaderboards, and rewards, further enhance learner motivation and participation.
4. Access to Global Resources and Expertise
One of the most significant advantages of online learning solutions is the access to global resources and expertise. Learners are no longer limited to the knowledge and resources available within their local vicinity. Online platforms provide access to courses and materials from renowned institutions and experts worldwide.
Through online learning, learners can connect with instructors and fellow students from different cultural backgrounds, exchanging ideas and perspectives. This globalized approach to education broadens horizons, encourages diversity of thought, and promotes cross-cultural understanding. Learners can tap into a vast network of resources, collaborate with peers, and benefit from diverse perspectives, enriching their learning experience.
The Role of Smart Classrooms
Smart classrooms play a pivotal role in online learning solutions, combining technology with traditional teaching methods. These classrooms are equipped with interactive displays, multimedia tools, and collaborative software to create an engaging and dynamic learning environment.
Benefits of Smart Classrooms
1. Enhanced Teaching Methods
Smart classrooms empower educators with innovative tools and resources to enhance teaching methods. Interactive whiteboards, multimedia presentations, and digital learning materials captivate students' attention and facilitate effective knowledge transfer. Teachers can incorporate videos, animations, and real-time demonstrations to illustrate complex concepts and make learning more enjoyable and accessible.
Technology-based assessment tools enable instant feedback, allowing teachers to assess student progress and understanding in real-time. This timely feedback enables educators to adapt their teaching strategies and provide targeted support to individual learners.
2. Improved Student Engagement
Smart classrooms foster increased student engagement through interactive learning experiences. Collaborative projects, group discussions, and virtual brainstorming sessions encourage active participation and collaboration among students. The integration of technology and interactive tools creates an immersive learning environment that motivates students to explore, inquire, and discover knowledge independently.
By leveraging gamification techniques, such as educational games and quizzes, smart classrooms transform the learning process into an interactive and enjoyable experience. Students become active participants, competing with classmates, earning rewards, and progressing through levels as they demonstrate their mastery of concepts.
3. Individualized Learning Experiences
Smart classrooms support individualized learning experiences, catering to the unique needs and abilities of each student. Learning management systems and data analytics provide insights into student performance, identifying areas where additional support or intervention is required. Teachers can track progress, identify learning gaps, and provide personalized guidance to help students reach their full potential.
By offering adaptive learning paths and resources, smart classrooms allow students to learn at their own pace and focus on areas that require more attention. Differentiated instruction ensures that every student receives the necessary support and challenge to optimize their learning outcomes.
4. Promotes Digital Literacy
In an increasingly digital world, promoting digital literacy has become essential. Smart classrooms play a crucial role in developing students' digital skills and competencies. By integrating technology into daily classroom activities, students become familiar with digital tools, software, and online resources.
Through hands-on experience with devices such as interactive displays, tablets, and educational apps, students develop proficiency in navigating digital platforms, critically evaluating online information, and effectively utilizing digital resources. This digital literacy equips students with the necessary skills to thrive in the digital age, where technology plays an integral role in various aspects of life.
Conclusion
Online learning solutions, coupled with the integration of smart classrooms, have unlocked the immense potential of e-learning. The flexibility, personalization, interactivity, and global accessibility offered by these solutions have revolutionized the educational landscape. As we embrace the digital age, it is crucial to harness the benefits of online learning and empower learners with the tools they need to thrive in a rapidly evolving world.
E-learning has made education accessible to individuals worldwide, breaking down barriers of time, location, and resources. The advantages of online learning solutions, such as flexibility, personalized instruction, interactive content, and access to global resources, have transformed traditional educational paradigms.
Smart classrooms, with their technological advancements and interactive features, complement online learning solutions by creating engaging and dynamic learning environments. These classrooms empower educators to adopt innovative teaching methods and provide individualized support, fostering student engagement and academic success.
By embracing e-learning and leveraging online learning solutions, we can shape a future where education knows no boundaries. Learners of all ages and backgrounds can unlock their full potential, acquire new skills, and pursue their educational aspirations, regardless of geographical limitations. Let us embrace the power of e-learning and smart classrooms to pave the way for a brighter and more inclusive educational landscape.
Image Gallery