Which one is better using Smartboard or Whiteboard?
The newest educationa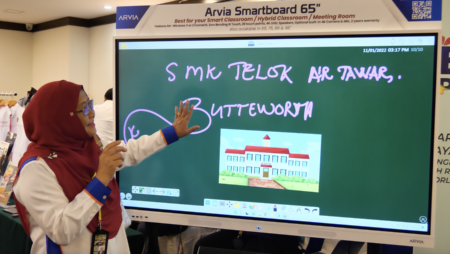 l and office tend to emphasize the functionality of the Interactive Whiteboard or we call is as smartboard. Whereas traditional corpus, including dry-erase boards, favor more significant educational institutions, they are ideal for attracting greater attention to educational institutions that focus on the extra value that the Interactive Whiteboard provides. Smartboard  software is often offered, resulting in flexibility and productivity in the classroom. But being a leader in the business world is far from our main objective.
You can use your existing mixture of a projector to integrate with a smartboard for a more anticipative classroom environment.
1. Improve Student Participation
Instead of focusing on a PowerPoint summarizing a thirty-minute information presentation for individuals watching from across the room, an smartboard permits team members to interact directly with the material being shared. Files can be shared, accessed, edited, and saved directly on the board. Meeting planners can illustrate ideas live, making alterations as necessary along the way depending on the progress or direction of the discussion.
2. Better two way communications in class
Not only can files be shared at meetings, but an interactive smartboard is also a means for the remote audience interactively to share the display screen in particular ways. This allows all members of the organization to receive identical and single pieces of information. At the end of the meeting or presentation, the meeting leader can compose, download, and share all of the documents discussed in the meeting or presentation.
3.Effective presentation and annotation
In contrast, to file sharing, interactive whiteboard users can continue making changes to an editable document throughout the session. Video and advance tools included with enable visualization of linked content, anchoring, hyperlinks, videos, and many more digital tools that facilitate communication and render documents firmer. Writing appears unambiguous, and less likely for readers to be misinterpreted.
4.Data sharing and interconnectivity
Implementation of hardware quality along with mobile connectivity compatibility can be improved with interconnectivity with Wi-Fi connectivity. Board interconnections bring an individual wireless-enabled Android device and a single application, allowing access to a more comprehensive range of data transfers and interconnections.
5.Information at fingertips
In addition to one hand, 0 to 5 fingers can allow us to manipulate interactive whiteboards without a mouse, no pointers, and no stains anywhere. Users are unable to do this in a strange location with a document.
The Interactive Smartboard Advantages
Specially designed for education and business environments, this system's low cost allows for the use of an existing projector, TV, or board, which allows for high-resolution images and real-time writing speed. Instant duplex display system allows for a vibrant picture with no glare, and simultaneous multi-user capabilities provide a creative opportunity to learn new skills and to have fun while learning or meeting. the idea that it takes on average about four tries to reach people who attend the preview.
A suggestion for many reasons. Such as notes on how easy and appealing they are to let customers walk through the cabin firsthand, and the line up of convenient products that allow you to sell briskly from a low, extravagant range.
Interactive whiteboards have now become an irreplaceable part of schools and colleges because of their ability to boost productivity and the efficiency of staff members. Their illuminating capacities provide teachers with a better means to keep pupils focused on their assignments.
The many benefits of interactive conference or videoconferencing systems with smartboard are apparent, so you could do plenty of good in your college or business if you opt for these units. Choosing an interactive whiteboard system interactive conference or videoconferencing system requires the expenditure of money, but the return will be worth any expense.
The robust technology provided by this platform allows students and enterprise groups to virtually return all the time, have a convivial coexistence, and engage with the others in the area where they reside as well as with teachers and parents.
Both presenters and participants can advance their understanding of business concepts and academic subjects that were previously not uncovered. For academic institutions and companies that use interactive whiteboards, presenting their displays and interest have unmatched success.
As for interactive whiteboards, anyone can continue enhancing their comprehension of business and academic subjects. Technology has offered academic institutes and companies a choice to display and tell their insights and interests with greater success.
Disadvantage using Whiteboard
1.Glare
Chalkboards consisting of white paper against a white background are much easier for visually impaired students to read than boards with black, glossy paper. Whiteboards cleaned with white paper can create an exceptionally dim glare, making it hard for you to decipher what is written.In the red, green, and orange colored text, colorful markers are marked as exceptionally engaging and useful for teachers to use while writing an essay. Still, too much use of the same markers can decrease a learner's reading abilities. Black markers work best against white paper to minimize glare and enhance contrast.
2.Expenses
The dry-erase markers used on both chalkboards and whiteboards tend to be especially simple and vivid, therefore serving to incite students and teachers to write clearly. As a result, dry-erase marker heads typically wear out faster than those of chalk and must be replaced more often. A package of 10 can cost anywhere from $8 to $8. Unlike a stick of chalk that visibly decreases in size, a marker's last hours are not always evident–an educator can start her class for the day and realize that she does not have a working marker after only a few hours have passed.
3. Smells and Odor
The act of rubbing chalk over the chalkboard causes someone's hair to stand on end, but chalk lacks a fragrance. Dry-erase markers are soft and quiet, but they may expel volatile organic compounds in the classroom and contribute to airborne pollutants.Smaller children or other individuals with chemical sensitivities may experience throat or eye inflammation when exposed to whiteboards for long periods. Because whiteboards dedicated to the use of alcohol-containing cleaners leave behind an unpleasant odor, special cleaners used to clean them must be used.
4. No marker size
A disadvantage that has been often highlighted in the case of a whiteboard is that it often causes contrast issues for people with vision impairment issues. Left people handed also have a hard time when they have to write on the whiteboard since nearly all lefties tend to smudge the content that they have already written because of the way that they hold writing and brush it in different directions.
Yet another criticism that whiteboards have received is that you cannot draw heavier lines or lighter lines and differentiate them just as you would have been able to use chalkboards.With all of the pros and con's listed out gradually everything will move towards a better learning environment using technology, especially smartboard in a smart classroom
Image Gallery