Explore the profound impact of hybrid learning on professional development and discover how this innovative approach to education can revolutionize career growth and lifelong learning.
Introduction
In the fast-paced and constantly evolving world of education, a groundbreaking approach known as hybrid learning has emerged as a game-changer for professional development. This article delves deep into the profound impact of hybrid learning on individuals' career growth, shedding light on its remarkable benefits, unique challenges, and transformative potential. By seamlessly blending the strengths of online and traditional classroom instruction, hybrid learning has revolutionized the way professionals acquire new skills, stay relevant in their industries, and navigate the demands of an increasingly dynamic work environment. With its flexible and adaptable nature, hybrid learning has garnered attention as a powerful tool for lifelong learning, enabling professionals to embrace new opportunities and propel their careers to new heights.
The Rise of Hybrid Learning
Understanding Hybrid Learning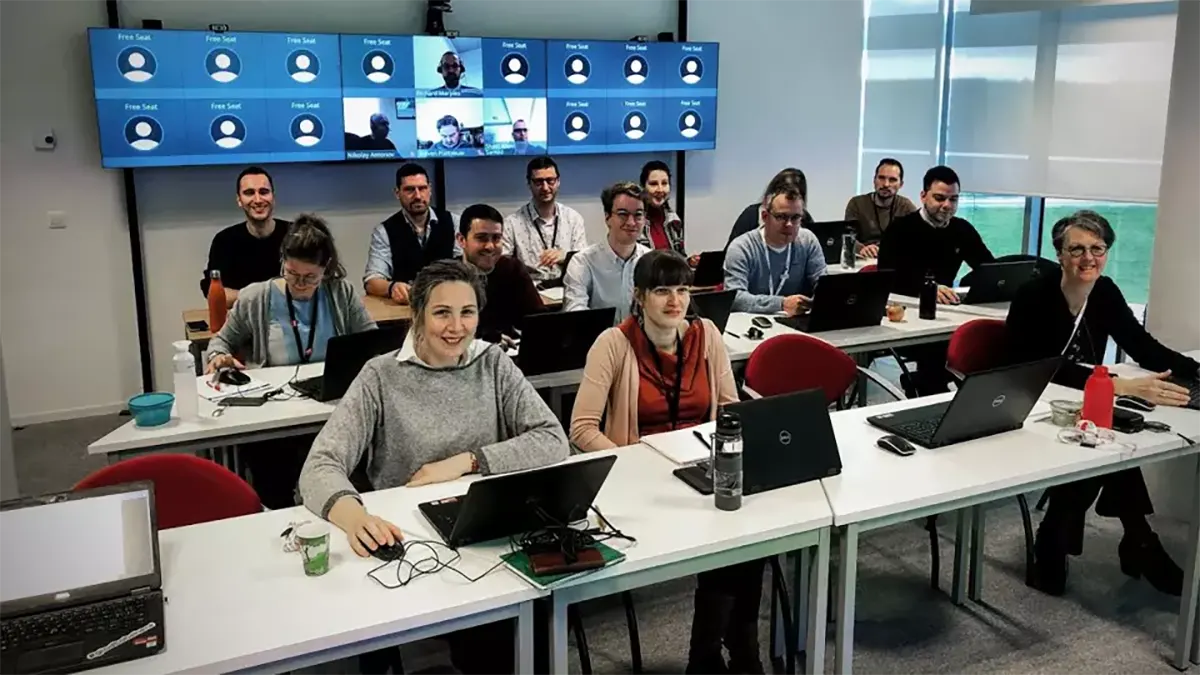 Hybrid learning, also known as blended learning, is an educational methodology that combines online and traditional classroom instruction. It integrates face-to-face interactions with virtual platforms, creating a dynamic and flexible learning environment. With hybrid learning, individuals can access course materials, engage in discussions, and complete assignments through online platforms, while still participating in in-person sessions for collaborative activities, hands-on exercises, and practical demonstrations.
The Advantages of Hybrid Learning
Hybrid learning offers numerous advantages that contribute to professional development:
Flexibility and Convenience: The asynchronous nature of online learning allows professionals to study at their own pace, accommodating busy schedules and personal commitments. It provides the freedom to access course materials anytime, anywhere, fostering a conducive learning experience.
Personalized Learning: Blended learning employs adaptive technologies and tailored content to cater to individual learning styles, ensuring a personalized approach that maximizes comprehension and retention of knowledge.
Enhanced Collaboration: In-person sessions within hybrid learning enable professionals to engage in face-to-face discussions, group projects, and networking opportunities. This promotes meaningful collaboration, the exchange of ideas, and the development of critical interpersonal skills.
Real-World Application: blended learning often incorporates practical, hands-on activities that simulate real-world scenarios. By bridging theory with practice, professionals gain practical skills and experience that directly translate to their work environments.
Lifelong Learning Opportunities: The flexibility of hybrid learning allows professionals to engage in continuous learning throughout their careers. They can update their skills, explore new fields, and adapt to emerging trends, promoting career growth and adaptability.
The Impact of Hybrid Learning on Professional Development
Bridging the Skills Gap
One of the significant impacts of hybrid learning on professional development lies in bridging the skills gap. As industries evolve rapidly, traditional education may struggle to keep up with the pace of change. Blended learning addresses this challenge by providing professionals with access to up-to-date knowledge, industry-relevant skills, and cutting-edge tools.
Through online modules, professionals can explore the latest advancements and trends in their respective fields. They can acquire technical skills, stay abreast of industry best practices, and develop a deep understanding of emerging technologies. The in-person components of hybrid learning then provide opportunities for hands-on application, problem-solving, and collaboration, reinforcing the theoretical knowledge gained online.
Continuous Learning and Adaptability
In today's competitive job market, professionals must demonstrate adaptability and a commitment to lifelong learning. Blended learning facilitates this by offering a framework for continuous personal and professional growth. The flexibility of online modules enables individuals to engage in learning at their own pace, allowing them to balance their work and personal commitments while pursuing further education.
Moreover, hybrid learning equips professionals with the skills and mindset necessary to adapt to rapid changes in their industries. By fostering critical thinking, problem-solving abilities, and adaptability, individuals become better equipped to navigate complex work environments and embrace new challenges and opportunities.
Networking and Collaboration
Successful professional development often hinges on building a robust network and collaborating with peers in the industry. This solution provides a unique opportunity for professionals to connect with like-minded individuals, experts, and mentors. The in-person components foster meaningful relationships, enabling professionals to expand their network, share insights, and collaborate on projects.
Through blended learning, professionals can access diverse perspectives, tap into collective intelligence, and develop a support system that extends beyond the classroom. These connections can lead to career-enhancing opportunities, mentorship, and even potential collaborations on entrepreneurial ventures.
Conclusion
In conclusion, the impact of hybrid learning on professional development is profound. By harnessing the benefits of both online and in-person learning, blended learning offers flexibility, personalized learning experiences, and real-world application. It bridges the skills gap, promotes continuous learning and adaptability, and facilitates networking and collaboration.
As professionals seek to remain competitive and grow in their careers, embracing hybrid learning can unlock a wealth of opportunities. With the ability to acquire new skills, stay relevant in dynamic industries, and foster meaningful connections, individuals can position themselves for success in an ever-changing professional landscape.
Embrace the transformative potential of hybrid learning and embark on a journey of continuous growth and lifelong learning.
Image Gallery