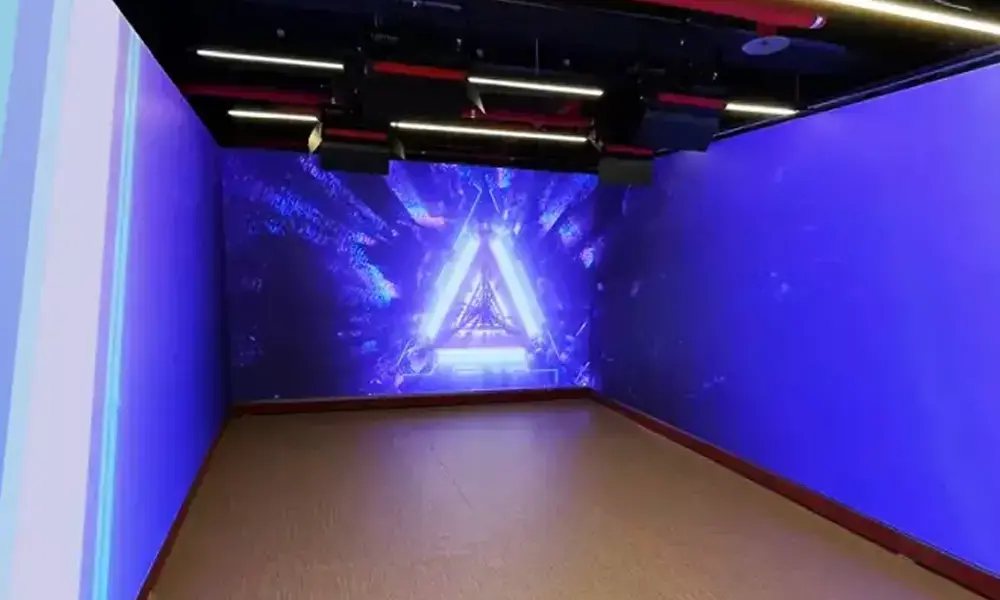 Introduction
In today's digital age, businesses are constantly seeking innovative ways to captivate their audiences and stand out from the competition. One powerful tool that has gained tremendous popularity is videowalls. With their ability to deliver visually stunning content and create an immersive experience, it's become an essential element in enhancing visual impact and engagement. In this article, we will explore the numerous benefits of videowalls and how they can help businesses leave other websites behind in terms of captivating their target audience.
What are Videowalls?
Is large-scale displays made up of multiple screens seamlessly arranged to create one cohesive visual canvas. These impressive installations can range from a few screens to dozens, providing businesses with a versatile platform to showcase their content. Whether it's a retail store, corporate event, trade show, or even an educational institution, its offer a captivating way to deliver messages, engage viewers, and leave a lasting impression.

Enhancing Visual Impact
1. Immersive Experience
One of the key advantages of videowalls is their ability to create an immersive experience for viewers. By extending visuals across a larger canvas, it grab attention and make a lasting impact. The sheer size and brightness of these displays draw people in, allowing businesses to deliver their message with maximum impact. Whether it's a product demonstration, an advertisement, or an informative video, videowalls ensure that content stands out, leaving a memorable impression on the audience.
2. Dynamic Content
Next, this solution provide businesses with the opportunity to showcase dynamic content that captures the attention of viewers. With the ability to display high-definition videos, animations, graphics, and live feeds, it enable businesses to deliver their message in a visually engaging manner. The flexibility to change content on the fly allows for real-time updates, ensuring that the displayed information is always relevant and captivating. This adaptability keeps viewers interested and encourages them to interact with the content.
3. Customizable Layouts
Another advantage is they are customizable layouts. Businesses have the freedom to configure the screens in various arrangements to suit their specific needs. Whether it's a single large canvas or multiple sections displaying different content simultaneously, this solution offer unparalleled flexibility. This feature allows businesses to create visually appealing displays that align with their branding and effectively communicate their message.
Boosting Audience Engagement
1. Attention-Grabbing Displays
Videowalls are attention magnets, naturally drawing the gaze of passersby and event attendees. The combination of vibrant visuals, dynamic content, and immersive experience captivates viewers and encourages them to spend more time engaging with the display. This increased dwell time provides businesses with a unique opportunity to convey their message effectively and leave a lasting impression on their target audience.
2. Interactive Capabilities
Beyond visual impact, it's also offer interactive capabilities that further enhance audience engagement. By incorporating touch-screen technology, motion sensors, or gesture recognition, businesses can encourage viewers to actively interact with the content. Whether it's navigating through product catalogs, playing interactive games, or exploring informative displays, the interactive nature of videowalls creates a memorable and engaging experience for the audience.
3. Social Media Integration
In the age of social media, businesses can leverage videowalls to increase their online presence and engage with their audience in real-time. By incorporating social media feeds, hashtags, or user-generated content, businesses can encourage viewers to share their experience on various platforms, generating organic reach and spreading brand awareness. This seamless integration between the physical and digital worlds amplifies the impact of videowalls.
Conclusion
Videowalls have emerged as a game-changing technology that enhances visual impact and engagement for businesses across various industries. Their ability to create immersive experiences, deliver dynamic content, and boost audience engagement sets them apart as a powerful tool for captivating viewers and leaving a lasting impression. By incorporating this solution into their marketing and communication strategies, businesses can elevate their brand presence, increase audience interaction, and ultimately drive better results.
In the competitive online landscape, businesses need to embrace innovative approaches to stand out and differentiate themselves. Dynamic displays provide a unique opportunity to showcase products, tell compelling stories, and engage viewers in ways that traditional methods simply cannot match. By investing in advanced display technology, businesses can create memorable experiences that leave other websites behind, captivating their target audience and driving higher levels of customer engagement.
So, if you are looking to enhance your visual impact and engagement, consider integrating these modern displays into your marketing and communication efforts. Harness the power of dynamic content, immersive experiences, and interactive capabilities to captivate your audience and leave a lasting impression. Embrace the potential of this solution and watch as your brand stands out in the digital landscape, leaving competitors behind.
Remember, the key to success lies in delivering high-quality, captivating content that resonates with your audience. With advanced display technology, you have the ability to create visually stunning presentations that grab attention, engage viewers, and drive meaningful interactions. Embrace the power of modern displays and elevate your brand's visual impact and engagement to new heights.
To learn more about how videowalls can transform your business and leave other websites behind, visit us at https://www.israk.my/. Explore our range of solutions and discover the possibilities that await you.
Image Gallery