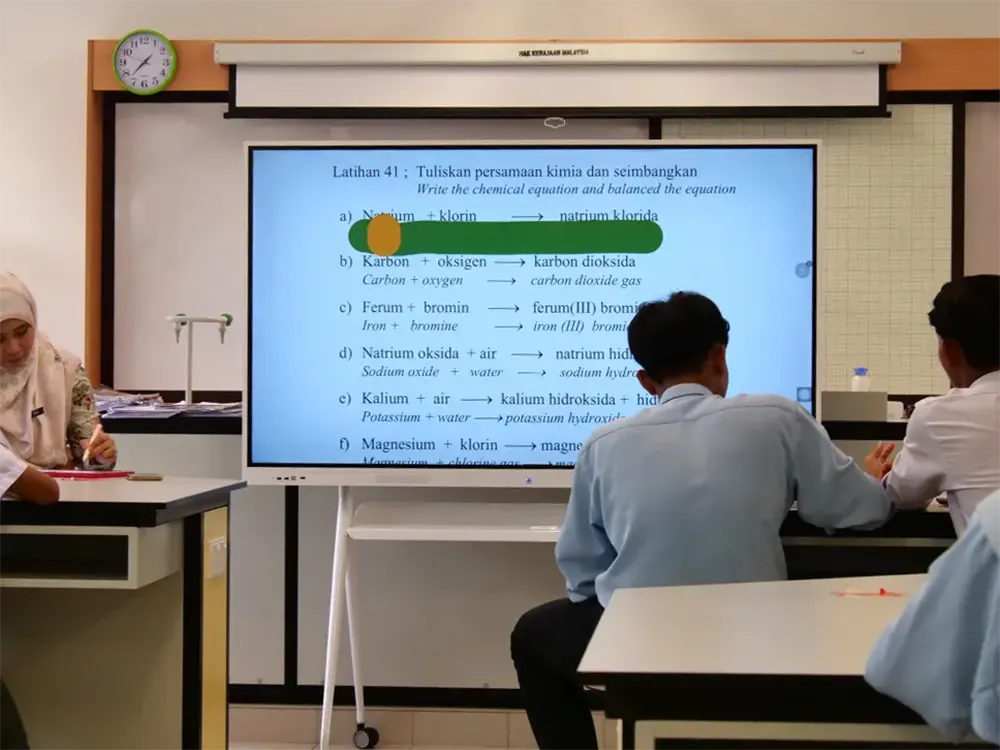 Experience the transformative impact of smartboard solutions in revolutionizing education. Explore the power of interactive smartboards in creating dynamic and engaging learning environments. Discover how smartboards empower educators to deliver immersive lessons, foster student collaboration, and enhance information retention. Embrace the future of education with smartboard technology, enabling interactive lessons, digital content integration, and personalized learning experiences. Elevate education to new heights with smartboard solutions that inspire creativity, critical thinking, and student engagement.
Introduction
In today's digital age, technology has revolutionized various aspects of our lives, including education. Online learning solutions have emerged as powerful tools to enhance the educational experience for students and educators alike. With the advent of smartboards, interactive learning, and smart classrooms, traditional educational methods have been transformed, creating new opportunities for engaging and effective teaching practices. In this article, we will explore how these innovative technologies are shaping the future of education and empowering learners worldwide.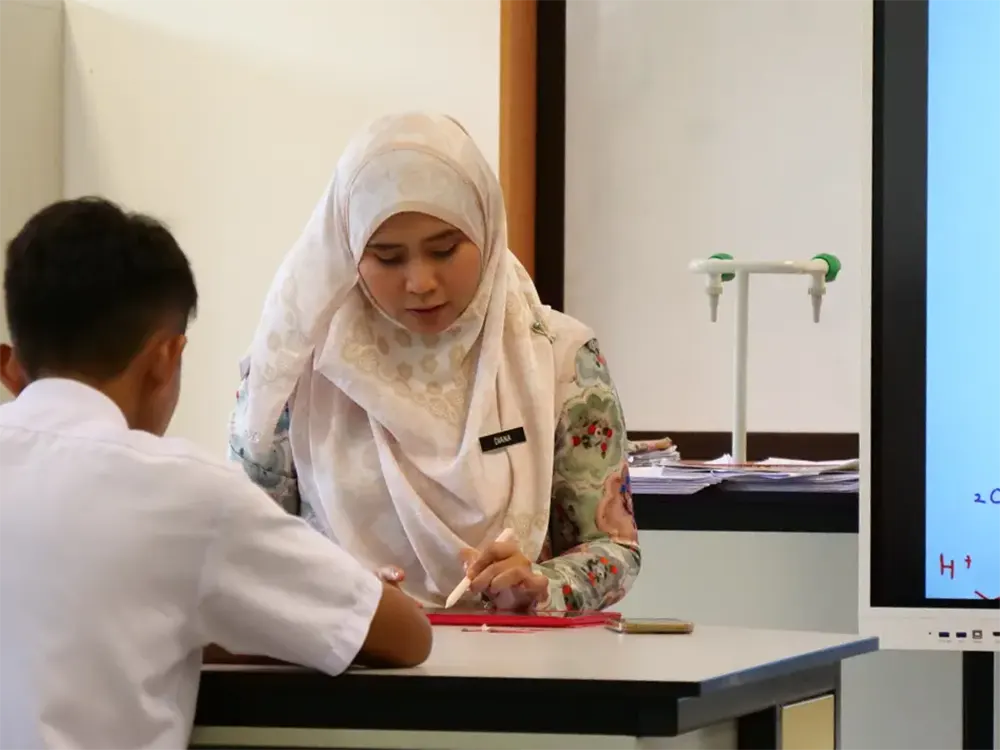 The Rise of Smartboards
What is a Smartboard?
A smartboard, also known as an interactive whiteboard, is a touch-sensitive display that can be connected to a computer, allowing users to interact with digital content using their fingers or a stylus. These boards combine the power of technology with traditional teaching methods, providing a dynamic and immersive learning environment.
Benefits of Smartboards in Education
Smartboards offer numerous benefits that contribute to an enriched learning experience. Here are a few key advantages:
Interactive Learning: Smartboards enable interactive learning experiences by allowing students to actively participate in lessons. They can write, draw, and manipulate digital content, fostering engagement and collaboration within the classroom.
Multimedia Integration: Smartboards facilitate the integration of multimedia resources, such as videos, images, and interactive applications, into lessons. This multimedia-rich approach appeals to different learning styles and enhances comprehension and retention.
Real-Time Feedback: With smartboards, teachers can provide instant feedback to students, allowing for immediate clarification and reinforcement of concepts. This timely feedback promotes a deeper understanding of the subject matter.
Versatility: Smartboards offer versatility in teaching approaches. Teachers can switch between different modes, such as whiteboard mode for traditional writing, touchscreen mode for interactive activities, and presentation mode for multimedia-rich lessons.
Implementing Smartboards in Classrooms
To implement smartboards effectively, schools need to consider the following steps:
Training and Professional Development: Educators should receive comprehensive training on using smartboards and integrating them into their teaching practices. Professional development workshops and resources can help teachers become proficient in utilizing the technology. At Israk, we have Arvia Certified Educator, our aim is to provide teachers with the opportunity and experience to use Arvia Interactive Smartboards and further advance the digitalization of education.
Curriculum Integration: Smartboards should be seamlessly integrated into the curriculum to support teaching objectives. Educators can align their lesson plans with interactive activities and resources available on the smartboard platform.
Technical Support: Schools should establish a robust technical support system to address any hardware or software issues related to smartboards. This ensures smooth operation and minimizes disruptions during teaching sessions.
The Power of Interactive Learning
What is Interactive Learning?
Interactive learning refers to an educational approach that actively involves students in the learning process through participation, collaboration, and hands-on activities. It encourages critical thinking, problem-solving, and engagement, enabling students to become active contributors to their education.
Advantages of Interactive Learning
Interactive learning methodologies offer numerous advantages, promoting a holistic learning experience. Let's explore some key benefits:
Engagement and Motivation: Interactive learning captures students' attention and enhances their motivation to learn. By actively participating in activities, students develop a sense of ownership and a deeper connection to the subject matter.
Critical Thinking and Problem-Solving: Interactive learning fosters critical thinking skills as students analyze, evaluate, and apply knowledge in real-world scenarios. It encourages problem-solving abilities and develops creative and innovative thinking.
Collaboration and Communication: Interactive learning promotes collaboration among students. It enables peer-to-peer discussions, group projects, and cooperative learning activities, fostering communication skills and teamwork.
Personalized Learning: Interactive learning allows for personalized instruction, catering to individual learning needs and preferences. It enables adaptive learning pathways, where students can progress at their own pace, explore additional resources, and receive immediate feedback, ensuring a tailored learning experience.
Implementing Interactive Learning Strategies
To effectively implement interactive learning strategies, educators can consider the following approaches:
Student-Centered Activities: Design activities that encourage active participation and engagement. Incorporate group discussions, hands-on experiments, simulations, role-playing, and problem-solving tasks to promote interactive learning experiences.
Technology Integration: Leverage technology tools and platforms that support interactive learning. Utilize educational apps, online collaboration tools, virtual reality (VR) simulations, and gamified learning platforms to create interactive and immersive learning environments.
Collaborative Projects: Encourage collaborative projects and group assignments that require students to work together to solve problems, analyze data, and present their findings. This fosters teamwork, communication skills, and peer-to-peer learning.
Formative Assessment: Implement formative assessments throughout the learning process to gauge student understanding and provide timely feedback. Use quizzes, online polls, concept maps, and peer evaluations to assess learning progress and identify areas for improvement.
Defining Smart Classrooms
Smart classrooms are technologically advanced learning spaces that integrate various educational technologies, such as smartboards, interactive displays, audio systems, and internet connectivity. These classrooms aim to create an interactive and immersive environment that enhances teaching and learning experiences.
Key Features of Smart Classrooms
Smart classrooms offer several key features that revolutionize traditional teaching methods:
Interactive Displays: Smart classrooms are equipped with interactive displays, such as smartboards or touchscreens, which allow teachers and students to interact with digital content using touch or stylus inputs.
Digital Resources: Smart classrooms provide access to a wide range of digital resources, including educational software, e-books, multimedia presentations, and online research materials, enhancing the availability and accessibility of learning materials.
Collaboration Tools: Smart classrooms promote collaboration and communication through the integration of collaborative tools, such as video conferencing, real-time collaboration platforms, and shared digital workspaces.
Data Analytics: Smart classrooms utilize data analytics to track student progress, identify learning gaps, and provide personalized recommendations for further learning. This data-driven approach enables targeted interventions and adaptive learning strategies.
Benefits of Smart Classrooms
Smart classrooms offer numerous benefits that positively impact both educators and students:
Engaging Learning Environment: Smart classrooms create an engaging and dynamic learning environment, capturing students' attention and fostering active participation.
Personalized Instruction: Smart classrooms allow for personalized instruction tailored to individual student needs and learning styles. Teachers can adapt content, pace, and instructional strategies to optimize learning outcomes.
Enhanced Collaboration: Smart classrooms facilitate collaboration and peer-to-peer learning. Students can work together on projects, share ideas, and engage in interactive discussions, promoting social and communication skills.
Efficient Classroom Management: Smart classrooms streamline administrative tasks, such as attendance tracking, grading, and resource management, allowing teachers to focus more on instructional activities.
Conclusion
In conclusion, online learning solutions, including smartboards, interactive learning, and smart classrooms, have revolutionized the education landscape. These technologies have transformed traditional teaching methods, providing opportunities for enhanced engagement, interactivity, and personalized learning experiences. Smartboards enable interactive and multimedia-rich lessons, fostering student participation and real-time feedback. Interactive learning methodologies promote active involvement, critical thinking, and collaboration, preparing students for the challenges of the future. Smart classrooms integrate various educational technologies to create immersive and data-driven learning environments. By embracing these innovations, educators can enhance education and empower students to thrive in an increasingly digital world. Embracing online learning solutions is key to staying ahead in the field of education
Image Gallery