Professional Live Streaming setup in 2023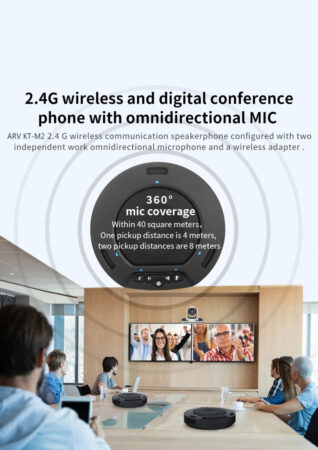 In 2022, companies must begin streaming live video. Video content is in high demand across various industries. For managing remote employees, streaming events, and communicating with consumers, a live streaming solution is necessary. The one item that organisations should invest in right now is streaming equipment.
However, what if you have to start streaming right away? You can probably utilise the equipment you already have, such your tablet with an integrated audio-video recorder or your smartphone with a built-in microphone.
Do you intend to create a professional stream for your business? Then you should invest in specialised live streaming equipment.
Unsure on what to purchase? Rest easy! We offer a complete guide to the top live streaming tools, so you're covered.
Therefore, if you're unsure of what equipment to utilise to generate a professional live broadcast, this information will surely be useful. We'll help you set up and prepare everything before it's time to push record and broadcast live video.
In this article, we'll go into great detail on the best live streaming equipment for each kind of show, including:
The four main components of a live streaming setup are as follows.
Video cameras, audio encoding, and mixing gear are needed for live streaming from mobile devices in company and other places.
Networks for Content Delivery in Streaming Video Add-Ons (CDNs)
Final Thoughts
These Four Major Components Are Required for a Live Streaming Setup
You might be wondering how to set up a live feed. or "What equipment do I need for streaming?"
For live streaming, you must first take into account the following four factors:
Video and Audio Source:
Both video and audio are required for streaming. There are many potential sources for this. Typically, your footage will come from cameras, desktops, or mobile screens. The audio will originate from microphones, mixer feeds, and other audio equipment, among other sources.
Your audio and visual content will be recorded by a video encoder and formatted for online distribution. Hardware, software, and RTMP encoders are all available alternatives.
To start streaming, send your content to this location. Your streaming location will be the video streaming website of your choice. If you look long and hard enough, you may be able to find a paid video streaming service or one of the many free video streaming sites.
Internet connection:
Live broadcasting needs a steady internet connection. Despite not always being necessary, fibre internet is ideal for streaming media (particularly in HD or 4K).
Your encoder must be connected to both your audio and video sources as well as your video streaming service.
Once everything is ready, click "Go Live" on your video streaming website to start your live broadcast, switch on your camera, and begin recording.Knowing each of these components better, we can determine which live streaming equipment is ideal for live broadcasting specialists.a video camera
Utilizing a live video feed
Viewers want high-quality broadcasts that are captured by professional video cameras. Now is the time to advance your live broadcast.
A video camera is the most important piece of equipment for a good live broadcast. You'll require a top-notch video camera in order to record your content. There are thousands of different live streaming cameras available, each with a different set of features and price points.
The three different classes of video cameras are entry-level, prosumer, and professional. Below, you'll find our picks for the best cameras in each category to help you decide.
Beginner's Guide to Video Camera
The majority of the time, entry-level video cameras are lightweight and simple to use. Entry-level cameras typically cost less than high-end video cameras. The majority of entry-level video cameras can produce high-quality video recordings when utilised appropriately and under the right lighting conditions.
Cameras at the entry level often emphasise automatic settings and lack many manual capabilities. Additionally, their internet access features are frequently fairly basic. They make good live streaming equipment for mobile devices because they are typically transportable and relatively priced.
Examples:
smartphones with camera
beginner camcorders and cameras for taking pictures
private usage cameras
A prosumer camera is a high-quality video camera designed for people with some professional-level needs and experience. It is a compromising option. The image quality of prosumer cameras is frequently far superior than that of traditional consumer cameras.
Most prosumer cameras come with HDMI connections. Despite having more manual controls, professional-grade cameras usually have a completely customizable design.
Exclusive Video Cameras
Professional video cameras use large, high-resolution sensors to deliver excellent views. Professional cameras feature more manual controls and more complex settings when compared to the other cameras on the list above. They also provide you more control over the video quality.
With a professional camera, it might even be possible to use interchangeable lenses. Industry-accepted connection protocols like XLR and SDI can be used. A professional video camera could cost as much as $25,000. Prices range from $1,500 to that amount.
Examples:
If you are just beginning with broadcasting, a basic camera should be adequate for the time being. If you want to stream live events more expertly, you need invest in a prosumer or even a professional video camera.
If you want to produce high-quality professional live streaming, you might want to think about purchasing a pro or at the very least a prosumer video camera. It might not be the same as what you currently need. Your investment should eventually pay off if you plan to stick with it for the long run.
Sound Resources
Equipment for audio streaming
When you pick the right mics for a live stream, you'll advance from novice to pro.
When it comes to videos, audio quality is really essential. Even if the images jerk, viewers are more likely to stick around when the audio is loud. Studies have also shown that this is true.
Similar to how there are three tiers for video, there are three tiers for audio live streaming technology:
Equipment for Low to Midrange Audio
on the built-in microphone of a PC or phone
cameras for entry-level users and prosumers that include mics
High-End to Medium-End Audio Equipment
portable USB devices
Professional live video cameras have built-in microphones, which fit the 3.5 mm standard.
Devices with High-Quality Audio
the XLR microphone
You can improve audio quality by switching out the built-in microphone on your phone, tablet, or entry-level video camera for a straightforward wired 3.5mm lavalier microphone. If you use a more expensive 3.5mm microphone, your audio quality will be even better.
To provide the highest audio streaming quality possible, use an XLR microphone. For durability and quality, XLR microphones have long been the industry standard. If you want the best audio for your live broadcasts, you need get at least one XLR microphone.
Another issue to consider is how microphones pick up sound. This is especially true for mics that cost more money. That's because you'll typically have more pick-up pattern options available to you as you progress up the pricing scale.
In audio recording technology, the way a microphone picks up sound is referred to as a pickup pattern. The following are the most widely used microphone pickup patterns, however there are many others:
Cardioid: This pattern captures sound from the microphone's front and sides. When visualised, the pattern resembles a heart in some way.
Figure-8: This configuration allows for equal sound capture from both sides of the microphone. When visualised, it looks to be the number 8.
Omnidirectional: This pattern effectively captures sound coming from all directions. When envisioned, it looks to be a circle.
Make sure the microphone's pickup pattern fits your requirements and your broadcasting goals before using it for live streaming. You need a microphone that can pick up background noise for some broadcasts, such as those of live events. For other purposes, such as video tutorials, you require a microphone that can only pick up one voice and no background noise.
By picking a microphone with the right pickup pattern, you can improve the quality of your live stream.
Blending equipment
A live-streaming mixing system
Using mixing tools, various audio and video streams can be combined.
Mixing equipment may be useful if you plan to broadcast lengthy, multi-camera live streaming sequences. This gives you the option to switch between various video and audio sources while conducting a live broadcast.
In situations like these, blending is important:
recordings of music inauguration of a sporting event
conferences for business at your company
Hardware switchers are ideal when you need to shoot from several different camera angles. These devices make changing cameras as easy as pressing a button.
Blackmagic Design ATEM Television Studio Pro 4K Live Production Switcher is a $3,245 professional live video switcher.
Up to four HDMI and four SDI camera connections are supported by this device, which also comes in an 8-camera SDI version. You can now switch between cameras more easily by using software on a connected computer.
When selecting the best piece of video mixing gear, bear the following things in mind:
dimension of the body
the sources and results
Automation and connectivity
flight operations
An interface for users
For a challenging shoot, you'll frequently have multiple audio sources available. For this, some sort of audio mixing will be required. If you use live stream encoding software, you might be able to mix digitally on your on-site computer ("on the fly").
However, it is more adaptable to record the audio sources using a different audio mixer. In this case, you can import a clear sound signal into your encoder after independently modifying the levels and other features.
When selecting the best audio mixing equipment, take into account the following characteristics:
channel counts for data inputs, outputs, and auxiliary buses for monitoring mute or on/off switches via a network app.
Larger live streaming events will probably require more advanced broadcasting options, like those that combine video and audio, let you broadcast from multiple camera angles, and let you customise the audio experience.
For brief and simple live broadcasting events, mixing equipment is frequently not even necessary.
Encoders
The fourth crucial piece of live streaming equipment you need is an encoder. The process of compressing external video files so they are saved as a single flowing video rather than as individual images is known as video encoding. Video encoding reduces the files' size while maintaining the highest level of quality.
The top eight reasons for encoding videos are as follows:
file compression
Streaming video should have fewer pauses.
Changes in ratio or resolution
Change the audio setting or format
To reach a predetermined target bit rate, convert outdated files to current formats.
Make a video work on a specific platform (computer, tablet, smartphone, smartTV, legacy devices)
adapt a film to fit a particular service or programme
Hardware encoders and software encoders are the two main categories of encoders.
Your live streaming setup will require either a hardware encoder or a software encoder. The last piece of video streaming hardware is necessary for creating high-quality live streams.
Hardware Encoders
An algorithm is used by specialised processors called hardware encoders to convert video and data into streamable information. Both large, permanently installed fixtures and small, portable boxes are available for these live streaming encoders.
Although they can accommodate many sources, SDI and HDMI are the most widely used. They are ideal for business use because they are usually built to last and can handle continuous video streaming without crashing. Some specialised hardware encoders on the market use batteries and 5G LTE connectivity to stream live video from remote locations.
Computer software encoders
Software encoders are programmes that use computers or other computing devices, like laptops or desktops, to encode media. To record video, they must be used in conjunction with a capture card or another gadget that links your live streaming cameras to your computer. Here are a few examples of well-known software encoders:
VidBlasterX, a programme for streaming videos, and vMix Solutions for Live Wirecast Production Software for OBS Studio Broadcasting Software
These software packages also include mixing and production features. They frequently appeal to live streaming companies due to their low cost and customization options.
When selecting the best encoder for your live stream, you should keep in mind that software encoders are slower than good hardware encoders.
Encoders that support RTMP
If you're using an RTMP encoder for live streaming, you need hardware or software that is RTMP (real-time messaging protocol) compatible. When it comes to RTMP encoding, broadcasters have access to a wide range of hardware and software encoders.
Every need and every financial circumstance has options. The most recent application for RTMP ingest technology is the transfer of video content from an encoder to a video hosting platform, and vMix, Wirecast, OBS Studio, and VidBlasterX all support it.
Mobile live-streaming technology
For mobile live streaming as opposed to studio-based streaming, different equipment is required. Live streaming content can be done with just a smartphone, particularly one with a capable camera like the new iPhone 14 Pro. There is equipment available that you can purchase for even better mobile live streaming.
The following kits and setups are suggested for mobile live streaming:
mobile phone gimbal for shooting videos
an on-camera wireless microphone An octopus tripod with a ball head for multiple uses
Lights that can be moved around
By utilising these mobile add-ons for live streaming equipment, you can improve the quality of your online streaming setup. They'll also make sure you can stream live, excellent video while on the go.
In addition to the physical list mentioned above, when mobile broadcasting, a mobile streaming app and a video hosting and live streaming platform with RTMP support should both be used.
For more information on the ideal mobile setup, visit our youtube channelfor  live streaming equipment for  while on the go.
When using a smartphone and a free platform like Facebook Live or Youtube Live, there are limitations on the quality of service and the amount of time you can stream. To make your audience feel as though they are present in the meeting room with you, you'll need to invest in certain technology, such as:
a camera, a tripod, and a video switcher
Live streaming website
Fortunately, despite the wide range of complexity and cost for each of these products, there are some affordable solutions. As your knowledge and experience increase, think about spending a little bit more to upgrade your live streaming hardware.
Whether you're a small neighbourhood congregation or you want to increase your online presence, live streaming your company services is a great way to keep your current congregation interested. Even being prepared for unanticipated events that might prevent in-person.
To learn the tricks needed to deliver the message you want your congregation to hear, whenever they're ready to hear it, consult Arvia tutorial on \ live streaming equipment. Staff and customer will benefit from a top-notch broadcasting experience as a result.
Add-Ons for Streaming Video
cameras for streaming live video
For every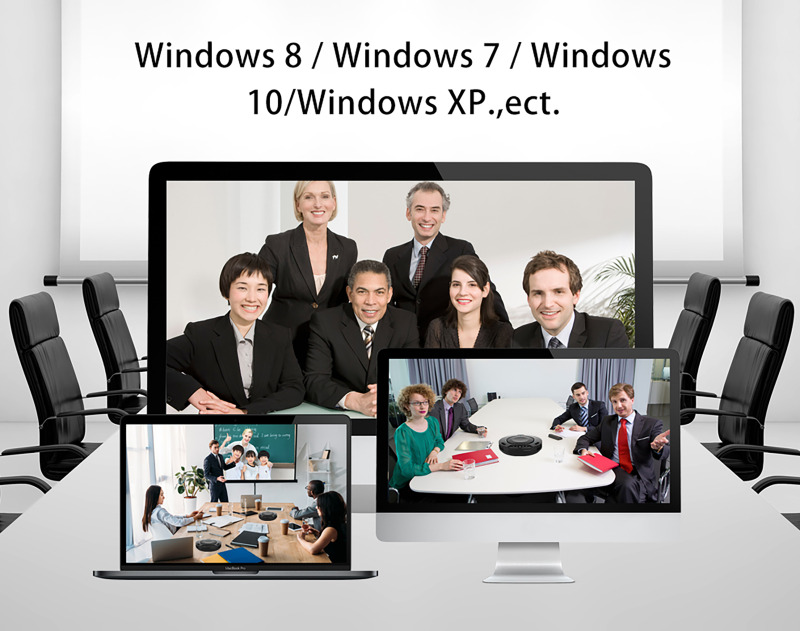 , a different set of accessories is required.
To put your live streaming production together, you'll need a number of tools. Batteries, light stands, tripods, and wires will all be needed for this.
With the help of these accessories, you can create the best live streaming setup for your business. The specifications for streaming equipment will differ just as much from organisation to organisation. Before you start broadcasting content live, make a list of all the accessories you'll need so you can choose the ones that will make your videos look better.
The most essential piece of gear for any live streaming project is without a doubt a tripod. You don't want your video to be shaky or for your camera to unintentionally fall off the improvised tripod. A steady camera is required for a professional live stream setup.
You can further improve your set-up and the calibre of your live broadcasts by incorporating new accessories. Smaller video streaming technology often helps to improve the calibre of your content.
Content Delivery Networks
The final crucial part of live streaming hardware is content delivery software. You require effective broadcasting technology from a reputable supplier to convey your information to your audience.
It is not advisable to use online video sharing services like YouTube. They have significant flaws. Because they are not white-label, these platforms, for example, are frequently blocked by workplaces and educational institutions, and not all businesses can use them to scale.
The best alternative is a reliable streaming-movie website. A good online video player comes with tools for video customization, monetization, and security (OVP). All of this is possible with a white-label platform that can be branded with your logo and integrated into your website.
An OVP uses a Content Delivery Network to distribute content online (CDN). This content may be presented as text, images, video, and a variety of other formats.
A network of servers spanning the entire world makes up a CDN. This network's objective is to "cache" content. Cache material is kept on CDN servers to enable delivery of requested media from the closest CDN server to the user. With increasing distance between the server and the users, video latency (lag time) on an internet connection becomes more likely.
Final Thoughts
The streaming equipment you use has a significant impact on how you set up for live streaming in particular. Without the proper audio and video, viewers won't stay.
A viewer will frequently only tolerate an intermittent feed for up to 90 seconds. This suggests that you only have 15 seconds to capture someone's attention. Really important are high-quality audio and video.
Now that you've read this text, you're aware of the requirements. For a top-notch live streaming setup, you'll need the best cameras, microphones, encoders, mixing equipment, and CDNs, all of which we examined in our reviews. When necessary, scale, and give each piece of equipment careful thought.
Image Gallery