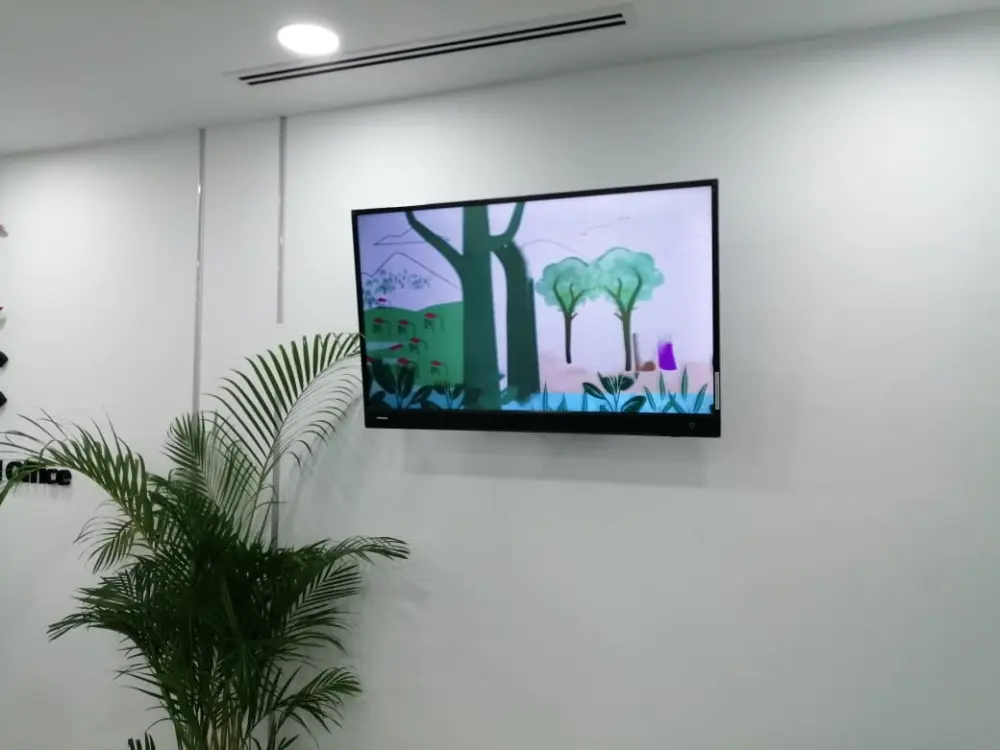 Elevate patient experiences and operational efficiency in the healthcare industry through the transformative power of digital signage. Explore how dynamic displays enhance patient engagement, streamline communication, empower healthcare staff, personalize patient education, and provide data-driven insights. Embrace the future of healthcare communication and navigate toward a more connected and patient-centric healthcare landscape. Discover the profound impact of digital signage on healthcare experiences and outcomes.
Introduction
In an era where technological innovation is reshaping industries across the globe, the healthcare sector stands at the forefront of this transformative wave. Among the myriad of advancements that have revolutionized healthcare operations and patient experiences, digital signage has emerged as a beacon of modernity and efficiency. With its seamless integration of information dissemination, captivating visuals, and dynamic content delivery, digital signage has transcended conventional communication methods to elevate the healthcare industry in ways previously unimagined.
Enhancing Patient Engagement and Experience
Gone are the days of monotonous waiting rooms adorned with static posters and dated brochures. The advent of digital signage has breathed new life into patient engagement and experience within healthcare facilities. Waiting areas have been transformed into vibrant and informative spaces, where patients are not only informed but also captivated by the visually appealing content displayed on digital screens.
From health tips to educational content about various medical conditions and treatments, digital signage captivates patients' attention, alleviating anxiety and cultivating a more relaxed atmosphere. Patients, often apprehensive about their medical visits, find themselves immersed in valuable health information, helping them to better comprehend their conditions and treatment options.
Furthermore, these digital displays provide real-time updates on appointment schedules, wait times, and even upcoming healthcare seminars or events. Patients are empowered with knowledge about their own healthcare journey, fostering a sense of control and understanding that contributes to an overall positive perception of the healthcare facility.
Streamlining Communication for Efficiency
Effective communication forms the bedrock of successful healthcare operations. Digital signage acts as a powerful conduit for streamlined communication among medical staff, patients, and visitors alike. Strategically positioned digital displays disseminate critical announcements, emergency alerts, and wayfinding directions with unparalleled efficiency.
During emergencies, these displays prove indispensable in conveying clear evacuation routes and safety protocols, ensuring the safety and well-being of all within the premises. Furthermore, the integration of real-time updates on patient statuses and bed availability optimizes bed management, resource allocation, and patient care, resulting in enhanced operational effectiveness and smoother workflows.
Empowering Healthcare Staff Through Information Dissemination
Digital signage isn't solely a tool for patient engagement; it also empowers healthcare staff to perform their duties more efficiently and effectively. In-house displays become mediums for the seamless dissemination of crucial medical guidelines, treatment protocols, and procedural updates. This ensures that medical professionals are consistently informed about the latest medical advancements and best practices.
Moreover, digital signage can be seamlessly integrated into training programs, providing engaging and visually rich aids for medical education and professional development. Medical staff can access visual representations of intricate medical procedures, complex disease pathways, and innovative treatment modalities, enhancing the learning experience and enabling them to acquire new skills and knowledge more effectively.
Personalizing Patient Education for Informed Decision-Making
In today's digital age, patients are increasingly proactive in managing their health and well-being. Digital signage proves to be a powerful tool in delivering personalized patient education content tailored to each individual's unique medical condition and specific needs. Complex medical concepts, treatment options, and preventive measures are distilled into easily comprehensible visuals and animations, facilitating patient understanding and engagement.
Through personalized patient education, healthcare facilities foster a culture of active patient participation and informed decision-making. Patients are not only recipients of medical care but also partners in their treatment journey, driving a sense of control, empowerment, and collaboration.
Data-Driven Insights and Analytics for Continuous Improvement
The integration of digital signage with advanced analytics tools provides healthcare administrators with invaluable insights into content engagement, foot traffic patterns, and user interactions. These data-driven metrics offer a wealth of information that can guide strategic decisions to optimize signage placement, content delivery, and overall patient experience.
For instance, if a particular display garners high engagement for a specific health campaign, administrators can allocate additional resources to similar initiatives, effectively amplifying health awareness and education among patients and visitors.
Embracing the Future of Healthcare Communication
In summation, the advent of digital signage has ushered in a new era of communication and engagement within the healthcare industry. Its multifaceted capabilities encompass patient engagement, streamlined communication, healthcare staff empowerment, personalized patient education, and data-driven insights, all converging to enhance the quality of patient care and operational efficiency.
As technology continues to evolve, embracing digital signage is not merely a choice but a strategic imperative for healthcare facilities seeking to remain at the vanguard of patient-centric care. The impact of digital signage resonates far beyond its aesthetic appeal, significantly contributing to the betterment of healthcare experiences and outcomes.
In a world where innovation is the driving force behind progress, digital signage stands as a testament to the dynamic potential of technology in transforming the healthcare landscape.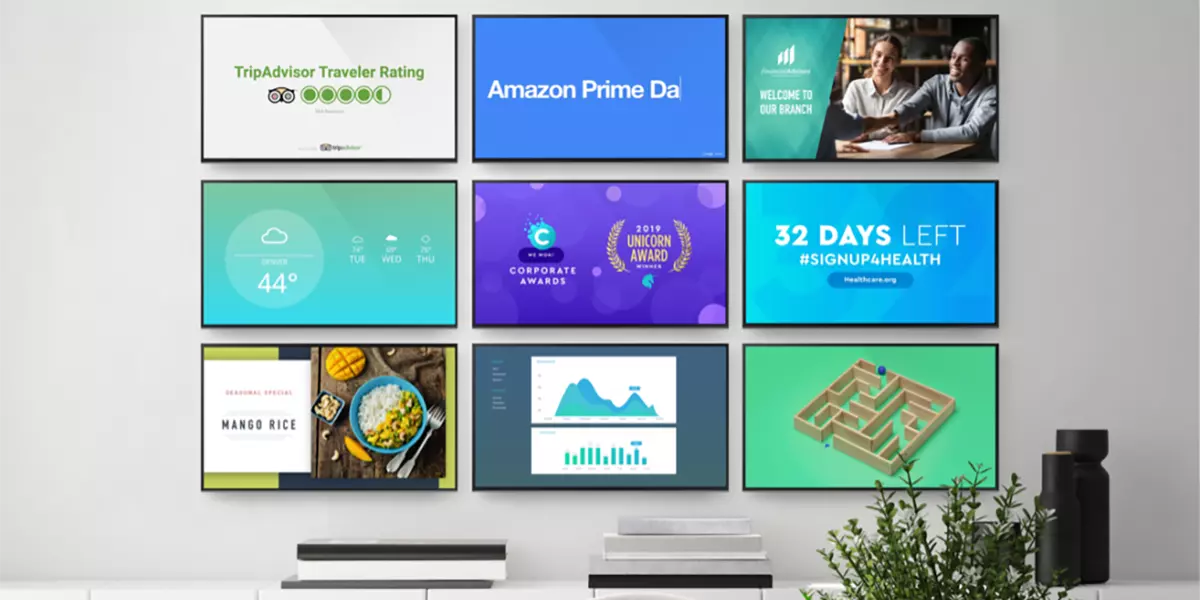 Navigating Toward a Connected Healthcare Future
The journey towards a more connected and patient-centric healthcare future is illuminated by the possibilities offered by digital signage. Through patient engagement, streamlined communication, empowered healthcare staff, personalized education, and data-driven decision-making, healthcare facilities are poised to navigate uncharted territories of excellence and efficiency.
The integration of digital signage is not a fleeting trend but a strategic investment that will continue to yield dividends in the form of improved patient experiences, enhanced operational workflows, and elevated standards of care.
In a world where information is power and communication is key, digital signage emerges as a formidable ally, empowering the healthcare industry to transcend boundaries and chart a course toward a brighter, more interconnected future.
Expanding Horizons and Elevating Care
As the healthcare industry continues to evolve, the incorporation of digital signage into its fabric marks a pivotal juncture in its journey. With each digital display, the industry takes a step closer to revolutionizing patient care and communication.
In the tapestry of modern healthcare, digital signage threads the needle of patient engagement, communication efficiency, healthcare staff empowerment, personalized education, and data-driven insights. It expands horizons, enhances interactions, and ultimately elevates the quality of care that healthcare facilities provide.
In the pursuit of excellence, digital signage isn't merely an addition; it's an essential component of the healthcare narrative—a narrative that places patients, communication, and efficiency at its core.
Embracing the Future Today
In conclusion, the remarkable benefits of digital signage in the healthcare industry are undeniable. From fostering patient engagement and personalized education to streamlining communication and empowering healthcare staff, digital signage has ushered in a new era of possibilities.
By embracing this technology, healthcare facilities position themselves at the forefront of innovation, leading the charge toward a more patient-centric and interconnected future. The power of digital signage lies not only in its visual appeal but also in its capacity to transform healthcare experiences and outcomes.
In the journey toward excellence, digital signage is more than a tool; it's a beacon illuminating the path toward a healthcare landscape that is informed, engaged, and optimized for the benefit of all.
Image Gallery