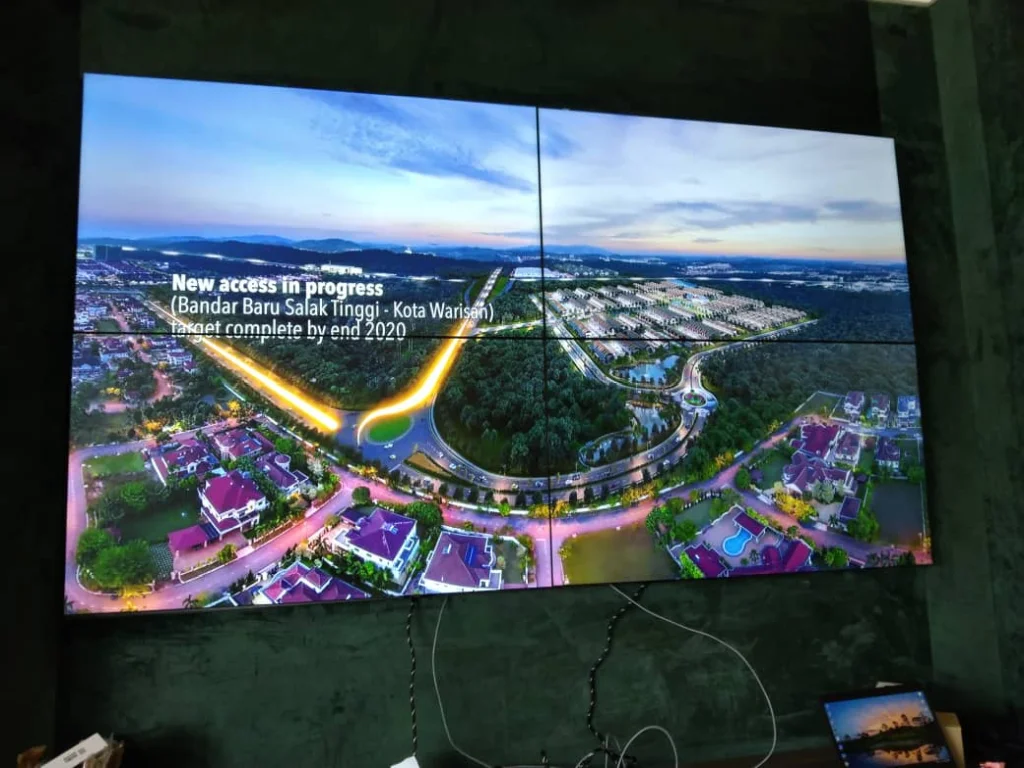 Are you looking to create immersive and unforgettable experiences in the entertainment industry? Discover how videowalls can revolutionize concerts, theatrical productions, sports events, and theme parks. Explore the power of videowalls in enhancing visual impact, delivering dynamic content, and providing flexibility. Choose the right videowall solution to captivate your audience and leave competitors behind. Step into a world of endless possibilities with videowalls in entertainment.
Introduction
In today's ever-evolving entertainment landscape, venues constantly seek innovative ways to captivate and leave lasting impressions on their audiences. One such groundbreaking technology that has revolutionized the industry is the videowall. With its ability to create stunning visual displays and harness advanced technology, the videowall has become an indispensable tool for venues in their quest to deliver immersive experiences like never before.
Unleashing the Power of Immersive Experiences
Amplifying Visual Impact
At the forefront of creating memorable experiences, videowalls offer an expansive canvas for artistic expression. By seamlessly integrating multiple displays, venues can craft visually stunning backdrops that captivate and mesmerize spectators. These larger-than-life visual installations facilitate breathtaking imagery, vibrant colors, and high-resolution content, resulting in an immersive experience that lingers long after the curtains close.
Dynamic Content Delivery
Central to the magic of videowalls is their ability to showcase dynamic content. Equipped with advanced software and control systems, venues can seamlessly blend visuals, animations, and interactive elements to enhance storytelling and engage their audience. The synchronization of videowalls with lighting, audio, and other effects adds an extra layer of immersion, creating a captivating and synchronized experience. Imagine witnessing synchronized fireworks exploding on the screens during a live concert or dynamic graphics enhancing the narrative of a theatrical performance. Videowalls truly breathe life into content, elevating the overall experience to new heights.
Flexibility and Scalability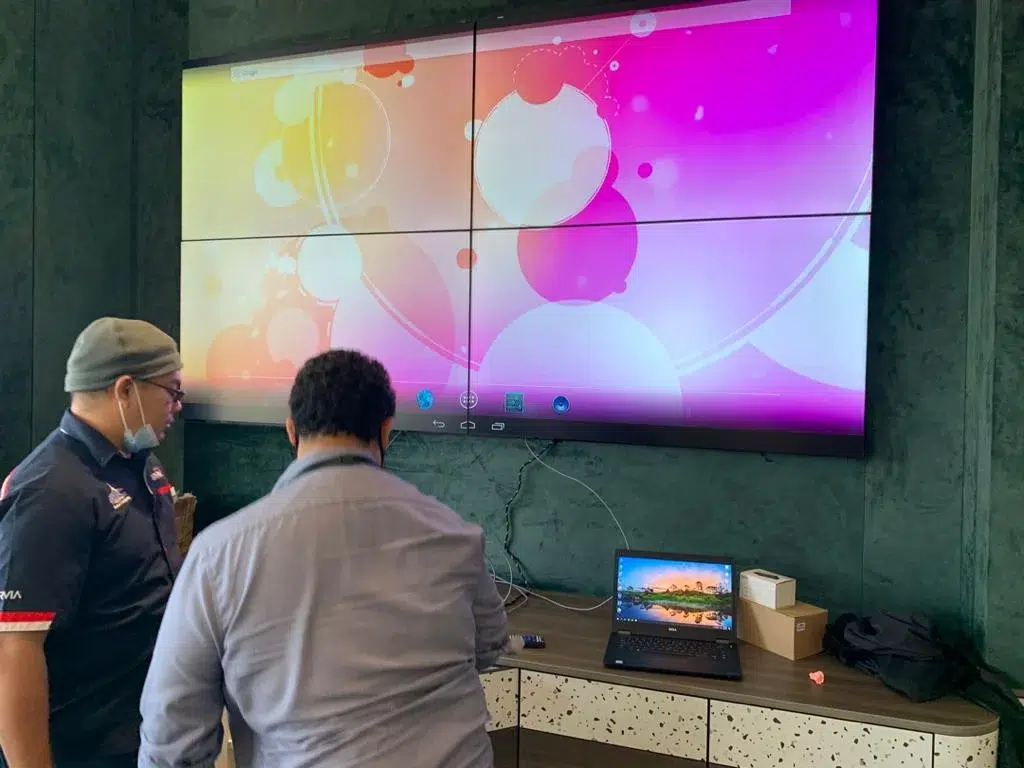 Videowalls are celebrated for their remarkable flexibility and scalability, making them suitable for a diverse range of venues and events. Whether it's a small theater or a sprawling stadium, videowalls can be customized to fit various sizes and configurations. Curved, stacked, or even wrapping around the stage, these versatile installations ensure optimal visibility for every spectator. Moreover, videowalls seamlessly adapt to different content formats, accommodating live video feeds, pre-recorded videos, real-time data visualization, and interactive elements. This adaptability empowers venues to cater to diverse events and deliver tailored experiences that resonate with their audiences.
Applications of Immersive Displays in Entertainment
Enchanting Concerts and Music Festivals
Videowalls have become a ubiquitous element in the realm of live concerts and music festivals. Serving as awe-inspiring backdrops for performers, they complement the music with captivating visuals, enhancing the overall atmosphere. Artists leverage videowalls to create visually striking stages that reflect their unique styles, leaving the audience spellbound. Dynamic graphics, mesmerizing animations, live camera feeds, and interactive elements converge to elevate the concert experience, etching unforgettable memories in the hearts of attendees.
Transformative Theatrical Productions
In the realm of theater, videowalls have unlocked a whole new dimension of possibility. Directors and set designers now have the means to craft immersive and visually stunning sets that transport audiences to otherworldly realms. Seamlessly integrating videowalls allows theatrical productions to blend physical sets with virtual environments, facilitating seamless scene transitions and enhancing storytelling. From grand backdrops and digital scenery to interactive elements and real-time visual effects, videowalls breathe life into theatrical performances, transcending boundaries of imagination.
Engaging Sports Arenas and Stadiums
Sports arenas and stadiums have embraced the power of videowalls to enhance the spectator experience. Jumbotron screens displaying live action, replays, and statistics, as well as perimeter displays engaging the crowd with interactive content, have become staples of sports entertainment. Videowalls provide fans with close-up views, instant replays, and engaging visuals, intensifying the excitement and ensuring an engaged audience throughout the game.
Enthralling Theme Parks and Attractions
Videowalls play a pivotal role in creating immersive experiences in theme parks and attractions. These captivating displays contribute to the overall ambiance, transporting visitors to fantastical worlds and bringing beloved characters to life. By seamlessly integrating videowalls with animatronics, special effects, and audio, theme parks deliver multisensory experiences that thrill and engage visitors, leaving an indelible mark in their memories.
Selecting the Ideal Immersive Display Solution
Choosing the right immersive display solution entails careful consideration of several factors. Here are key aspects to bear in mind:
Size and Configuration
Evaluate the venue's dimensions and available space to determine the optimal size and configuration for the immersive display. Consider whether a curved or flat display would best suit the venue, ensuring maximum visibility for all attendees.
Resolution and Pixel Pitch
Select an immersive display with a resolution and pixel pitch that guarantees sharp and detailed visuals. This is particularly crucial for larger venues or situations requiring close viewing distances, where high image quality is paramount.
Seamless Integration
Ensure that the immersive display solution seamlessly integrates with existing audiovisual systems and control infrastructure. Compatibility with various content sources, such as cameras, media servers, and live feeds, is essential for a smooth and synchronized experience.
Scalability and Future Expansion
Account for the venue's future growth and expansion plans when selecting an immersive display solution. Opt for a solution that offers scalability, allowing for easy expansion and addition of displays as needed. This forward-thinking approach ensures that the investment remains relevant and adaptable as the venue evolves.
Conclusion
Videowalls have emerged as a transformative force within the entertainment industry, empowering venues to create unforgettable and immersive experiences for their audiences. Through their ability to amplify visual impact, deliver dynamic content, and provide flexibility, videowalls have reshaped the landscape of concerts, theatrical productions, sports events, theme parks, and beyond. By selecting the ideal immersive display solution and harnessing its capabilities, entertainment venues can captivate their audiences, leaving competitors in their wake and creating extraordinary moments that linger in the minds and hearts of spectators.
Image Gallery