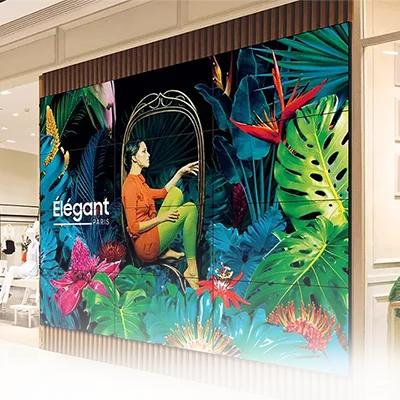 If you are new in Digital Signage, you would need to do some homework and study before buying and installing a digital signage system. It can be a daunting task, similar to any other IT project. We hope these steps will help your planning :
Step 1: Assess your goals
Well before you schedule implementation, you need to nail down what you want to achieve. Outline your objectives in as much detail as possible because it'll help you measure your return on investment later.
Step 2: Imagine how you'll use the system
Once you have concrete objectives, draw out how the system will operate within your organization.
What kind of content will you display? Who will create and approve it?
Where will the hardware live and who maintains it? What's the budget for maintenance?
And now's the time to reach out to everyone who's going to be involved so you have their input and ideas.
Step 3: Write a project plan
Your plan should describe the key action items, timeframes and resources needed. Include things like:
a) the location of displays and which screens will show what
b) a budget for install and ongoing expenses
c) potential revenue sources like advertising
d) IT issues like connectivity, network and security policies
e) support options for maintenance and upgrades
The more you can cover in advance, the fewer surprises and unexpected costs and delays down the road.
Step 4: Install and test
How your system gets deployed will be unique to you. You might work with an AV or IT company or you may have your own IT department manage the install. If you're working with an outside company, you can save money sometimes by mounting hardware beforehand and using remote support via the web for your software set up. Either way, think about running a pilot program for 30 days or so before going live. Make sure this exactly duplicates what you'll be doing when you go live or it won't give you good feedback to work with.
Step 5: Keep updating content
After you're comfortable with your digital signage, stay current with hardware and software upgrades and keep fine-tuning your project plan. If your system components are outdated, you can face some hairy technical problems and if your content gets stale people will stop watching.
Image Gallery